How to Get Started With Weight Loss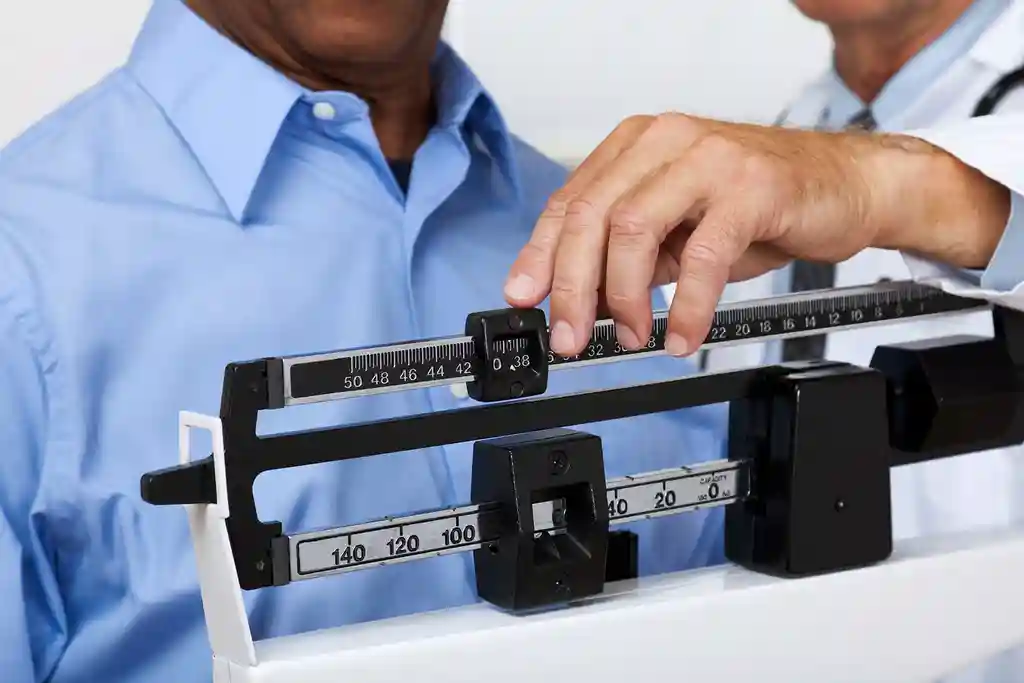 Just thinking about weight loss can be so overwhelming that you never try. Trust the process. Patience and perseverance are key to better eating habits that benefit heart health and overall wellbeing. Taking these small steps can lead to big results.
Adjust your attitude. If you have a lofty weight loss goal in mind that seems unreachable, it's good to know that relatively small amounts of weight loss work to your advantage. One study found that losing just 5 to 7 percent of body weight (10 to 14 pounds for a person weighing 200 pounds) with a healthy eating plan and at least 150 minutes of moderate exercise weekly greatly reduced the risk for developing type 2 diabetes. Type 2 diabetes contributes to heart disease, stroke, high blood pressure, and many other health issues. 
Choose a reasonable eating plan. You can lose weight on any diet that limits calories, , but it's important to shed pounds safely with an enjoyable, balanced eating plan that you can live with in the long run.  Extreme diets that cut carbohydrates, such as the keto plan, tend to be high in saturated fat and lack potassium, fiber, and phytonutrients for your heart, gut, and brain health.  Severe calorie cuts can lead to quick weight loss, but it's easy to regain the pounds when you return to your regular eating habits.
Avoid the "cheating" mindset. It's tempting to restrict calories Monday through Friday and have a cheat day (or days) on the weekends. However, if you feel the need to cheat on your eating plan, it's not the right one for you -- and it won't last. Take a more moderate approach to weight loss. Plan to include a small portion of a daily treat, such as 1 ounce of dark chocolate, a glass of wine (5 ounces), or 1 ounce of snack chips. 
Focus on inclusion. Add more nutritious and satisfying whole and lightly processed foods -- such as fresh fruits and vegetables -- to your eating plan. Soon they'll crowd out higher-calorie, low-nutrient foods that can hamper weight loss. For example, snack on peanuts instead of candy, enjoy a baked sweet potato instead of French fries, and double up on roasted or steamed vegetables at meals.
Set yourself up for success. Plan to make delicious meals and snacks ahead of time. Figure out which ingredients you'll need and grocery shop on a regular basis for a well-stocked kitchen. Meal prep doesn't have to be elaborate to be healthy and delicious, and you don't need to spend hours making meals on the weekends, either. 
Here are some quick meal and snack ideas for weight loss that you can assemble with ease:
Oatmeal prepared with dairy milk or soymilk and topped with berries
Tuna fish sandwich on whole wheat bread with lettuce and tomato, baby carrots, and an apple
Cooked chicken, frozen thawed broccoli with olive oil, and a crusty whole grain roll
Snacks: Low-fat mozzarella stick and whole grain crackers; ½ cup edamame (roasted soy nuts); hard-cooked egg and whole wheat roll 
Eat earlier. While a balanced, enjoyable diet is vital for many reasons, research suggests that when you eat may be as important as what you eat for weight loss. One study showed that consuming most of your daily calories within 2 hours of bedtime increased the risk for being overweight as compared to eating the majority of calories within 2 hours of waking up. Limited nighttime eating also helps to keep levels of artery-clogging cholesterol within a normal range. If you eat a large dinner and snack at night, shift half of those calories to lunch and breakfast and snack in the afternoon instead.
Photo Credit: gchutka / E+ via Getty Images
Tell us what you think of this post?
Important: The opinions expressed in WebMD Blogs are solely those of the User, who may or may not have medical or scientific training. These opinions do not represent the opinions of WebMD. Blogs are not reviewed by a WebMD physician or any member of the WebMD editorial staff for accuracy, balance, objectivity, or any other reason except for compliance with our Terms and Conditions. Some of these opinions may contain information about treatments or uses of drug products that have not been approved by the U.S. Food and Drug Administration. WebMD does not endorse any specific product, service or treatment.
Do not consider WebMD Blogs as medical advice. Never delay or disregard seeking professional medical advice from your doctor or other qualified healthcare provider because of something you have read on WebMD. You should always speak with your doctor before you start, stop, or change any prescribed part of your care plan or treatment. WebMD understands that reading individual, real-life experiences can be a helpful resource, but it is never a substitute for professional medical advice, diagnosis, or treatment from a qualified health care provider. If you think you may have a medical emergency, call your doctor or dial 911 immediately.