What I've Learned About Dating When You're HIV Positive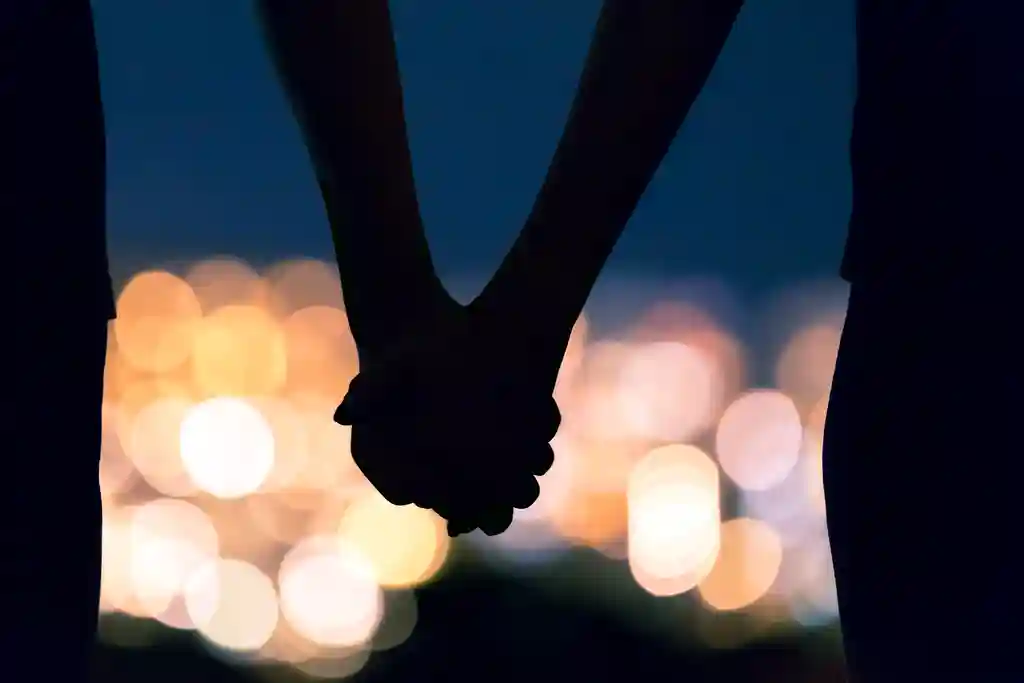 Dating can be a minefield of anxiety. Does he like me? Does he share any of my interests? Can he accept me as I am? It can be more than a challenge to find the right fit for anyone. Oh yeah -- and will he be OK with me being HIV-positive?
There aren't many statements that can end a potential relationship any faster. Talk about an awkward situation to navigate! But when you live with HIV, seeking a meaningful relationship -- or even just a one-night stand -- this is an inevitable conversation. And unfortunately, due to the ignorance of the general public about HIV, not a conversation that usually goes well.
It's completely understandable. We all carefully vet our potential partners and try to weed out undesirable issues that we don't want in our lives, like emotional or financial instability, a criminal past, or health issues that can affect our lives. But the problem -- when it comes to HIV -- is that people often choose to close the door on you based on memories of a terrifying, out-of-control, 1980s pandemic. That was 4 decades ago.
Science Is On Our Side
We no longer fear the bubonic plague or smallpox, though they were extremely deadly in their time, because we have since discovered the science that helped us to defeat, control, and prevent these illnesses. So, too, have the facts about HIV since changed drastically; yet our collective attitudes toward it haven't, and that makes HIV an extremely isolating and lonely disease.
Personally, I've become so exhausted by the process that I tell people right off the bat that I'm HIV-positive -- just to get rid of them -- rather than trying to give them time to get to know me as a person before judging me as a disease. I'm so used to that happening that now I just assume it's going to. I try to tell them the facts: That if you take your meds as prescribed and reach an undetectable status, it's impossible to transmit the virus to others sexually. You can even have children without passing it to your partner or your baby. But they don't believe you or don't want to risk it, and you never hear from them again. It's exhausting.
And if dating with HIV wasn't hard enough, add nondisclosure laws to the mix. These are laws in many states that criminalize a failure to share your medical condition with sexual partners prior to sex. This usually ends up pitting the word of the partner not living with HIV against the word of the partner living with HIV. And since HIV status is rarely shared in writing or on video, in practice it means that the partner living with HIV is considered guilty until proven innocent.
Depending on the state, jail time can range roughly from 6 months to 30 years. These laws gravely miss their intent of protecting people from HIV. Instead they incentivize not getting tested at all, because you can't be held liable for spreading a disease that you don't know you have. So rather than protecting people from a health crisis these laws create one, leaving the population more at risk than before.
Dating can be a difficult venture for anyone, but for people living with HIV it can be a nightmare -- one that's almost entirely due to a lack of knowledge about the disease. Personally, I would rather live with HIV than COPD or diabetes. I can say that because I also live with COPD and my girlfriend has diabetes. But the majority of the population still treats HIV like it means certain death with no chance of survival, and nothing could be further from the truth. HIV is not only completely survivable, but it's impossible to transmit the virus sexually if you're undetectable (meaning you take your meds as prescribed and no longer have enough virus to be counted in blood tests).
It may, in fact, be safer to date someone living with HIV than someone who isn't. We know our status so we can take care of ourselves -- by taking our meds and reaching an undetectable status -- making it impossible to transmit the virus to others. Most other people don't get tested enough to know what they may have or not have. Two, people living with HIV are more in tune with their health and more sensitive about contracting other illnesses or transmitting to anyone else. So by dating someone living with HIV, you may actually be protecting yourself from HIV and other illnesses.
We're Worth It
You might wonder, with so many obstacles to dating, why would people living with HIV even bother trying? Allow me to explain why we continue to try -- because we're still human, and we still deserve to love and be loved. HIV is not the end of life, nor the end of a love life. You can still live a long, productive, and dignified life with HIV; you can safely have unprotected sex if you are undetectable and even have children without risk to your baby. So why wouldn't we continue to seek love in our lives, have children, build families? Continue to live our lives?
We as human beings are social creatures. We need, seek, and deserve to be loved. And there's no reason not to when you understand the facts about HIV. So don't be as quick to count us out if you meet us in the dating scene! We still have a lot of life to live and a human need for love and connection. And thanks to modern science, we can do so safely. Don't be afraid to give us a chance.
Photo Credit: kieferpix / iStock / Getty Images Plus via Getty Images
Tell us what you think of this post?
Important: The opinions expressed in WebMD Blogs are solely those of the User, who may or may not have medical or scientific training. These opinions do not represent the opinions of WebMD. Blogs are not reviewed by a WebMD physician or any member of the WebMD editorial staff for accuracy, balance, objectivity, or any other reason except for compliance with our Terms and Conditions. Some of these opinions may contain information about treatments or uses of drug products that have not been approved by the U.S. Food and Drug Administration. WebMD does not endorse any specific product, service or treatment.
Do not consider WebMD Blogs as medical advice. Never delay or disregard seeking professional medical advice from your doctor or other qualified healthcare provider because of something you have read on WebMD. You should always speak with your doctor before you start, stop, or change any prescribed part of your care plan or treatment. WebMD understands that reading individual, real-life experiences can be a helpful resource, but it is never a substitute for professional medical advice, diagnosis, or treatment from a qualified health care provider. If you think you may have a medical emergency, call your doctor or dial 911 immediately.