What I've Learned About Dating with HIV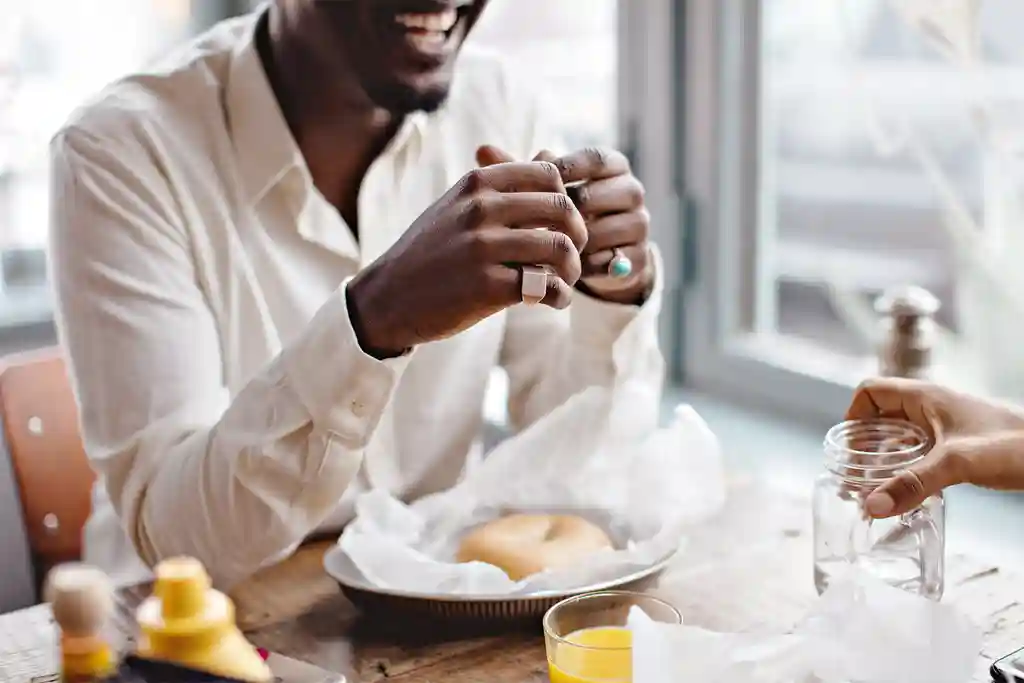 There is nothing easy or convenient about dating or romantic relationships, for anyone. As someone who has his own share of stories to tell, the experiences I've had as an HIV-negative person pale in comparison to how challenging and difficult it was for me in the early years of coming to grips with being HIV-positive. With those experiences so many years behind me now, it almost feels as if I'm looking back at the life of someone else.
Still, I can recall vividly so many of the emotions I felt as I tried to get my footing in the beginning, and for many years to come. When I first received my diagnosis, it was as if I was drunk on an (all too familiar) cocktail of fear, shame, guilt, and confusion. Attempting to date, to be sexually active, or even think about the possibility of being in a relationship in those early days were all things that I had completely ruled out.
I remember constantly being haunted by thoughts of feeling like I was damaged and inferior -- afraid that no one would want me. Truthfully, all of these were things I felt off and on prior to testing positive. The way all of those things collided after learning I had HIV became a recipe for disaster that just felt easier to accept as a part of what my life had become, especially given how many other things I had to deal with and figure out.
Good or bad, at that time, crossing sex, love, and romance all off my list was the only thing I knew how to do in order to survive what felt like a really bad dream with no end in sight. Fortunately, over time, I found a way to live in a different headspace. That allowed me to leave room for the possibility of all those things I once tried to convince myself I would just have to live without.
About 2 years into living with HIV, I was also beginning to date again here and there. I had also periodically become sexually active again. This meant that very early on, in any situation when there was a mutual attraction, I shared my truth -- for better or worse. This was also when I started to develop a much thicker skin when it came to rejection.
Although I was "back out there" so to speak, I had little to no self-confidence -- especially given the "dirty little secret" about myself that I was carrying. Having to learn one experience at a time how to disclose my HIV status to potential dates/sex partners was terrifying, to say the very least. There were good outcomes, and not so good outcomes, but with each one, I was slowly starting to develop my "disclosure muscle." Thankfully this skill became easier and more useful as time went on.
The layers that exist when it comes to dating, sex, (and the pursuit of) relationships while living with HIV are quite messy, complex, and never ending. My willingness to be 100% honest about that part of my life coincided with my fears and concerns about potentially infecting someone else in ways that very often left me feeling like none of it was even worth the effort. However, as time moved on and I became more secure in my life as a person living with HIV, disclosure definitely became easier.
I learned how to get very clear, very quickly about the truth of each situation I found myself in. This meant walking away when someone said that they were comfortable with my status, but their actions showed me they really weren't -- regardless of how much attraction or connection may have still been present between us.
It meant (in more than one instance) me doing things as crazy and absurd as trying to make someone else feel better about rejecting me just because I was HIV-positive. It meant meeting and bonding with other HIV-positive Black gay men who also were at different walks and points along their journey and feeling less alone in what I was going through. Fortunately, it also meant meeting some really authentic lovers and making lifelong friends along the way.
In the 17 years since testing positive for HIV, I've been in relationships and had sex with both HIV-negative and HIV-positive partners. Each interaction has been preceded by having "the conversation" about HIV status, getting tested for STDs, etc. While it's all been important and necessary, none of those dialogues has been easy or comfortable.
Be that as it may, it's all been valuable. Each lump in my throat, rapid beat of my heart, sense of panic, and subsequent sigh of relief has led me back to myself and given me permission to stand and live in my truth unapologetically. Every bump, bruise, and scar that I've acquired along the way has been a gift, just like each person who has loved, accepted, and embraced me has been.
Looking back on all of it now, from a completely different place, I choose to look at everything I went through as an experiment in which I was the most important variable.
Lived experiences don't come with a handbook. Because our lives lived fully are the only possible answer to how we get through it all and come out on the other side stronger, wiser, and more secure in who we are as people living with HIV. And we are always deserving and worthy of pleasure, love, and everything that comes along with it.
Photo Credit: Maskot via Getty Images
Tell us what you think of this post?
Important: The opinions expressed in WebMD Blogs are solely those of the User, who may or may not have medical or scientific training. These opinions do not represent the opinions of WebMD. Blogs are not reviewed by a WebMD physician or any member of the WebMD editorial staff for accuracy, balance, objectivity, or any other reason except for compliance with our Terms and Conditions. Some of these opinions may contain information about treatments or uses of drug products that have not been approved by the U.S. Food and Drug Administration. WebMD does not endorse any specific product, service or treatment.
Do not consider WebMD Blogs as medical advice. Never delay or disregard seeking professional medical advice from your doctor or other qualified healthcare provider because of something you have read on WebMD. You should always speak with your doctor before you start, stop, or change any prescribed part of your care plan or treatment. WebMD understands that reading individual, real-life experiences can be a helpful resource, but it is never a substitute for professional medical advice, diagnosis, or treatment from a qualified health care provider. If you think you may have a medical emergency, call your doctor or dial 911 immediately.