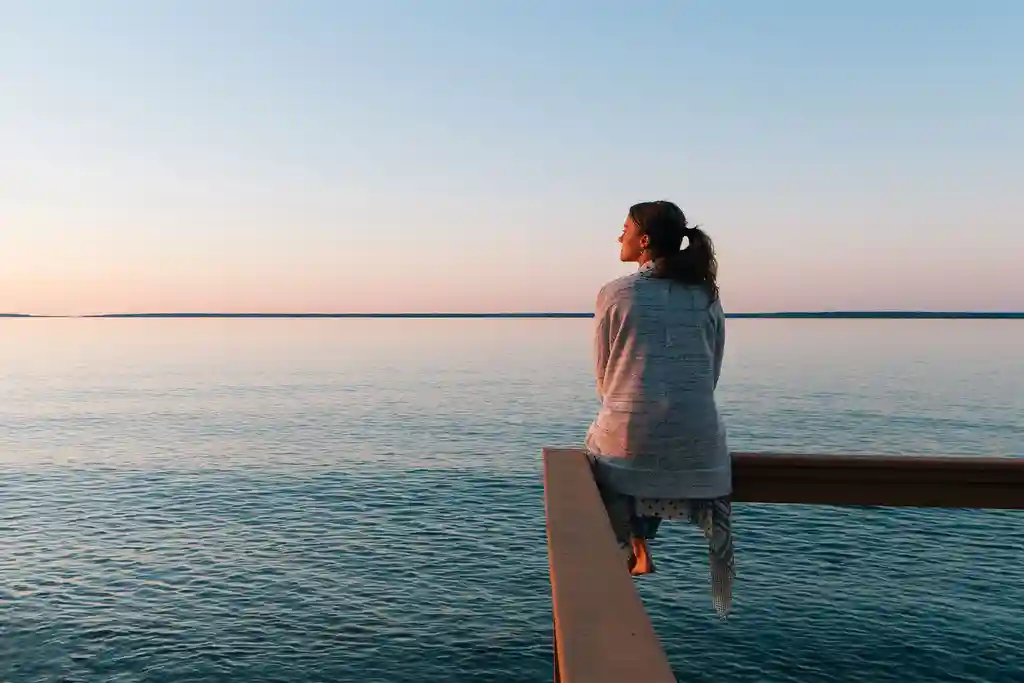 I've been living with HIV for 22 years now, and I've learned quite a bit in that time and have had many experiences -- some bad, but some good also. I'm sure everyone's experience is different, but after all these years, these are some things that HIV has taught me.
The Need for Education
I remember when I was diagnosed how little I knew about HIV. Everything I knew was antiquated knowledge and inaccurate. Mostly memories of '80s hysteria, rumors, movies, and uneducated beliefs, and it took some time to educate myself about the actual facts about it. But I was willing and eager to learn, and not everyone is. I discovered that I wasn't the only one ignorant about HIV; in fact, most people are. It's through no fault of their own, we're not properly educated about this virus, ignorance breeds fear, and fear begets stigma and discrimination. After my diagnosis, I discovered just how harmful stigma is. To be honest, I didn't know what stigma really was until I experienced it for myself. I've had family members avoid me, I've had doctors refuse to see me, and I've had a church ask me to leave. That brings me to the next thing I learned from HIV.
Strength
I've learned that I'm stronger than I could have imagined. When I was diagnosed, I was given only 1-5 years to live. It's not easy to live under a death sentence; it took me 10 years to figure out that I was in no danger from HIV. Now I know better, and I no longer worry about dying, but even without the fear of death, I still live with stigma and discrimination. This is a struggle that never ends. Dealing with stigma requires long-suffering patience and empathetic understanding, and these things require strength.
Service
I've never volunteered for anything before. I didn't even know what advocacy was until I became an advocate. But the longer I lived and the more I learned, the more I experienced and endured, the more I wanted to do something to help make things better, to make life better for others who live with HIV or may in the future. I learned how my AIDS service organization wouldn't have existed to save my life had it not been for the work of advocates. I learned how advocates fought to get the government to fund research to make lifesaving medications, so I learned that I might not be alive today were it not for someone advocating for me, and I wanted to give back too.
Connection
Along with advocacy, I discovered networking and the power of community. There's so much to learn from others who share your experience, and it's good to know that you're not alone. I've met people who had had HIV for far longer than I had; some were born with it and now had children of their own. This gave me confidence in my own mortality, and the connections I've made are familial. These people are more than friends to me -- they've become family, bonds that I know will last my lifetime.
U=U
Undetectable equals Untransmittable. This means that if you take your meds as prescribed, you can reach an undetectable status, meaning there's not enough virus to be counted in blood tests. It also means that you can't transmit the virus to others. Learning this scientific fact breathed new life into me. I learned that I couldn't transmit the virus to anyone else, and that was such a relief. I learned that I could still safely have unprotected sex without the fear of transmission, and I learned how much of the health care industry withheld that knowledge. This made me angry, because learning that information when I was diagnosed would have given me hope, I would've had a closer relationship with many people in my life who I avoided for years out of fear of transmission. I could have had a more intimate relationship with my spouse, and I decided that I had to share this information with everyone I could because this knowledge also helps to end stigma, which is the most deadly part of HIV.
Serenity
Finally, I've learned peace, the tranquility of not fearing death, or intimacy, and I learned the healing power of purpose and connection. All of these things have contributed to my positive health outcome. HIV is not the killer it once was. With proper medication, it becomes an easily manageable chronic condition not far different from diabetes or high blood pressure, but that's not the biggest thing I've learned. The biggest thing that HIV has taught me is how much I want to teach you everything I've learned.
Photo Credit: AscentXmedia / E+ via Getty Images
Tell us what you think of this post?
Important: The opinions expressed in WebMD Blogs are solely those of the User, who may or may not have medical or scientific training. These opinions do not represent the opinions of WebMD. Blogs are not reviewed by a WebMD physician or any member of the WebMD editorial staff for accuracy, balance, objectivity, or any other reason except for compliance with our Terms and Conditions. Some of these opinions may contain information about treatments or uses of drug products that have not been approved by the U.S. Food and Drug Administration. WebMD does not endorse any specific product, service or treatment.
Do not consider WebMD Blogs as medical advice. Never delay or disregard seeking professional medical advice from your doctor or other qualified healthcare provider because of something you have read on WebMD. You should always speak with your doctor before you start, stop, or change any prescribed part of your care plan or treatment. WebMD understands that reading individual, real-life experiences can be a helpful resource, but it is never a substitute for professional medical advice, diagnosis, or treatment from a qualified health care provider. If you think you may have a medical emergency, call your doctor or dial 911 immediately.