Mastering the Art of Disclosure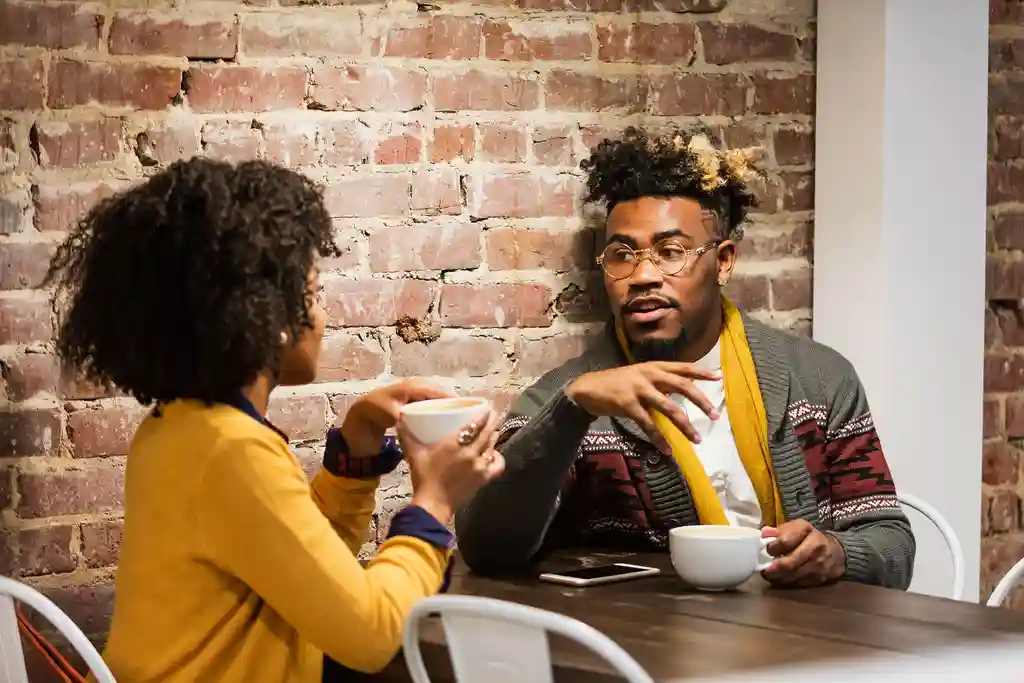 Nothing can prepare you for the laundry list of concerns that come with being newly diagnosed as HIV-positive. Aside from all that arises from a medical standpoint (labs, numbers, providers, treatment, etc.), the part that can be most overwhelming is how HIV affects your personal sense of value and self-worth. There's not a person alive walking this planet who doesn't already have insecurities, hang-ups, or some kind of issue(s) with themselves. Unfortunately, when it comes to testing positive, all of that can become pronounced in ways you can't imagine or understand, until it happens to you. 
Coming to grips with living life as an HIV-positive person will always look different for each person, given a host of factors. What cannot be avoided, however, is what each of us inevitably faces when it comes to disclosing our status to others. Given how much of a factor things like stigma and misinformation still are when it comes to HIV and AIDS, disclosure is far more serious and complicated than most might think. 
There is, of course, the biggest challenge most of us face in disclosing our status to those closest to us: family/chosen family, friends, etc. Although individual outcomes vary, for most people, delivering news to friends and family about being HIV-positive comes along with a lot of fear. As someone who has been there, one thing I know for sure is that breaking the news to others is all about the timing. At the very beginning of this journey, as I was stumbling my way through everything, it also had even more to do with the delivery. 
Though it was well over 18 years ago, those memories will always be as fresh as if it all happened yesterday. On the day I learned of my HIV-positive status, I can remember half-listening to what the doctor was saying, all while feeling paralyzed by fear of what would happen once my mother received the news that I was HIV-positive. With so much happening all at once, I had plenty of other "newly diagnosed" issues to contend with, which forced me to put all things related to disclosure on the back burner – albeit temporarily.
Slowly, over the next few weeks, I ended up having several conversations with people close to me, all whom I considered to be part of my "chosen family." Surprisingly – (especially considering how much inner turmoil I was experiencing – when I delivered the news to the people closest to me, I was calm. I specifically remember a conversation I had with one friend who, by then, I'd known and been extremely close to for almost 10 years. 
After listening to me explain everything that had just recently happened, she said to me, "I have to be honest with you, while I'm concerned about what you just shared with me, I'm taking my cues from you on this. You seem very calm, so I can't help but to respond in the same way. Given everything you've been through lately, you sound like you're taking it a lot better than I probably would."
What I took away from that initial talk about my HIV status was invaluable. The way I delivered the news was directly connected to how it was received. The horror story I allowed to play out in my mind about how she would take the news was far worse than what actually happened. 
After that first round of conversations with others close to me, I was left with a reminder that would serve me for many years to come – especially when it came around to having that dreaded conversation with my mother, which didn't end up taking place until 9 months later. Without going into too much detail here, although I was still terrified when that discussion finally took place, as was the case with all the others, it went a lot better than I had feared it would. 
It would be enough if that was all it meant to disclose was breaking the news to family. But for many, another piece that's particularly complicated is disclosure as it relates to dating, sex, and relationships. Opening up to someone new is never easy. To that end, delivering news about being HIV-positive is always a risky situation because you never know (until it happens) how that information will be received. This also opens up concerns about personal safety, especially when it comes to meeting new people. Add to all of this the very real concerns about rejection that so many people with HIV have to confront, and you have quite the uphill battle. 
After years of trial and error, what I can attest to now is that figuring out how to navigate discussions around disclosure is very much like building muscle. It takes effort, practice, and resolve. What matters the absolute most is making sure that you're ready to share the news, without being attached to any particular outcome. Sometimes it will go well. Other times, depending on who's receiving the news – and their capacity and ability to extend compassion – it may not go well at all. 
Each time I was rejected as a result of disclosing my HIV status (and yes it happened a lot), I gained more clarity and became firmer in knowing who deserved to stay in my life and who needed to go. Having someone respond negatively to the disclosure of your HIV status won't ever feel good. What it can do is help you develop a thicker skin and allow you to become more secure as a person living with HIV, but without shame – which ultimately, in the end, is a win. 
Join others living with HIV, recently diagnosed, or supporting someone who has it at in our HIV Facebook Support Group. 
Photo Credit: kali9 / E+ via Getty Images
Tell us what you think of this post?
Important: The opinions expressed in WebMD Blogs are solely those of the User, who may or may not have medical or scientific training. These opinions do not represent the opinions of WebMD. Blogs are not reviewed by a WebMD physician or any member of the WebMD editorial staff for accuracy, balance, objectivity, or any other reason except for compliance with our Terms and Conditions. Some of these opinions may contain information about treatments or uses of drug products that have not been approved by the U.S. Food and Drug Administration. WebMD does not endorse any specific product, service or treatment.
Do not consider WebMD Blogs as medical advice. Never delay or disregard seeking professional medical advice from your doctor or other qualified healthcare provider because of something you have read on WebMD. You should always speak with your doctor before you start, stop, or change any prescribed part of your care plan or treatment. WebMD understands that reading individual, real-life experiences can be a helpful resource, but it is never a substitute for professional medical advice, diagnosis, or treatment from a qualified health care provider. If you think you may have a medical emergency, call your doctor or dial 911 immediately.