Dating, HIV, Abomination, & Me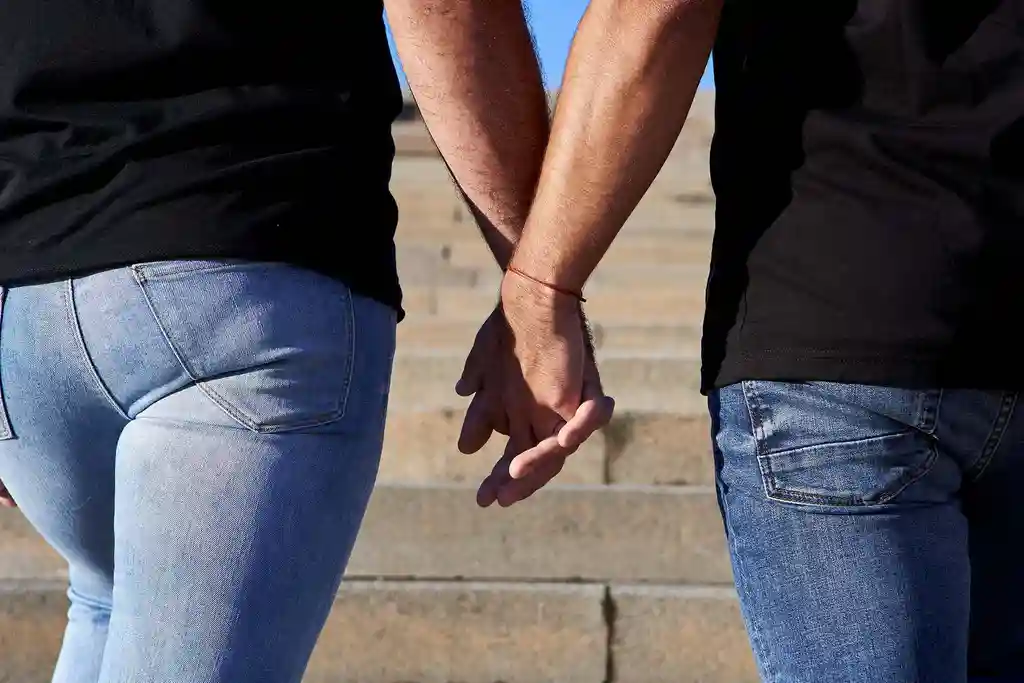 Dating has never been easy for me. I've always been super insecure, feeling like my body was too chubby and stubby and unattractive. Trying to meet people in bars or online, I never felt like I could compete with all the hotness. 
Then HIV came into my life and that didn't help. 
One day, I was talking to my dear friend Dave, complaining about the hurtful things that people sometimes say on dating apps to me as a person living with HIV: that I'm disgusting, calling me unclean, or that I'm spreading the virus every time I spread my legs (at least that one is kinda funny). 
And sweet Dave, in the gentlest way he could, said, "no offense, Charles, but I'd be surprised that anyone would want to have sex with you at all. I wouldn't."
This happened in 2004, mere months after my diagnosis. My friend Dave wasn't trying to be hurtful or mean; I think he was genuinely trying to help me, to prepare me for how people think and feel about people living with HIV. 
The stigma of HIV and the collective societal scars from the AIDS crisis of the '80s and early '90s still inform so many people's views of those of us living with HIV. Even with all the advances in science -- the fact that a person living with HIV on successful treatment, like me, can't pass the virus on sexually (U=U), and the availability of PrEP and PEP (pre-exposure prophylaxis and post-exposure prophylaxis) as preventative tools – grown men sometimes still feel the need to not only reject me because of my HIV, but also to belittle me. 
For a long time, I was resigned to thinking that was OK. It kind of matched what I already thought about myself.
I grew up in a Mexican-American Catholic home, the youngest of four kids. I'm the pink sheep of the family. I remember learning as a young child that homosexuality was "an abomination in the eyes of the Lord," and despite my desire to be a good Christian and a good boy, I just knew that "abomination" was the definition of me. I was going to be punished with damnation and eternal hellfire. 
I kept this dirty, evil part of me secret from my family, so afraid of not being lovable because of my nature. 
I finally came out to them when I was 30. My family didn't shun me, but there was always that part of me that felt like God didn't love a dirty fag like me. When I was diagnosed with AIDS in 2003, there was a part of me that felt like I deserved it. My identity and my sexuality were at fault, and the punishment was this sickness. 
Talk about baggage! I was carrying around so much shame and guilt, it's no wonder I had trouble connecting with men. 
In the past few years, I've had a major shift in my beliefs, about God, about my HIV, my sexuality. 
I'm not sure what made me alter my views. Maybe seeing so many people in my community living full and fabulous lives free of shame. Maybe discovering that an angry, punishing God didn't have to be the God I believe in. 
I've replaced that God with a more loving, more mysterious Power of the Universe, Divine Love Spirit, Benevolent Life Force that is just crazy about me. That mystical Something Else wants me to celebrate my loving capabilities, my sexual dynamism, my whole funny, fabulous, faggy self. 
I don't need to hide or feel ashamed of any part of me, including my HIV. Since I've let that shame go, it's allowed me to embrace the beautiful bumpy body I've been given and to dive into dating and sex with a renewed vigor. 
Turns out, my pal Dave was oh, so wrong, and there are PLENTY of men who want to date, have a few laughs, "Netflix and chill," and perhaps explore the possibility of a relationship with me. 
I'm now in my mid-50s, and I'm having the time of my life.
On the occasion that someone feels the need to reject me and they try to make me feel undesirable because of my HIV status, I simply feel sorry for that person. The poor fella. He's denying himself the chance to experience the divine madness of marvelous me. 
Join others living with HIV, recently diagnosed, or supporting someone who has it in our HIV Facebook Support Group.
Photo Credit: Westend61 via Getty Images
Tell us what you think of this post?
Important: The opinions expressed in WebMD Blogs are solely those of the User, who may or may not have medical or scientific training. These opinions do not represent the opinions of WebMD. Blogs are not reviewed by a WebMD physician or any member of the WebMD editorial staff for accuracy, balance, objectivity, or any other reason except for compliance with our Terms and Conditions. Some of these opinions may contain information about treatments or uses of drug products that have not been approved by the U.S. Food and Drug Administration. WebMD does not endorse any specific product, service or treatment.
Do not consider WebMD Blogs as medical advice. Never delay or disregard seeking professional medical advice from your doctor or other qualified healthcare provider because of something you have read on WebMD. You should always speak with your doctor before you start, stop, or change any prescribed part of your care plan or treatment. WebMD understands that reading individual, real-life experiences can be a helpful resource, but it is never a substitute for professional medical advice, diagnosis, or treatment from a qualified health care provider. If you think you may have a medical emergency, call your doctor or dial 911 immediately.