Invisibility of Black Women with HIV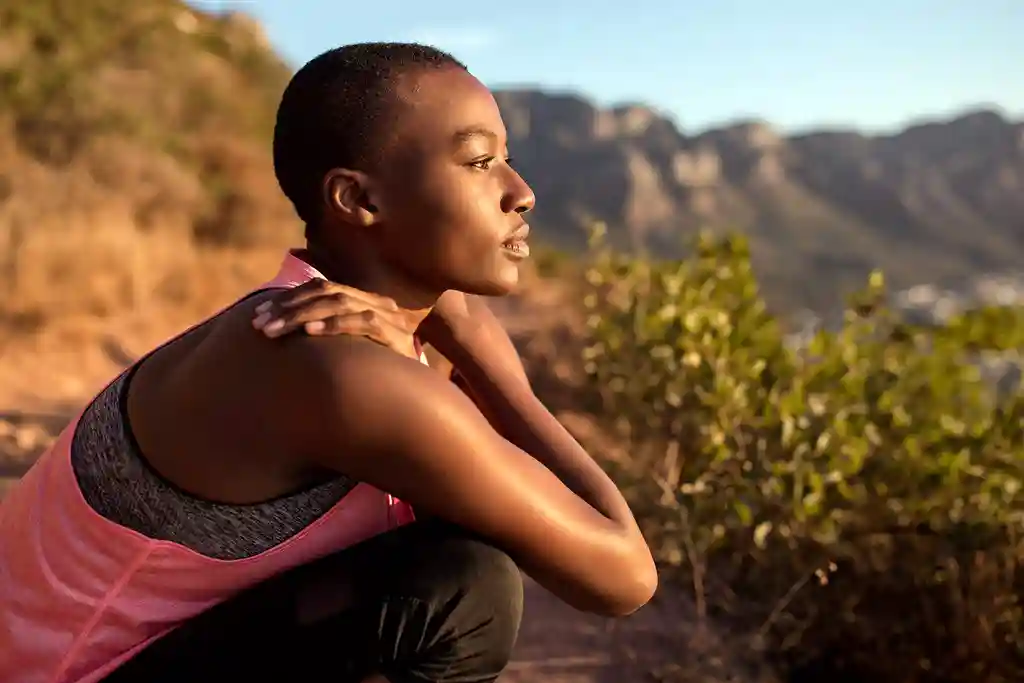 Hello world! It's LáDeia Joyce, your favorite Southern belle and HIV advocate. 
As a Black, Southern, cisgender woman thriving with an HIV diagnosis, I know the importance of raising awareness about this chronic illness and the importance of centering the experiences of those who are all too often left out of the conversation: cisgender Black women. 
Over the last 6 years, I have been often asked, "Why? Why do you choose to live out loud, sharing your diagnosis with the world?" Because representation matters. 
I think about the night I returned home from receiving my diagnosis. Staying up past the witching hour researching what my life was to look like. Seeing NOTHING that reflected me: a millennial Black woman. 
I KNEW that we are disproportionately impacted by HIV compared to women of other races and ethnicities. But not seeing anyone like me living with HIV, when I needed it most, enraged me. 
Black women make up almost 60% of all new HIV diagnoses among women in the U.S. Not finding a platform, resource, or website that reflected what was now facing me in the mirror was unsettling. 
In the following days, I yearned to hear from a millennial sista's point of view. 
But as I ferociously and feverishly searched the internet looking for a blog, prayer, Scripture reference, article, SOMETHING, I realized the public face of HIV was REALLY white, REALLY male, and REALLY gay. It was at this moment I vowed to be the face and voice I was so desperately seeking. 
Living with HIV for almost 7 years, I understand the unique challenges that come with this diagnosis. I have experienced firsthand stigma and discrimination. 
I wish I could erase the memories of the times I have been asked by medical professionals, "So what risky behaviors did you engage in to get HIV?" or " How long have you been clean?" implying my serostatus changed due to me having a substance abuse disorder. 
These experiences push me to use my platform, personality, and presence to educate and advocate. There are still misconceptions and stigma surrounding HIV. It's past time to break them down. 
I share my story with so much transparency to show that thriving with HIV is possible. Having the right care team and treatment plan, aligned with an awesome tribe, adds so much health, color, and vibrancy to my journey and life with HIV. 
Despite many challenges, there have been many silver linings. I am extremely grateful for the tribe that I have created: a community of loved ones who continuously pour into, support, and celebrate me. It is a beautiful part of my life. 
Living with HIV has given my life a great deal of purpose. 
I am passionate about raising awareness and educating others about HIV. It feels good knowing that I am making a difference and doing my part to reduce stigma. 
It has also taught me the importance of living in the moment. I've learned that the present moment is literally all we have. 
My appreciation of small things in life has grown tremendously. I am intentional in finding joy in everyday moments. HIV has taught me to be grateful for Every. Single. Day.
Living with HIV has been a bittersweet journey that has shifted from being bitter to simply sweet, and I regret nothing. This chronic illness has taught me to be resilient, strong, and persevering. I now know that my current status is NOT the totality of my past, nor is it a determinant of my future. 
And guess what? Neither is yours. 
As always: Be real, be relevant, and be righteous. 
Join others living with HIV, recently diagnosed, or supporting someone who has it by joining our HIV Facebook Support Group. 
Photo Credit: Tomas Rodriguez / Getty Images
Tell us what you think of this post?
Important: The opinions expressed in WebMD Blogs are solely those of the User, who may or may not have medical or scientific training. These opinions do not represent the opinions of WebMD. Blogs are not reviewed by a WebMD physician or any member of the WebMD editorial staff for accuracy, balance, objectivity, or any other reason except for compliance with our Terms and Conditions. Some of these opinions may contain information about treatments or uses of drug products that have not been approved by the U.S. Food and Drug Administration. WebMD does not endorse any specific product, service or treatment.
Do not consider WebMD Blogs as medical advice. Never delay or disregard seeking professional medical advice from your doctor or other qualified healthcare provider because of something you have read on WebMD. You should always speak with your doctor before you start, stop, or change any prescribed part of your care plan or treatment. WebMD understands that reading individual, real-life experiences can be a helpful resource, but it is never a substitute for professional medical advice, diagnosis, or treatment from a qualified health care provider. If you think you may have a medical emergency, call your doctor or dial 911 immediately.