How Connecting With Other Patients Changed My Life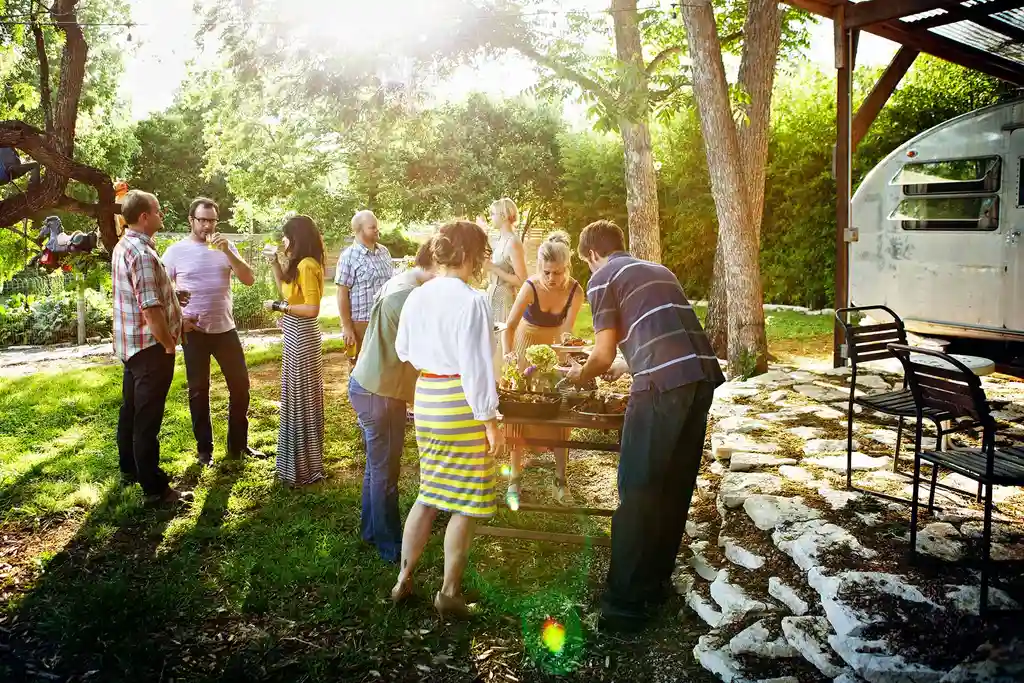 Before I started connecting with other patients, I felt like I always had to be strong. I forced positivity to make other people in my life feel more comfortable. I felt like I could never complain about my situation, that I could never let anything bother me. This was not helpful for anyone – it prevented me from processing the huge life changes I was going through and also downplayed my true experience for my loved ones. How could they support me if I wasn't being honest about what lupus was really like?
About 4 years after my diagnosis, I got involved with the chronic illness community and I felt an immediate sense of relief. I realized that I was not alone in my thoughts, feelings, and frustrations about being chronically ill. Hearing other people articulate things I thought only I felt was so comforting. I felt free to speak honestly about my experience, no longer trying to sugarcoat it for other people.
Being connected to the chronic illness and disability community has helped me be a better advocate for myself and for the community as a whole. We empower each other to stand up for ourselves in health care settings, in our careers, and in our relationships. It can be so helpful to hear how someone else navigated a dismissive doctor or an inaccessible workplace. We remind each other that we are not burdens, we are worthy, and we deserve respect and love. It can be so easy to fall back into a place where you feel lonely and misunderstood, and the community always pulls you back out.
Talking to other chronically ill and disabled people has allowed me to truly feel the pain, grief, and anger surrounding my life with lupus. Knowing that someone else has gone through similar experiences and not feeling like you have to act a certain way in front of them is so freeing.
Being able to just complain and share how upset you are about something is really necessary and provides so much relief. I'm still working on this because I still have that tendency to act tough and not let things get to me. When I do let myself cry or talk about how unfair it feels to be sick, I always feel better after.
Connecting with other patients has completely changed my life. Living with a chronic illness can be so isolating, and it can feel like no one in your life understands. Speaking with others who go through similar experiences has helped me better understand myself and my needs. It's helped me to ask for and accept support, both physical and emotional.
It's helped me to better articulate my thoughts and feelings so that I can express myself and my experiences to the people in my life. It's helped me to be a better advocate and activist, to fight for our community's rights. It's made me want to dedicate my life to our community, to provide opportunities for us, and tell our stories. I will forever be grateful to the patients I have connected with and hope to always have them in my life.
Join the WebMD Lupus conversation on Facebook.
Photo Credit: Thomas Barwick / DigitalVision via Getty Images
Tell us what you think of this post?
Important: The opinions expressed in WebMD Blogs are solely those of the User, who may or may not have medical or scientific training. These opinions do not represent the opinions of WebMD. Blogs are not reviewed by a WebMD physician or any member of the WebMD editorial staff for accuracy, balance, objectivity, or any other reason except for compliance with our Terms and Conditions. Some of these opinions may contain information about treatments or uses of drug products that have not been approved by the U.S. Food and Drug Administration. WebMD does not endorse any specific product, service or treatment.
Do not consider WebMD Blogs as medical advice. Never delay or disregard seeking professional medical advice from your doctor or other qualified healthcare provider because of something you have read on WebMD. You should always speak with your doctor before you start, stop, or change any prescribed part of your care plan or treatment. WebMD understands that reading individual, real-life experiences can be a helpful resource, but it is never a substitute for professional medical advice, diagnosis, or treatment from a qualified health care provider. If you think you may have a medical emergency, call your doctor or dial 911 immediately.