Hacks and Gadgets That Help Ease My Lupus Symptoms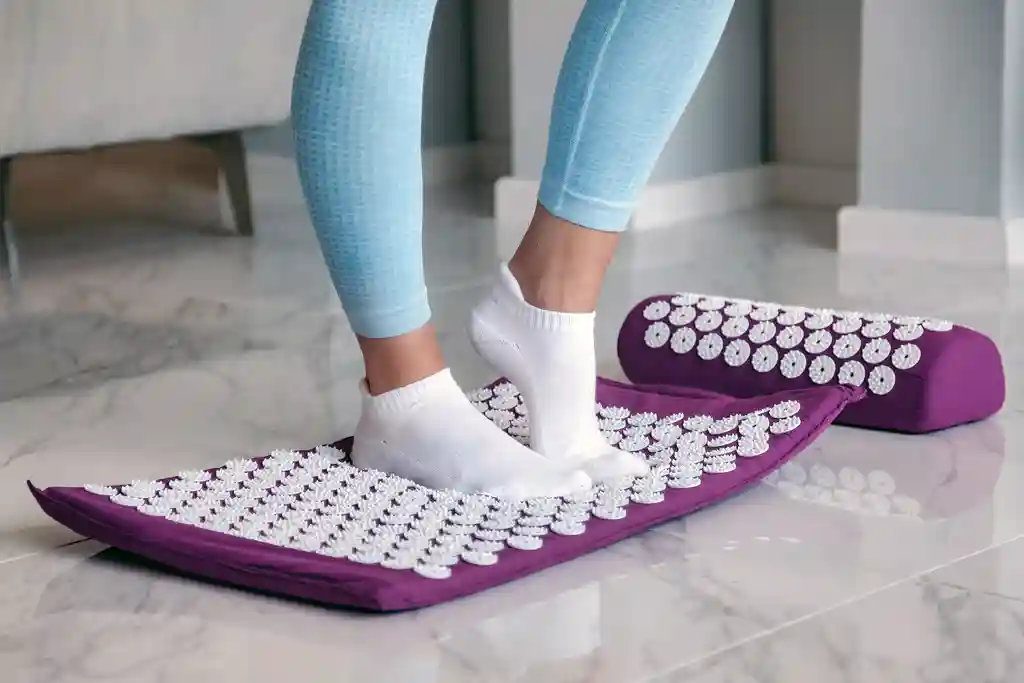 I've been living with lupus for over 13 years now. Here are a few things that I've found that help make life a little easier, reduce pain, or give relief: 
Massage Tools
I experience a lot of muscle pain and stiffness, so massage is extremely helpful for me. When I'm massaging myself at home, I use an S-shaped trigger point massage tool that helps with knots and hard-to-reach spots. If you like pressure, definitely get this! It's also helpful for migraines. I also use a Hypervolt, which provides a wonderful percussive massage.
Foam Roller
I started using a foam roller in physical therapy and found that it really helped with my muscle pain and tension. It can be used for so many different areas of the body. It helps for stretching as well as targeting problem areas. I stick it under my couch when I'm not using it!
Migraine Help
Whenever I get a migraine, the first thing I do is apply a hemp muscle rub. I don't know what it is about this rub, but it really reduces my pain and I never leave my house without it. I recently discovered an ice pack hat that tends to all pain areas and stays on very easily. I also love my acupressure mat, which I use when I'm having general back and neck pain.
Pill organizing
This one may seem obvious, but using a pill organizer changed my life. It's so wild to me to think that I didn't use one for so many years! I now have a weekly organizer with four compartments per day. I fill it up every Monday and then don't have to think about it for the rest of the week – no forgetting if I took my pills, no scrambling to get my meds together before I leave the house. I also have a mini organizer I use for traveling.
Notes for the Doctor
I see my rheumatologist once a month. I could have a million issues in the weeks leading up to my appointment, and then when I see her, I totally forget it all. I use the Notes app on my phone to write down any questions, symptoms, or new issues that come up (right as they happen) so I never forget to mention anything to her. Right before my appointment, I often go over it with my mom and my girlfriend to see if there's anything that they remember or notice that I missed. It helps me stay organized in my appointment and helps ensure I don't forget anything important!
Our bodies are all so different, so these tips may not work for everyone! I urge you to explore and try as many different things as you can. Don't be hard on yourself if it takes time to find something that helps or if something doesn't help every single time you use it. Taking care of yourself is hard work, so try to congratulate yourself for the effort, time, and research that go into it!
Join the WebMD Lupus conversation on Facebook.
Photo Credit: Alexander Golubev / 500px via Getty Images
Tell us what you think of this post?
Important: The opinions expressed in WebMD Blogs are solely those of the User, who may or may not have medical or scientific training. These opinions do not represent the opinions of WebMD. Blogs are not reviewed by a WebMD physician or any member of the WebMD editorial staff for accuracy, balance, objectivity, or any other reason except for compliance with our Terms and Conditions. Some of these opinions may contain information about treatments or uses of drug products that have not been approved by the U.S. Food and Drug Administration. WebMD does not endorse any specific product, service or treatment.
Do not consider WebMD Blogs as medical advice. Never delay or disregard seeking professional medical advice from your doctor or other qualified healthcare provider because of something you have read on WebMD. You should always speak with your doctor before you start, stop, or change any prescribed part of your care plan or treatment. WebMD understands that reading individual, real-life experiences can be a helpful resource, but it is never a substitute for professional medical advice, diagnosis, or treatment from a qualified health care provider. If you think you may have a medical emergency, call your doctor or dial 911 immediately.