Why We Don't Like Being Told What to Do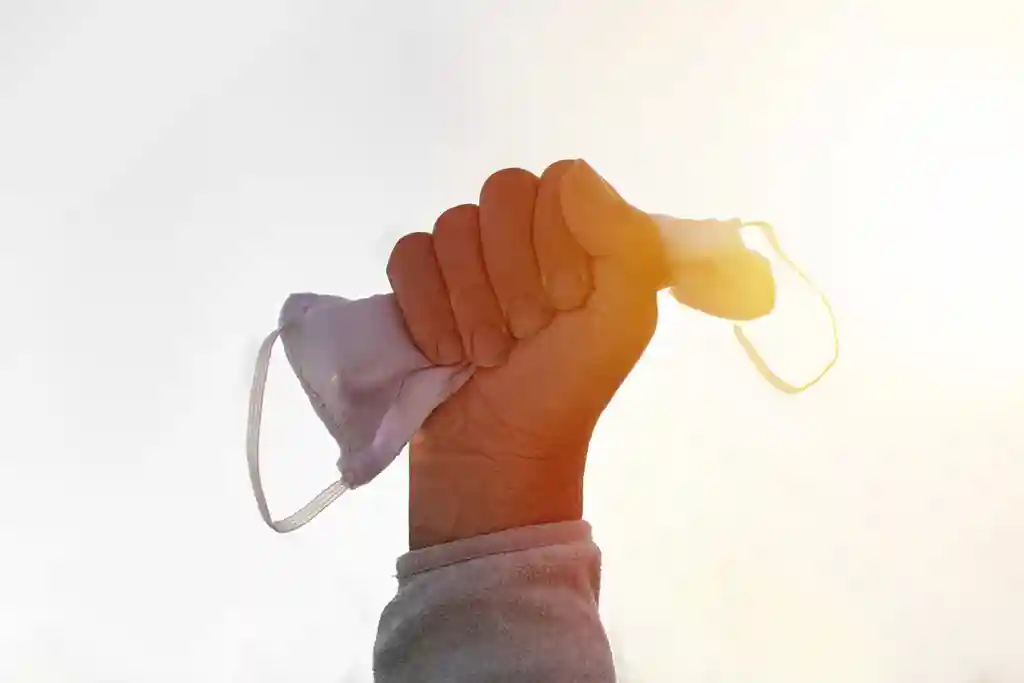 You probably don't like being told what to do -- me, neither. I don't even like being asked to do something I was going to do anyway. When I was kid I hated it when my parents asked me to unload the dishwasher when I was already planning to do it. I wish I could say I've put childish ways behind me, but I still get a tightening in my gut when that kind of thing happens. Just the other night I got all bristly when my wife kindly asked me to be quieter since people were sleeping.
What causes us to have these negative reactions when others try to change our behavior? This question has special relevance now, given the intense and even violent resistance we've seen to some of the COVID-related guidelines around quarantining and wearing masks.
The answer varies from person to person, but these are some common themes.
We need autonomy.
The need to be master of our own actions is built into us. And so we chafe against the feeling that someone else is controlling us. We begin to assert our autonomy as soon as we're able to. Toddlers insist on "doing it themselves," even when it frustrates their parents. The sixty seconds it would take my two-year-old kids to climb into their car seat on their own felt like hours of my life that I'd never get back (maybe because it bumped up against my own need for autonomy).
Our need for a sense of agency grows as we do. It really takes off around adolescence, as teens move toward adulthood. And for good reason. Autonomy is one of our fundamental psychological needs. Greater autonomy is associated with all kinds of good outcomes, like less depression and anxiety. So being told what to do grates against our very nature.
We feel powerless.
Giving up our autonomy feels like giving our power to someone else. Now they get to decide where we go and what we wear, and whether we're allowed to enter a store without a mask. Being less powerful than another person doesn't feel good—again, for good reason. A one-down position is often a place of weakness, and means we may get fewer of our needs met.
Power also means control, and being told what to do can feel like we're giving control to someone else. Resisting others' requests or commands can be a way of reclaiming our power, even if it means acting against our own self-interest (like refusing to wear a seat belt).
We feel like a child.
For many of us, being told what to do takes us back to our childhood when our parents and teachers got to tell us what to do. We probably looked forward to growing up and being our own bosses. To be honest, I know this is a factor for me. I don't like feeling like a kid when someone tells me what to do. And unfortunately, that kid-feeling sometimes leads us to respond in childish ways, like throwing the adult version of a tantrum, or abandoning words and using fists.
It implies criticism.
When someone tells us what to do, they're either telling us to stop what we're doing or to do something we're not doing. So naturally it feels like we're being criticized, which no one I know enjoys. It wounds our ego, which always wants to be right.
We don't know where it ends.
We can also fear a slippery slope when someone tells us what to do. First they're telling us to stay home. Then to wear masks when we go out. What's next? We might worry that our basic liberties will be taken away, and start telling ourselves stories about how we're living in a totalitarian state. Often these fears are based not on what's actually being asked of us, but on our fear of where it could lead.
We value individualism.
Finally, many of us pride ourselves on our individualism. We want to make our own decisions, and stand out from the crowd. Following collective orders like "shelter in place" or "wear masks when you can't social distance" might feel like giving up an essential part of our identity. This factor is especially prominent in western societies, like the U.S., that place a premium on our individual identities.
How to Deal with It
There are more and less helpful ways of responding when we're told what to do, from quietly obeying to violently resisting. These principles can be helpful in responding constructively:
Make Space for Your Reactions. Acknowledge the thoughts and feelings that are triggered when you're told what to do. Let go of thoughts about how you "should" react, and just notice what goes through your mind and how your body responds. Be aware of your emotional reaction, like the feeling in your gut. In this way you can let go of unnecessary criticism of yourself for how you're reacting. It will also give you a little bit of space to choose more deliberately how you respond.
Notice Your Assumptions. See if any of the factors listed here come into play. Does it feel like you're being told to give up your power? Your autonomy? Do you think you're being treated like a child? Do you fear that you'll completely give up control over your life? Just notice that the mind is making an interpretation of the situation. And remember that the stories our minds tell us aren't always true. Consider possible alternatives.
Recognize the Grip of Ego. When the ego gets activated, it can be hard to think clearly. Ego needs to be right. It needs control. And it wants to defend itself, at all costs. You're probably familiar with the grip of ego, even if you haven't called it that.
It's that feeling in your stomach when your spouse says something that really irritates you. It's the urge to squash social media posts from the other end of the political spectrum. It's the kinship you feel toward fans of your sports teams, and the disgust you feel toward rival fans. It's the determination you feel to get back at a driver who unfairly honked at you.
When we recognize the workings of the ego, we can see through the stories it tells us—stories that justify our indignation or that rationalize our hatred. We may still refuse to do what we're told, but it will be for real reasons, not as a reflexive gesture of the ego. 
Act Wisely. With these things in mind, choose wisely. Follow others' instructions when they're in your best interest, even if you're not crazy about being told what to do. For example, follow reasonable health precautions in a pandemic, to protect yourself and others.
We'll probably never want to be told what to do (unless we ask). We're likely to feel like a kid, and powerless, and criticized. And we can allow these reactions to exist alongside our decision to choose wisely. Not because I told you to! But because it serves you well.  
Tell us what you think of this post?
Important: The opinions expressed in WebMD Blogs are solely those of the User, who may or may not have medical or scientific training. These opinions do not represent the opinions of WebMD. Blogs are not reviewed by a WebMD physician or any member of the WebMD editorial staff for accuracy, balance, objectivity, or any other reason except for compliance with our Terms and Conditions. Some of these opinions may contain information about treatments or uses of drug products that have not been approved by the U.S. Food and Drug Administration. WebMD does not endorse any specific product, service or treatment.
Do not consider WebMD Blogs as medical advice. Never delay or disregard seeking professional medical advice from your doctor or other qualified healthcare provider because of something you have read on WebMD. You should always speak with your doctor before you start, stop, or change any prescribed part of your care plan or treatment. WebMD understands that reading individual, real-life experiences can be a helpful resource, but it is never a substitute for professional medical advice, diagnosis, or treatment from a qualified health care provider. If you think you may have a medical emergency, call your doctor or dial 911 immediately.