How to Support Your Child's Mental Health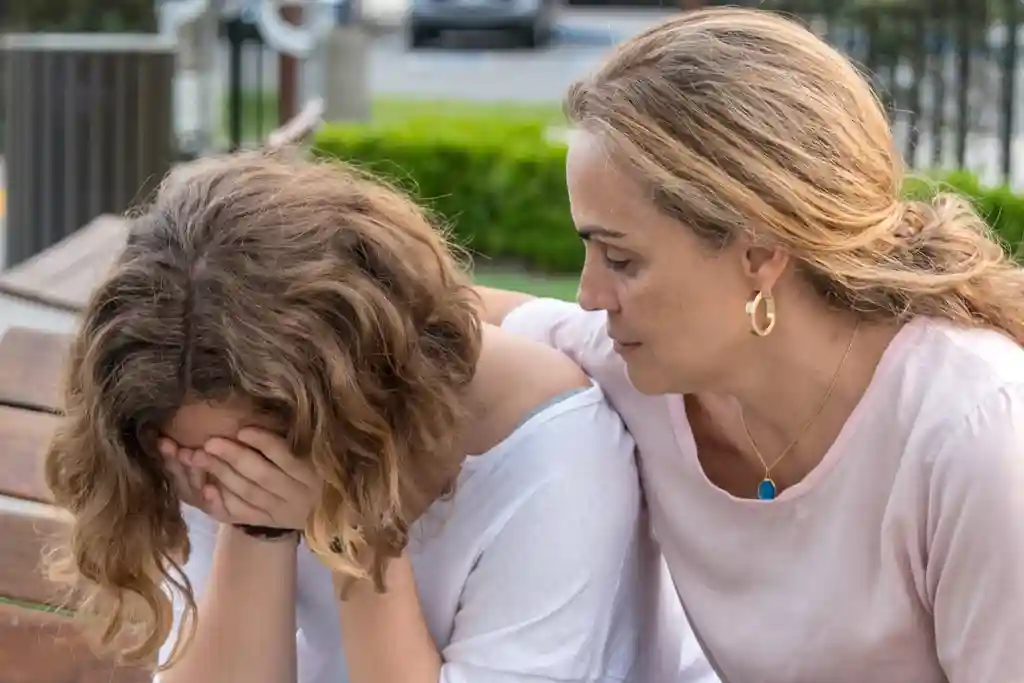 Children and young teens haven't been spared the current mental health crisis sparked by the COVID-19 pandemic. Research studies have found startlingly high rates of depression and anxiety among our youth. Sadly it's harder than ever to find therapists with openings. In this context, parents and other caregivers have a special role to play in safeguarding their children's mental health.
Many parents may hesitate to get involved in tending to their kids' mental health, understandably not wanting to blur the roles of parent and therapist. But caregivers inevitably play a big role in their children's well-being, including their mental and emotional health. Even if a young person is in professional therapy, they're with their therapist typically only once a week for an hour or less. Parents can play an invaluable role in continuing the work started in therapy.
The role of parents in their children's mental wellness took on special significance for me when my own daughter went through a 2-year bout of intense anxiety and panic, which came out of the blue as she started second grade. My heart would break as she faced each school day, often through tears, sometimes begging us to let her stay home. In spite of my training, I felt powerless to stop her pain.
Ada found tremendous benefit in weekly sessions with a wonderful therapist, and her teachers and school counselor were extremely helpful and supportive. I hesitated at first to offer her the cognitive behavioral therapy (CBT) techniques that I use in my practice, even though I specialize in research-tested treatments for anxiety. I didn't want to interfere with the work she was doing with her therapist, or for Ada to feel pressured to use the techniques I could teach her to move through her fears.
But then I realized that as parents we can draw on anything we have -- even our professional training -- to help our kids. Later she told me that the work we did together was extremely helpful, which is about the nicest thing a parent can hear. I was glad Ada gave me a hug right after she said it, because I wouldn't have been able to speak through my tears.
I like to keep things simple in my clinical practice, whether I'm treating adults or younger people, so I summarize the key principles of CBT as Think Act Be. Countless research studies have shown that these approaches can help people of all ages quiet anxiety and worry, navigate difficult emotions, and choose actions that make life better.
THINK
Think strategies come from the cognitive part of CBT, and help us practice useful ways of thinking. We often don't realize that our minds are telling us stories. Some are objectively true, like "The sky is blue." But others might not be. For example, thinking you're "dumb" or that "no one likes you" doesn't make it true.
Recognizing thoughts as stories that may or may not be true is an invaluable skill for letting go of unhelpful ways of thinking. We don't have to argue ourselves out of our thoughts. Just realizing that we're having a thought, which could be false, can make the thoughts less potent.
Practice to share with your child: Thoughts & Feelings
Our feelings often come from the way we think. Thoughts like "I'm no good at this" can make us feel sad; thoughts like "My friend really likes me" can make us feel happy. When you feel upset today, stop and ask yourself: "What did I just think?" Notice if the feeling seems to come from the thought.
ACT
The tools of Act come from the behavioral part of CBT and help us choose actions that make life better. As parents, we can instruct our kids in the ways their behavior affects their mental and emotional health. We can note that eating too much junk food leads to feeling blah, for example, and that going outside tends to lift their spirits. We can also encourage our kids to develop consistent self-care, and to see themselves as someone worth taking care of. It's usually best to keep our guidance light and brief, perhaps mentioning how we use our own advice, to avoid activating the "my-parents-are-just-being-annoying" reflex.
Practice to share with your child: Be Kind to Yourself
What is one nice thing you could do for yourself today? It could be anything, like eating one of your favorite foods, reading a book you love, or wearing your favorite outfit. If it's hard to come up with ideas, think about what could make this a special day. Ask a grown-up for help if you need to.
BE
Be practices come from the mindfulness component of CBT, and can help us relax into the present moment, letting go of worries about the future and regrets about the past. Mindfulness doesn't just mean sitting in silent meditation; we can do anything with mindful awareness. Being mindful just means our attention is on what we're doing, and we're open to what's happening -- saying "yes" to our experience instead of pushing it away. We can let go of the constant struggle to make life turn out the way we want it to and step into the flow of what's actually happening. As we embrace more of our experience, we find greater peace and ease.
Practice to share with your child: 3-Part Breathing
Sit comfortably and close your eyes. On your first breath in, sit up a little taller and hold your head high. Slowly exhale. On your second breath in, notice the air as it enters your nose. Exhale slowly again. With your third breath in, feel your belly blowing up like a balloon, then exhale slowly. Repeat these 3 breaths a few times. See how you feel when you're done.
Ada was so enthusiastic about the usefulness of these kinds of practices in her journey through anxiety that she wanted to share them with others. Recently she joined me in creating a deck of cards for daily use called the CBT Deck for Kids and Teens (from which the practices above are drawn). I find it moving that she's using her own struggles to help other people who are going through similar things.
For added effectiveness, practice these skills with your kids, because the example we set always has a bigger impact than the words we say. Spend 5 minutes together in quiet meditation, for example, or share time outdoors doing an activity you both enjoy. As we offer our kids effective tools for tending to their well-being, we'll also benefit from simple ways to guard our minds and hearts. Together we'll be building coping skills that will last a lifetime.
Photo credit: Juanmonino/iStock via Getty Images
Tell us what you think of this post?
Important: The opinions expressed in WebMD Blogs are solely those of the User, who may or may not have medical or scientific training. These opinions do not represent the opinions of WebMD. Blogs are not reviewed by a WebMD physician or any member of the WebMD editorial staff for accuracy, balance, objectivity, or any other reason except for compliance with our Terms and Conditions. Some of these opinions may contain information about treatments or uses of drug products that have not been approved by the U.S. Food and Drug Administration. WebMD does not endorse any specific product, service or treatment.
Do not consider WebMD Blogs as medical advice. Never delay or disregard seeking professional medical advice from your doctor or other qualified healthcare provider because of something you have read on WebMD. You should always speak with your doctor before you start, stop, or change any prescribed part of your care plan or treatment. WebMD understands that reading individual, real-life experiences can be a helpful resource, but it is never a substitute for professional medical advice, diagnosis, or treatment from a qualified health care provider. If you think you may have a medical emergency, call your doctor or dial 911 immediately.