Don't Let Other People Ruin Your Day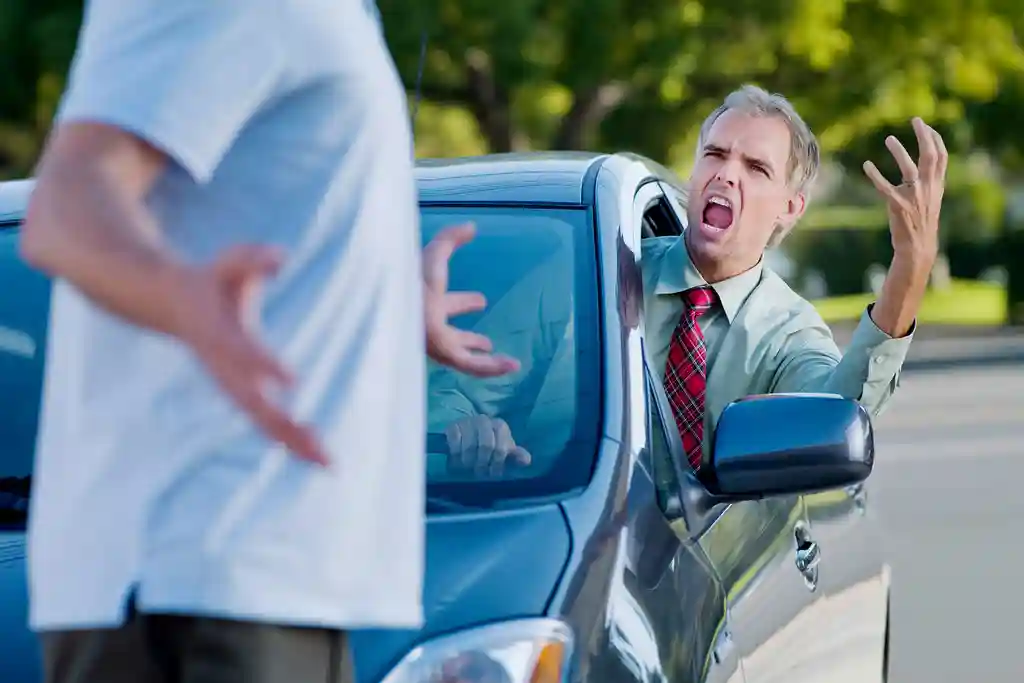 "You're going in through the exit, idiot." These seven words from a stranger were enough to ruin the rest of the day for John. He'd just enjoyed a lovely week at the beach with his family and had stopped at a department store on the last morning of their vacation. John was in a great mood just before this incident, and then wound up fuming for the entire 6-hour car ride home, unable to let it go.
All of us have encountered people who were mean, rude, unfair, or downright nasty toward us. It could be our boss's criticism, a family member's misdirected anger, or a driver's careless impatience. Whatever the source, these run-ins tend to lodge in our minds, like an annoying tune that's stuck in our heads. Each time we revisit the memory, we taste the bitterness of our anger and frustration.
"I can't believe they said that," we say to ourselves as we think of all the things we should have said at the time to get back at them. We might be especially irritated when someone accused us of doing something wrong -- and even more so if the accusation was false, as it was for John (he had entered through the entrance). And worst of all, we know they've probably long since moved on, and we're left with the emotional fallout.
How can we avoid letting others' bad behavior toward us ruin our day?
Find Acceptance
Begin with acceptance. I don't mean condoning their behavior or being somebody's doormat. Acceptance here means acknowledging that this sort of thing happens in our world. People act unfairly. Drivers do ignorant things. Co-workers upset us. Much of the struggle that gets us stuck after these encounters is our insistence that we can't believe they did that. Release this resistance when you notice it. Try saying instead, "Of course they did. Sometimes people are like that."
You may also need to accept that the score won't be even, despite our strong desire for revenge. I was once honked at on my bike by a passing motorist for no apparent reason as I rode to work. In my anger I chased down the car at the next traffic light, only to realize I had no recourse once I got there -- no horn to blast them with and no desire for a face-to-face confrontation. I had no choice but to accept the unfairness and minor humiliation, and continue on my way.
Redefine "Winning"
If you do want to move past the sense that you lost and they won, reconsider the story you tell yourself about winning and losing in these encounters. Retaliating is unlikely to make you feel any better, as John discovered. He turned around and shouted something equally rude to the man who insulted him, but felt no less upset about it afterward. We can even feel doubly upset when we allow ourselves to be provoked -- once for the initial attack, and twice for taking the bait and stooping to their level.
If you do want to get even with the person, remind yourself that responding in kind is not the way to do it. If "living well is the best revenge," the best "comeback" may be to brush off the unpleasantness and get back to enjoying your day.
Release Regret
Most of the time when we're caught off guard by meanness, we later think of a perfectly devastating comeback that we feel sure would have put the other person in their place. However, our fantasies about how things could have gone probably aren't realistic.
In my experience, obnoxious people are incredibly skilled at deflecting comebacks and turning them back on their source. They probably have a lot more practice than you do at being mean, and so they're better at it. It's fun to imagine having the last word, but most likely we wouldn't have the satisfaction we imagine. For this reason, we can let go of regret and accept that we're just not that skilled at being unkind.
Observe Your Anger
Being treated badly can lead to a sort of "meta-irritation" -- being upset about being upset. We might know it's pointless to keep dwelling on the incident but we keep replaying it. The more we try to force ourselves to stop thinking about it, the more it intrudes on our awareness.
Rather than fighting what the mind is doing, shift your perspective. No matter what you're thinking or feeling, take a half-step back and observe it. Notice what an interesting experience you're having -- the physical sensations in your body, the effects on your breathing, the thoughts and fantasies going through your mind. Watch the anger and rumination, rather than completely identifying with them.
The reactions you're having to a large extent have a life of their own. Hold all of them with curiosity and compassion. Let them come along for the ride as you go about your business.
Own Your Happiness
You might believe implicitly that other people determine your happiness: If they treat you well, you feel content; if they don't, you feel upset. But in truth, others' behavior is only ever about them, and our well-being doesn't have to depend on what they do. Just because someone throws something down doesn't mean we have to pick it up. We don't have to outsource our happiness to anyone.
The key is to decide in advance to find contentment within; if we wait until something provokes us, we're already sunk. We can start small, determining that just for today I'm going to own my happiness -- I'm not renting it from anyone else. This decision applies not only to how others treat us but to life in general. Nothing outside ourselves has to have the final say in whether we're OK. The determination to choose your own happiness is the ultimate superpower.
Photo Credit: Chris Ryan/OJO Images via Getty Images
Tell us what you think of this post?
Important: The opinions expressed in WebMD Blogs are solely those of the User, who may or may not have medical or scientific training. These opinions do not represent the opinions of WebMD. Blogs are not reviewed by a WebMD physician or any member of the WebMD editorial staff for accuracy, balance, objectivity, or any other reason except for compliance with our Terms and Conditions. Some of these opinions may contain information about treatments or uses of drug products that have not been approved by the U.S. Food and Drug Administration. WebMD does not endorse any specific product, service or treatment.
Do not consider WebMD Blogs as medical advice. Never delay or disregard seeking professional medical advice from your doctor or other qualified healthcare provider because of something you have read on WebMD. You should always speak with your doctor before you start, stop, or change any prescribed part of your care plan or treatment. WebMD understands that reading individual, real-life experiences can be a helpful resource, but it is never a substitute for professional medical advice, diagnosis, or treatment from a qualified health care provider. If you think you may have a medical emergency, call your doctor or dial 911 immediately.