The Relentless Pursuit of Perfection and Its Ramifications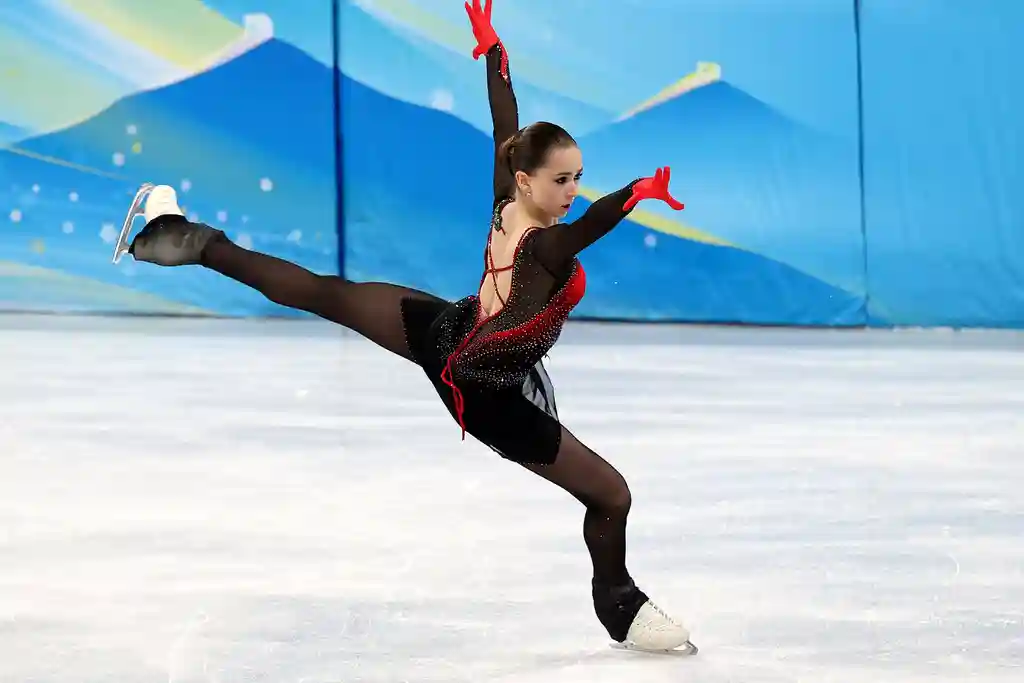 The winter Olympics have been exciting to watch and it's so inspiring to see the incredible athletes in action. But what happens behind the scenes, in the years before their performances? Unfortunately, we witnessed another side this past week -- the tragedy that results when society and adult communities put too much pressure on athletes to succeed, as is the case for figure skater Kamila Valieva.
A potential Olympic gold medalist, Kamila was under extraordinary pressure to win the figure skating competition. When she was found to have taken a drug banned by the World Anti-Doping Agency, the story unfolded on the world stage. After being allowed to skate in order to "save" her mental health, she placed fourth and collapsed into a stream of tears and sobs.
How can we push a 15 year-old-girl so hard and put her in a situation where she is likely to carry the emotional scars well into adulthood?
Unfortunately, this relentless push for success in athletics is all too familiar, even on American soil. We've seen this movie before, with Simone Biles and Naomi Osaka also burned out, and yet we continue.
In my upcoming book Building Happier Kids, I talk about sports and the urgent need to reset and recalibrate, so we can make a change in our youth's widespread mental health crisis. Please enjoy the exercpt below:
One of the main drivers is our cultural expectation that kids excel in all areas, including academics, sports, and other extracurricular activities, all while maintaining busy social lives. There's the sports media presence, which makes us as parents believe that it's essential for our kids to not only participate in a sport, but to be a star. There's the urge to keep up with the Joneses and FOMO ("fear of missing out"), fueled by the demands of and comparisons to photos shown on social media. It's hard to resist the temptation to compare our children and family life to others while scrolling through Instagram and Facebook. And there's the always-looming college application, and the sense that universities are seeking "star athletes." As a parent and pediatrician, I think it's time for a reality check.
The COVID-19 pandemic has been difficult on so many levels: sickness, hospitalizations, and death, as well as severe economic repercussions in which parents have lost jobs, been placed on furlough, and tried to cope with their children's remote learning while managing jobs and everything else. It has not been easy. Yet as a pediatrician, I started hearing another, surprising story from parents during the pandemic. A story of relief from their kids, who had been overwhelmed by busy schedules, and were relieved for it all to stop. When it did, kids had more time to breathe, and in some cases, to be more creative.
One of my patients, Arun, was in 8th grade and was managing soccer four times a week, including three practices after school, and games on the weekend. He loved it, but with the debate club and being on the yearbook committee, he barely had time to eat dinner, finish his homework, and would fall into bed by 11 p.m. and start over the next day. It was doable for the first two months of school, but then math started getting harder and more difficult to understand. Language arts with essays and reading Shakespeare was not easy either, and soon Arun started turning in assignments late -- and then missing them altogether. By second semester, he felt as if he was drowning.
Arun had always been an excellent student and felt too ashamed to ask his parents for help. When his activities became cancelled, he finally felt that he could take a breath.
The benefits of sports are not a mystery. Sports keep kids moving with regular physical activity that benefits both body and mind. Teams give them a way to connect with peers. And working hard on drills and completing training runs teaches kids that practice and dedication can pay off.
At the same time, youth sports can have a flip side. As sports have grown more competitive at younger ages, a growing number of kids are experiencing avoidable injuries, often the result of overuse. The number of high school baseball players undergoing "Tommy John" surgery, which repairs the ligament that ties together the bones of the elbow, has been rising rapidly in teens ages 15 to 19. The popularity of soccer is one reason that the rate of ACL tears in kids' knees has increased by 2.3 percent per year for two decades. And 1 in 5 teens in contact sports have suffered at least one concussion.
These injuries suggest that we're pushing kids too hard at young ages, leading to injuries that could dog them for life.
Youth sports also has grown into a $19 billion industry. Families are often expected to spend thousands of dollars each year for fees, equipment costs, and travel, which puts these activities out of reach for kids from lower-income families. And a growing number of kids are finding team sports stressful. A 2019 survey by the Aspen Institute found that the average kid spends less than three years playing a sport and quits by age 11 because it's no longer fun. The Aspen Institute launched a "Don't Retire, Kid" campaign, hoping to help kids rediscover the fun of sports, in part by reintroducing unstructured free play and encouraging them to sample different sports to prevent burnout….
Any extracurricular, such as band, drama, cheerleading, or the school paper, can become a source of stress and fill a child with dread if they never get a break and feel unrelenting pressure to achieve star status. The following are a few ideas to help maintain healthy attitudes about extracurriculars.
Check in periodically. Ask your child: Are they having fun? Keep the lines of communication open and encourage them to share if they are not enjoying the activity, it feels too stressful, or they simply do not want to continue. I strongly encourage parents to provide kids the option to stop and walk away, particularly as you're signing them up for a new season.
Consider how you talk about sports. To avoid creating stress around sports, allow your child to initiate conversations after games. I also like this advice from the Aspen Institute's Project Play, which recommends that every conversation about your child's sport include the sentence, "I love to see you play." Be your child's parent, not their coach.
Tell us what you think of this post?
Important: The opinions expressed in WebMD Blogs are solely those of the User, who may or may not have medical or scientific training. These opinions do not represent the opinions of WebMD. Blogs are not reviewed by a WebMD physician or any member of the WebMD editorial staff for accuracy, balance, objectivity, or any other reason except for compliance with our Terms and Conditions. Some of these opinions may contain information about treatments or uses of drug products that have not been approved by the U.S. Food and Drug Administration. WebMD does not endorse any specific product, service or treatment.
Do not consider WebMD Blogs as medical advice. Never delay or disregard seeking professional medical advice from your doctor or other qualified healthcare provider because of something you have read on WebMD. You should always speak with your doctor before you start, stop, or change any prescribed part of your care plan or treatment. WebMD understands that reading individual, real-life experiences can be a helpful resource, but it is never a substitute for professional medical advice, diagnosis, or treatment from a qualified health care provider. If you think you may have a medical emergency, call your doctor or dial 911 immediately.