Excessive Yawning and My Other Weird Migraine Symptoms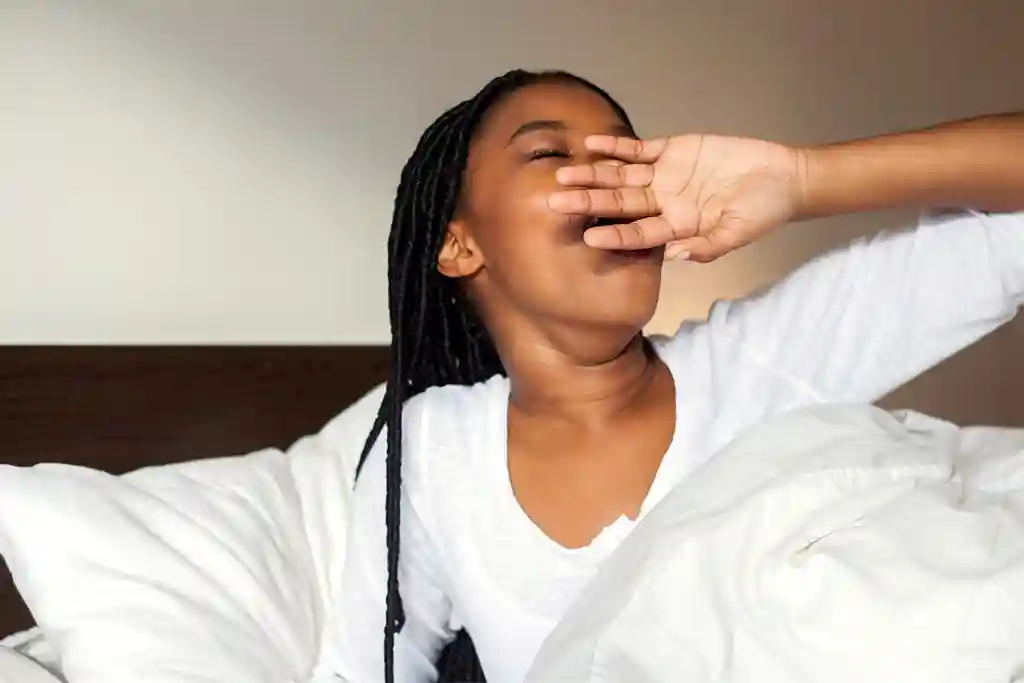 As a conspiracy theorist migraine warrior who doesn't believe in coincidences, I find it beyond fitting that the cause of migraine episodes is shrouded in mystery among medical professionals. 
While migraine triggers are different for everyone, if I experience the following, I can pretty much guarantee a week of neurological mayhem. Buckle up; it's about to get interesting. 
Phantom Odors
I have a long list of some pretty strange migraine symptoms, including phantom odors. I can't tell you how many times I've said, "What reeks?" and nobody else smells anything.
You have to admit smelling distinct odors like bacon and dill pickles when they are nowhere to be found is odd. And yes, the smells disappear as suddenly as they appear. 
Skin Sensitivity
One night the most horrid migraine I've had in months woke me up like a sucker punch. Neck pains, every smell in the bedroom was overwhelming me to the point of panic, not keeping any painkillers down, my clothes hurting my skin, but shivering from the cold. Yay, a new symptom. Now even clothing hurts.
Excessive Yawning
Excessive yawning. For me, it typically occurs 2 to 3 days before an attack develops. Even stranger, it happens when there's no way I could be tired because I've had several restful nights of sleep. I'm a true coffee lover, but I can be yawning while perking the coffee and drinking the entire pot during this time. 
Nonstop Hiccups
Hiccups can begin hours or even days before the rest of the migraine attack develops. Now I know what you're thinking: Just make yourself burp. Well, guess what? I don't know how to burp, and I still can't make myself burp after watching countless YouTube videos. And don't even think of telling me to eat peanut butter because, alas, plot twist: I'm also allergic to peanuts.  
Vivid Dreams/Segmented Sleep 
Has anyone else had a similar experience? I've done sleep studies, so I know I don't sleepwalk or anything, and my heart rate stays constant. It's odd because one of two things will happen.
I can remember every detail of my dreams down to distinct shades and colors. Other times, I know I went to bed, but I never felt like I fell asleep. 
Hair Follicle Pain
When a migraine attack is coming, especially if I've let my hair grow longer, it will become painful if I touch, brush, or comb it -- even if I use a soft baby brush. It's as if I can feel every single follicle on my scalp. To give context to the pain I'm talking about: It hurts to lay my head on my pillow because my scalp is so sensitive.
Looping Strings of Deja Vu
But by far, my strangest migraine symptom is (drumroll, please) long looping strings of deja vu. I've had my fair share of doctor visits, and I have all the receipts: MRI clean, MRA clean, bloodwork clean, ECG clean, and neurological exam clean, even during episodes. 
I want to continue offering hope to those who experience migraine triggers and episodes. I know it's beyond demoralizing to hear your doctor say, "it's totally benign," when your invisible illness is ruining your life. But do not give up hope. We are a community, and there is power in sharing our stories. 
Tap into a community of fellow migraineurs on Facebook. Learn, share, connect in our Migraine Support Community.
Photo Credit: AfricaImages / iStock via Getty Images Plus
Tell us what you think of this post?
Important: The opinions expressed in WebMD Blogs are solely those of the User, who may or may not have medical or scientific training. These opinions do not represent the opinions of WebMD. Blogs are not reviewed by a WebMD physician or any member of the WebMD editorial staff for accuracy, balance, objectivity, or any other reason except for compliance with our Terms and Conditions. Some of these opinions may contain information about treatments or uses of drug products that have not been approved by the U.S. Food and Drug Administration. WebMD does not endorse any specific product, service or treatment.
Do not consider WebMD Blogs as medical advice. Never delay or disregard seeking professional medical advice from your doctor or other qualified healthcare provider because of something you have read on WebMD. You should always speak with your doctor before you start, stop, or change any prescribed part of your care plan or treatment. WebMD understands that reading individual, real-life experiences can be a helpful resource, but it is never a substitute for professional medical advice, diagnosis, or treatment from a qualified health care provider. If you think you may have a medical emergency, call your doctor or dial 911 immediately.