Medical Trailblazers in Black History and Migraines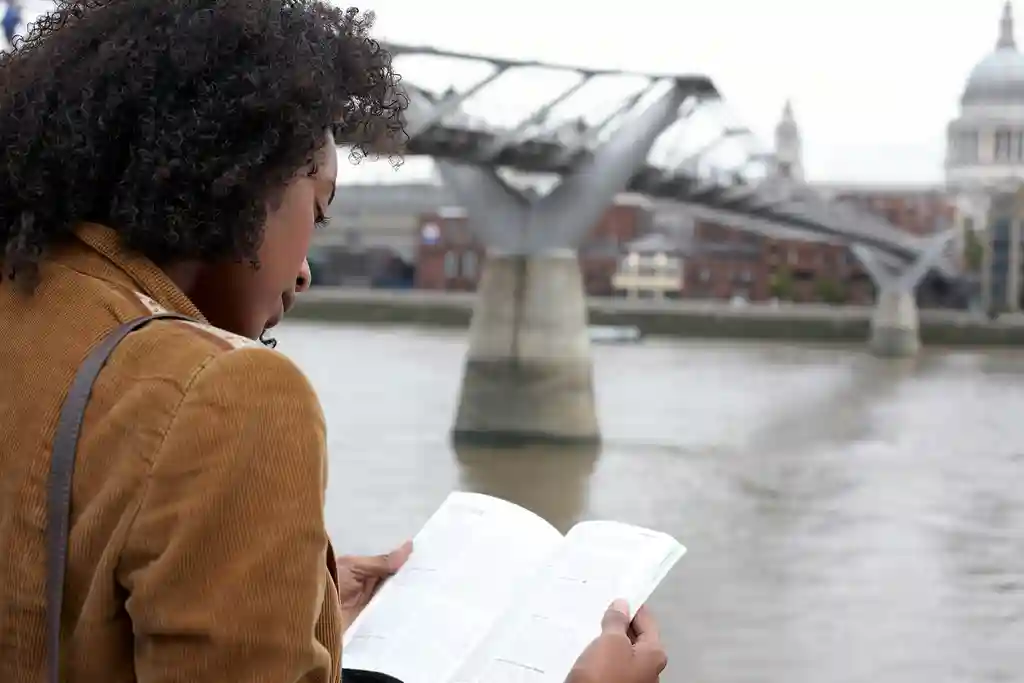 Since I was a teen, I've had debilitating migraines. For just as long, I've experienced racism, gaslighting, and dismissive behavior throughout my health care journey. Fortunately, my slate of excellent doctors has helped defray both the literal and figurative pain. I've had to be intentional about building a supportive medical team. 
Unfortunately, racism has peeked its despicable head in almost every area of life -- and migraines are no exception.
Where does it show up? It's evidenced in diagnosis, treatment and pain management, and research.
I've been reading and writing about gaslighting (making someone feel like their feelings aren't valid) and now combine it with racism and sexism, and it can make going to the doctor a real challenge. 
It was many years until I had a primary doctor of color and she was the first doctor to prescribe migraine medication for me. Everyone else made me feel like I was making it up and that my best bet was to keep a journal and avoid certain foods. 
Still, I know that my migraine experience is better than it would have been 100, 50, or even 20 years ago. This month as (some) gather to celebrate the achievements of Black Americans, I want to express gratitude to those medical trailblazers who paved the way for me to get better care and attention (albeit still flawed at times) than my grandmother and great-grandmother would have received.
As we close out the month of February, below are three perhaps lesser-known figures in medicine that paved the way for my care to be better than those before me and changed health care for all people.
Dr. Alexa Irene Canady. She became the first Black female neurosurgeon in 1981. She was so committed to helping those that had been overlooked that she came out of retirement after she moved to Florida after noting a lack of pediatric neurosurgeons in her area. I recently started going to a neurosurgeon for my migraines. So far, he's made some great changes in my care. Thanks, Dr. Canady for ensuring this field was open to and accepting of all races and genders. It's such an important one in the study and care of migraines. 
Dr. Mae Jemison. She is known for being the first Black woman in space, but she was also a trained physician. She combined her love for telecommunications with health care and found a passion for improving health in developing countries. I often think about what it might be like for those struggling with a migraine who don't have access to care. How long might they suffer in silence and without options? I'm so grateful to doctors like Dr. Jemison who remembered that true care means not living anyone behind. There are times I've traveled to somewhat remote locations with a migraine and I'm grateful that I can still receive the care and treatment I need.
Dr. Daniel Hale Williams. He founded the first Black-owned hospital and is hailed as performing the world's first open-heart surgery. He performed emergency heart surgery on a man who had been stabbed -- with both white and Black medical staff observing his technique. That patient went on to live for 20 years. I have had to go to urgent care or the hospital several times during my migraine journey. I have been in so much pain that it was my last, but necessary resort. I'm grateful that Dr. Williams and those who followed him believed it was important for people of color to get emergency care. I'm saddened to know that many of my family members were turned away years ago. Dr. Williams also started the first medical association for Black professionals when they were turned away from the American Medical Association. Thank you Dr. Williams that when I really need to, I can go to a hospital for migraine treatment. 
Sometimes I think back to how my family in the 1920s may have been treated if they had a migraine. I am grateful that my ancestors brought healing practices from Africa (from the invention of vaccines to the importance of hand washing) with them to this country. I suspect it's what kept them alive when they were turned away at the door or used in studies without their consent. 
To those trailblazers in medicine who sacrificed greatly to ensure my treatment today would be better – thank you. To those in my ancestry who endured experimentation -- you may never have received a thank you, but I am eternally grateful. To those who are making the arduous journey through medical school to ensure people of color receive equal care -- thank you. Finally, to those in health care today who experience racism even as they care for others -- thank you. I see you and realize that you, too, may be in history books one day.  
Tap into a community of fellow migraineurs on Facebook. Learn, share, connect in our Migraine Support Community.
Photo Credit: MM Productions / Photodisc via Getty Images
Tell us what you think of this post?
Important: The opinions expressed in WebMD Blogs are solely those of the User, who may or may not have medical or scientific training. These opinions do not represent the opinions of WebMD. Blogs are not reviewed by a WebMD physician or any member of the WebMD editorial staff for accuracy, balance, objectivity, or any other reason except for compliance with our Terms and Conditions. Some of these opinions may contain information about treatments or uses of drug products that have not been approved by the U.S. Food and Drug Administration. WebMD does not endorse any specific product, service or treatment.
Do not consider WebMD Blogs as medical advice. Never delay or disregard seeking professional medical advice from your doctor or other qualified healthcare provider because of something you have read on WebMD. You should always speak with your doctor before you start, stop, or change any prescribed part of your care plan or treatment. WebMD understands that reading individual, real-life experiences can be a helpful resource, but it is never a substitute for professional medical advice, diagnosis, or treatment from a qualified health care provider. If you think you may have a medical emergency, call your doctor or dial 911 immediately.