Does Prayer Help Migraine? It Depends How You Look at It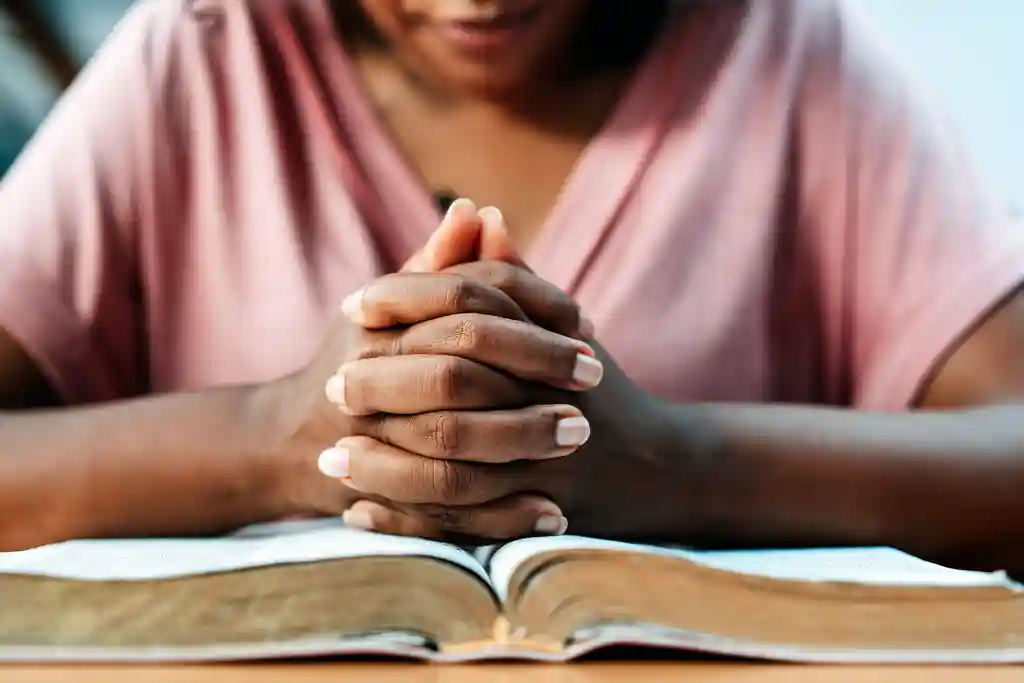 As a child, my parents taught me about God and faith. They instilled certain values, but they allowed me to ask questions, probe, and to respectfully argue when things didn't make sense. After years of studying religions and faith, I felt comfortable settling into my own as a non-denominational Christian. 
And with those come teachings from the time you are itty bitty about prayer. 
We said our prayer before bedtime: "Now I lay me down to sleep ...." 
We said our prayers before eating meals: "Thank you God for this food ...."
In our family, we prayed before a road trip or before getting on a plane. We prayed before any type of medical procedure (and for a kid, it was getting my wisdom teeth out!) I remember when we prayed about my great Aunt Margaret. The one in DC who took us to pick veggies in a huge garden somewhere magical. She died without notice, leaving a void in our family. We prayed. 
So one would think after covering a multitude of topics in prayer that I would "go to the throne," as they say in the Black church, with my migraine episodes. Not so! 
I would struggle through them. Cry through them, but I don't recall a time praying through them. 
Then one day, I found myself in bed with one of the worst migraines of my life. It didn't dawn on me until that moment to pray. And pray I did. Well, I "cry prayed" which maybe has a different name. I begged. I was like, "God, please take this pain away." And guess what? Nope! The migraine didn't go away right away. 
I've come to terms that God is not a vending machine service -- prayer up, candy/blessings down. My migraine lingered for a bit longer, but when I stood up, I realized just how desperate I was for relief. I had tried to muscle through my migraine episodes for years and had saved my prayers for the big stuff -- like Aunt Margaret's death or best friends with breast cancer. It was a reality check that I needed help. I can do only so much when it comes to relief from migraines, and then I need something stronger. I need someone stronger. 
My parents and spiritual mentors taught me to be specific. I now pray that God will help alleviate my pain, but I also pray that I get connected to the right doctors. I pray for new learning about alternative ways to help my migraines. I pray for help in reducing my stress. As I learn of others with migraines, I pray for them too. I know what it's like, so I have deep compassion for them. 
I also send up a whole bunch of "thank you" prayers. I express gratitude for my husband, who helps me so much before, during, and after a migraine. I say thanks for my friends, who keep me smiling and laughing, and for my parents, who have never stopped treating me like their baby and are tender to this day. I express gratitude for my brother, who has studied a lot about alternative therapies and given me tips. 
I will say that I have seen improvements in my migraines in recent years. The specific prayers have been answered one by one. As I type this, I have gone almost a week without a migraine, which for me is a big deal.
I know many people think prayers are just empty whispers to nothing and no one. I respect everyone's beliefs. But I will say that for me and my house, we have become whole with just a single prayer. 
Tap into a community of fellow migraineurs on Facebook. Learn, share, connect in our Migraine Support Community.
Photo Credit: andreswd / E+ via Getty Images
Tell us what you think of this post?
Important: The opinions expressed in WebMD Blogs are solely those of the User, who may or may not have medical or scientific training. These opinions do not represent the opinions of WebMD. Blogs are not reviewed by a WebMD physician or any member of the WebMD editorial staff for accuracy, balance, objectivity, or any other reason except for compliance with our Terms and Conditions. Some of these opinions may contain information about treatments or uses of drug products that have not been approved by the U.S. Food and Drug Administration. WebMD does not endorse any specific product, service or treatment.
Do not consider WebMD Blogs as medical advice. Never delay or disregard seeking professional medical advice from your doctor or other qualified healthcare provider because of something you have read on WebMD. You should always speak with your doctor before you start, stop, or change any prescribed part of your care plan or treatment. WebMD understands that reading individual, real-life experiences can be a helpful resource, but it is never a substitute for professional medical advice, diagnosis, or treatment from a qualified health care provider. If you think you may have a medical emergency, call your doctor or dial 911 immediately.