Managing Migraine and That Time of the Month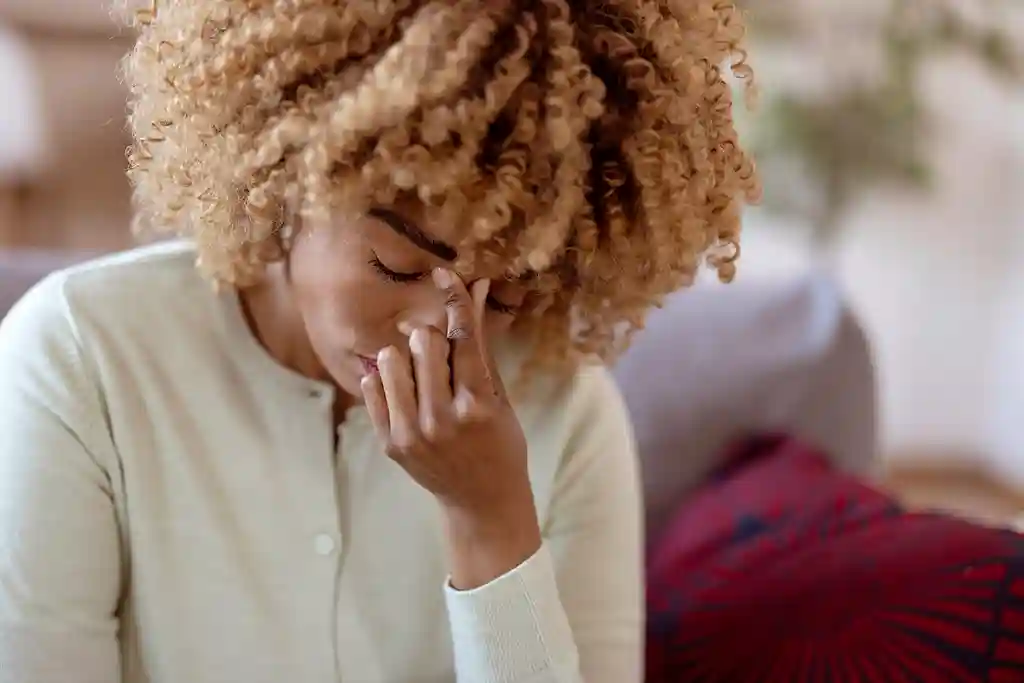 For years, every time I had my period, the exclamation mark was a severe migraine. To this day, as my cycles wind down a bit and I begin to enter a new season, I still have period migraines. 
One day my doctor broke it down and explained that the changes in hormones can lead to such migraines. Great. As if salt and chocolate cravings, irritability, fatigue, and brain fog weren't enough. It seemed so unfair for many years. It still does. 
After having more than 25 years of welcoming crazy Aunt Flo, I've had to learn to work through PMS where the M for me stands for migraine.
Here's what I would tell my 15-year-old with braces self or even my 20-something buying my first pantsuit self:
Don't be surprised by her arrival. I don't know why I'm like this, but after years of being quite regular, I always seemed to be

surprised 

by my period. I would try to write it on a calendar and remember and would be on the lookout for classic symptoms, but she always seemed to do a sneak attack followed by a sucker punch of a migraine. Now, I use apps that have helped greatly. Also, as annoying as it might be, I even rely on my husband to gently mention a few things that might seem to be indicative of a period on the way. Believe me – he treads with caution! Uggghh! ... I hate when he's right, but it does snap me back into reality.

Be gentle with yourself. One time, my grandmother shared that when she was growing up, girls and women really took it easy during their cycles – some going as far as not really working, putting their feet up, and staying warm. I thought it was so old-fashioned at the time, but like a lot of things, I've found myself going back to the basics. I decided to give Grandma's advice a try and be really kind to myself in the days leading up to my cycle. It worked! I found my migraines would be less intense and cover fewer days. Being gentle meant everything from a warm bath or massage to an easy walk and yes – even a

small

bowl of ice cream. 

Cut the stress, then cut again. The old saying says to measure twice and cut once. I think it's the opposite for stress. I measure once (paying attention to my body and mind) and cut twice! I know stress is a migraine trigger for me and the hormone changes during my period, so I'll do all I can to fight back. On a particularly stressful workday, I might reschedule a meeting or two. During PMS migraine moments (or even before), I might clear the entire day. I even avoid certain people before and during my period because I know their style of communication tends to flare my emotions. I'll opt for comedies over true-life crime shows and fun household projects over something intense like doing my taxes. 
Fuel with premium. My car is not a luxury vehicle, so it does just fine with unleaded gas. However, I like to consider my body top-of-the-line and it needs fuel that is the highest quality. It might have felt great to inhale an extra-large bowl of chocolate ice cream or ranch chips in the days leading up to my period, but it sure didn't make me feel good when the deed was done. I've found some ways to get my chocolate or salt cravings addressed and still feel good. I've traded the gas station candy bar for some almonds covered in dark chocolate. If I need salt – a handful of nuts does the trick. I'm constantly on the path to finding healthy, yet yummy recipes to make it through my period and life in general. 
Soothe with supplements. I am now officially a believer in a little magnesium at night to help my migraines. I mix a little powder in my water nightly, and I make sure this is part of my regimen just before and during my cycle. I don't know all the ways that it works, but I've read that many people are magnesium deficient. I think I'm one of them! It also provides a calming effect, helps me sleep better, and gives me a little chill when maybe I want to snap someone's head off and blame PMS! 
For years, I dreaded my periods in the typical ways but also because they included migraines. I now see both as a sign to extend a little grace – both to myself and others. Until my period makes its final debut, I'll relish the fact that at least I don't get cramps! 
Tap into a community of fellow migraineurs on Facebook. Learn, share, connect in our Migraine Support Community.
Photo Credit: PixelsEffect / E+ via Getty Images
Tell us what you think of this post?
Important: The opinions expressed in WebMD Blogs are solely those of the User, who may or may not have medical or scientific training. These opinions do not represent the opinions of WebMD. Blogs are not reviewed by a WebMD physician or any member of the WebMD editorial staff for accuracy, balance, objectivity, or any other reason except for compliance with our Terms and Conditions. Some of these opinions may contain information about treatments or uses of drug products that have not been approved by the U.S. Food and Drug Administration. WebMD does not endorse any specific product, service or treatment.
Do not consider WebMD Blogs as medical advice. Never delay or disregard seeking professional medical advice from your doctor or other qualified healthcare provider because of something you have read on WebMD. You should always speak with your doctor before you start, stop, or change any prescribed part of your care plan or treatment. WebMD understands that reading individual, real-life experiences can be a helpful resource, but it is never a substitute for professional medical advice, diagnosis, or treatment from a qualified health care provider. If you think you may have a medical emergency, call your doctor or dial 911 immediately.