How Family Helps With Migraine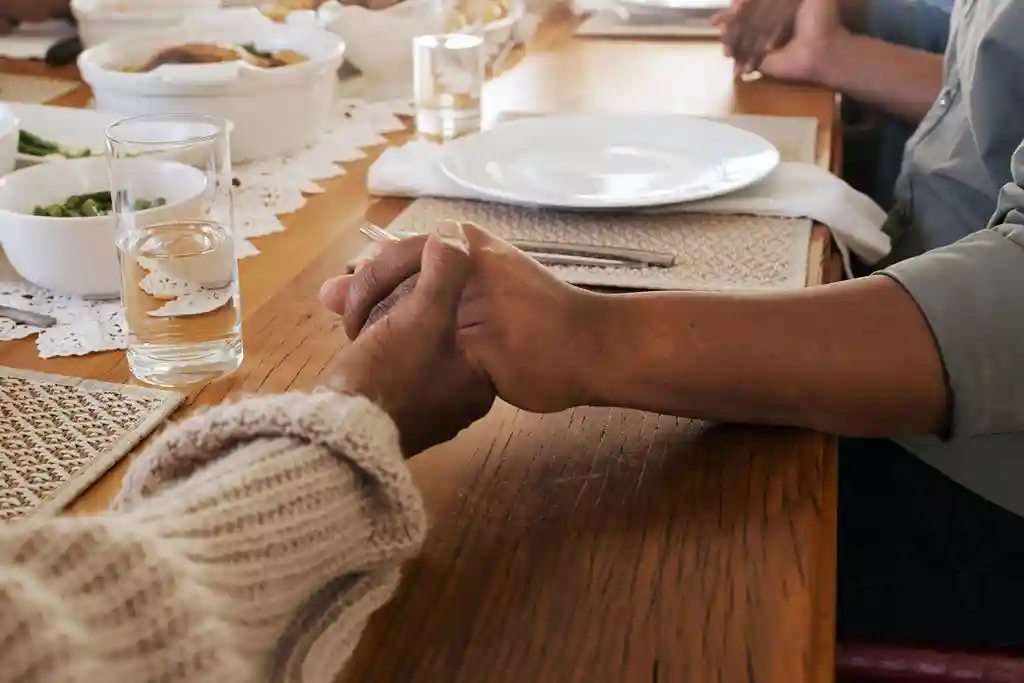 Migraine episode recovery looks different depending on the severity of the attack. In the best-case scenario, I catch the symptoms early on, take a prescription tablet, and go about my day. Within about an hour or so, I'm left feeling nothing more than a little tiredness.
When the migraine episode has progressed beyond the earliest recognizable symptoms, recovery requires more effort and more help. At times, I must retreat to a quiet, dark space to lie down. My body needs to focus more energy on healing while the rest of my life waits on a shelf.
Aside from diverting the lights and sounds of activity away from me, there's little my family can do to help speed up recovery from a migraine. It's not like being in bed sick with the flu. Bringing me an extra blanket or a bowl of chicken noodle soup isn't part of the recovery process. Despite the solo nature of a migraine attack, my migraine illness does affect the people around me. It's in the way my migraine affects others that those people can be supportive of me.
Understanding Intention
My family doesn't blame me for my illness. They understand I don't choose to miss a family gathering. They know it's not my intention to cause us to cancel plans with friends. They get that it's not my fault we are restricted to indoor events protected from harmful secondhand smoke.
Family members may not know the pain I feel, but they do believe it is real. The empathy family brings to the table is powerful in making me feel less alone during moments of required isolation. Knowing they're on the other side of the closed door is more important than they think.
Advocating for Me
I lean on my husband more than anyone else in my family. I'm not sure he fully understood what would be required of him when he agreed to the "in sickness and health" part of our vows. He has stepped up to the challenge without hesitation.
He and I have learned the best way to keep migraine out of our plans is through trigger avoidance. My husband has chosen to be a proactive assistant in my migraine management plan. He knows avoiding triggers means thinking about my illness even when migraine is lying dormant inside my brain.
He stands up for me against cigarette smokers and explains to scented oil users why I can't enter their homes. He drives a different route to avoid the flashing of sunlight through winter barren trees lining certain streets. He supports my need to eat within the window of time dictated by my illness even when it's an inconvenience to him. 
The certainty of an advocate I can count on is beyond valuable.
Wait for Me
One of the most thoughtful things a family member can do is to wait for me. I'll be back as soon as I can get there. I'm doing everything I can to prevent migraine disease from impacting my life and yours.
I appreciate your patience, and I'm thankful for you not adding the burden of guilt on top of my pain. We all have our crosses to bear; this is mine. My solitary healing in silent darkness behind a closed door is made easier by knowing you're waiting for me. 
Thank you for your love and support.
Tap into a community of fellow migraineurs on Facebook. Learn, share, connect in our Migraine Support Community.
Photo Credit: shapecharge / E+ via Getty Images
Tell us what you think of this post?
Important: The opinions expressed in WebMD Blogs are solely those of the User, who may or may not have medical or scientific training. These opinions do not represent the opinions of WebMD. Blogs are not reviewed by a WebMD physician or any member of the WebMD editorial staff for accuracy, balance, objectivity, or any other reason except for compliance with our Terms and Conditions. Some of these opinions may contain information about treatments or uses of drug products that have not been approved by the U.S. Food and Drug Administration. WebMD does not endorse any specific product, service or treatment.
Do not consider WebMD Blogs as medical advice. Never delay or disregard seeking professional medical advice from your doctor or other qualified healthcare provider because of something you have read on WebMD. You should always speak with your doctor before you start, stop, or change any prescribed part of your care plan or treatment. WebMD understands that reading individual, real-life experiences can be a helpful resource, but it is never a substitute for professional medical advice, diagnosis, or treatment from a qualified health care provider. If you think you may have a medical emergency, call your doctor or dial 911 immediately.