Me, My Mom, and Our Migraines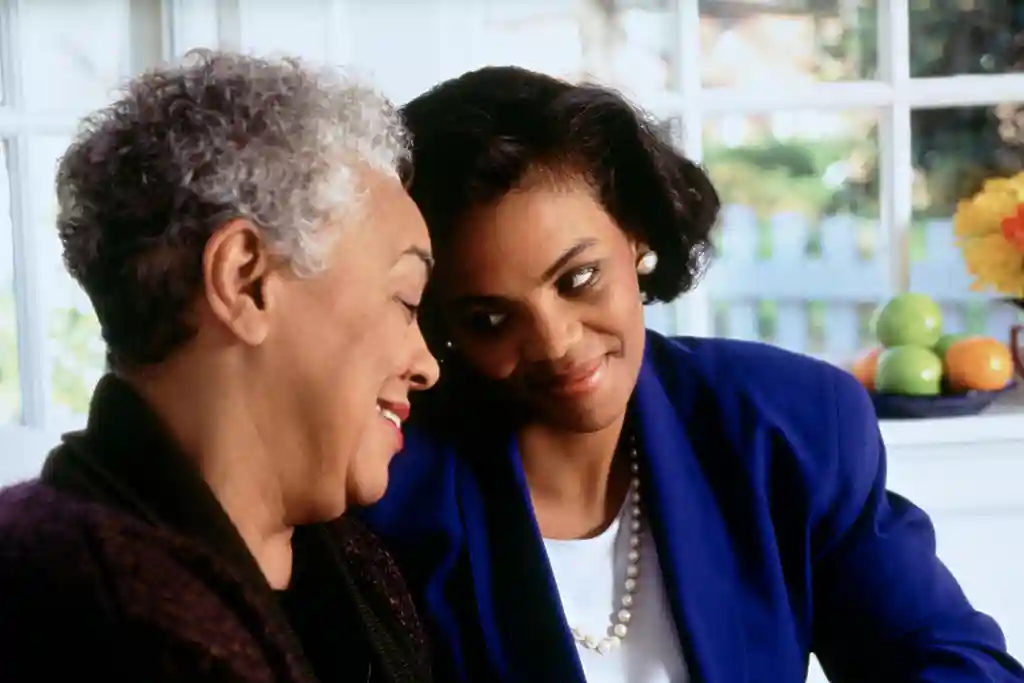 I'm told I look like my mom, but I act like my dad. Despite having different personalities, my mom and I really do have a lot in common. We both like looking at wallpaper samples and redesigning rooms in our heads. We like sharing recipes – hers the tried-and-true ones that have stood the test of time, while I like to share a spin on classic cuisine. We're both obsessed with perfumes, love a good purse, and love a good cup of coffee while getting ready for church. 
However, we have more in common than those traditional mommy/daughter topics. We both have spent the majority of our lives battling migraines. For a time, I thought it was "our thing" and saw it as a badge of honor. But I realized I never really talked about it with my mom other than sharing brief interactions about remedies or just a notice of one on the way. I tried to cover for her when I was young and she had a migraine, and she has been there every time I told her about my own. But I realized I had never really, really talked to my mom about what migraines were like for her growing up. I was curious about her life versus mine with this often debilitating condition. 
Here's a little of what I learned when I sat down to ask my mom about her life with migraines.
Do you remember when you started having migraines?
I have had migraines for as long as I can remember – probably around age 11 or 12. We didn't know the term "migraine," but I knew I had bad headaches that started around the time I was in junior high school. 
What were they like? 
It felt like my eyes wanted to keep closing. It was like a pain that you just wanted to sleep off, so you weren't aware of it. It was a throbbing pain. I used to get really nauseated when I was younger, and sometimes I would vomit. All I ever wanted to do was go to sleep and make it go away. 
What was it like to have a migraine in school back then? 
When I was going to school, people didn't really share as much about headaches. All you knew was it was uncomfortable. You felt bad. You didn't tell the teacher because you wouldn't get out of class. You didn't want your parents to have to leave work to come pick you up. We had a school nurse, but I think they were around if kids got hurt on the playground. Maybe if you passed out from a headache, the nurse would help. Other than that, you were on your own. Back in those days, you didn't take notes to school or bring medicine with you. I was in the band, and when it was time for practice – if I had a headache, I would just push through. You didn't complain. 
What about family support? 
It was about the same at home as it was at school. No one said the word "migraine." Everyone just called them bad headaches. I remember coming inside to lie down for a minute while the rest of my siblings played outside. I would normally find a quiet, dark room to lie down and let it pass. 
What did folks take for migraines back then?
You took Bayer aspirin or BC powder inside of some Coca-Cola. We didn't know at the time that may not have been the best option! You used half the packet based on your age. We did things that worked.
As you got older, what was the hardest thing about having migraines? As a wife and mom? 
Keeping on schedule. Even with a migraine, I had to make sure you all got to school on time, and I took care of the house. Because your dad traveled for his job, I had most of the responsibilities at home. There have been times I told you all I would go lay down and I'd be up in a minute. If it got so bad, I would throw up and sometimes I would feel better. You eat a little something and after a while, the migraine would calm down. I remember them being really bad around my period.
Who was more helpful, me or my brother? 
Ha! Both of you. You didn't really understand what was going on at the time, and I never really asked for anything. I figured it was my "adult thing" to handle. You two did a good job staying quiet when I had my migraines. You were good kids!
Do you remember when I started having migraines? What did you think? 
Sometimes the school would call and say you had a headache, and I would come to get you. This probably started around the fifth grade. As you got older, you would start going to the doctor and they would say they were migraines when you were a teen. I got a note from your doctor for you to take to school that if you felt a migraine episode coming on, you could take some medicine they kept in the office for you and sit in a dark, quiet room for a while. I remember you needing to do this from time to time. I knew migraine ran in the family, so I wasn't surprised when you started having them. I was hoping they weren't as severe as they had been for some family members. I don't know if you remember that your aunt would have to go to the hospital often, sometimes in the ambulance. After living through them myself, I knew there were some things to keep them at bay – what you eat, catching them early. When I grew up, I felt alone with my migraines. I was glad you would grow up with more resources and information about triggers. 
Do you remember what helped me when I was younger? 
Sitting in a dark room seemed to help you the most, and taking some time to yourself. I would encourage you to go to sleep and rest when you had headaches. I never wanted you to feel like you had to finish chores or anything in those moments. I wanted you to know what to eat and not to eat. I didn't want you to let stress get to you. I wanted you to stop doing what you were doing and get some rest!
How have migraines changed you? Have they made you stronger? 
They've made me realize that I can't get through without God. I've prayed when I thought my head would explode. My migraines have gotten so bad, but I've learned that you get through it. I don't wish this pain on anyone. I've also learned a lot about what to do to avoid my triggers. If you know your triggers and still do them, then you can be a sucker for punishment. If they're bad enough, you'll go out of your way to avoid them. I don't know how strong it makes you, but it does help you become more knowledgeable about your body. 
Tap into a community of fellow migraineurs on Facebook. Learn, share, connect in our Migraine Support Community.
Photo Credit: Chuck Savage / The Image Bank via Getty Images
Tell us what you think of this post?
Important: The opinions expressed in WebMD Blogs are solely those of the User, who may or may not have medical or scientific training. These opinions do not represent the opinions of WebMD. Blogs are not reviewed by a WebMD physician or any member of the WebMD editorial staff for accuracy, balance, objectivity, or any other reason except for compliance with our Terms and Conditions. Some of these opinions may contain information about treatments or uses of drug products that have not been approved by the U.S. Food and Drug Administration. WebMD does not endorse any specific product, service or treatment.
Do not consider WebMD Blogs as medical advice. Never delay or disregard seeking professional medical advice from your doctor or other qualified healthcare provider because of something you have read on WebMD. You should always speak with your doctor before you start, stop, or change any prescribed part of your care plan or treatment. WebMD understands that reading individual, real-life experiences can be a helpful resource, but it is never a substitute for professional medical advice, diagnosis, or treatment from a qualified health care provider. If you think you may have a medical emergency, call your doctor or dial 911 immediately.