Having Hard Conversations With Your Children When You Have Multiple Myeloma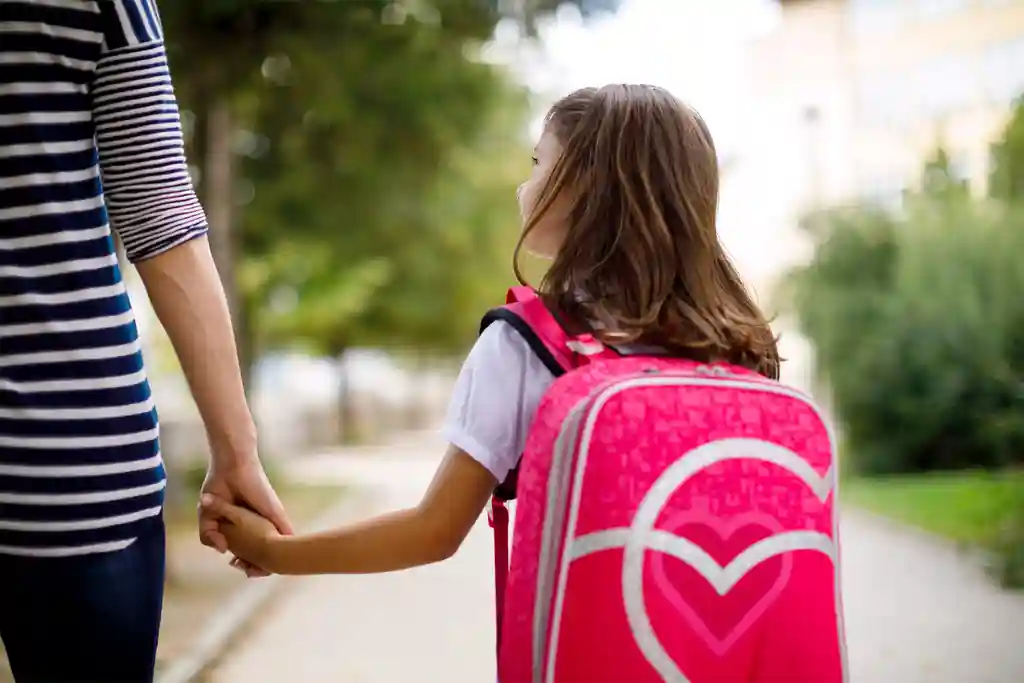 It is a challenge to be a parent with cancer, especially multiple myeloma. The trip can be especially difficult because this disease can and often is treated over long periods of time.
Twenty-four years ago, when I was given 2 to 3 years to live with multiple myeloma, I had a 5-year-old and a 3-year-old. During this time, my husband and I wrestled over how best to handle this situation with our two kids. Should we tell them their mommy has cancer? Do we use the word "cancer"? How do we explain that Mommy is sick and has to go to the doctor or hospital, but Mommy looks fine?
We anticipated the kids would have questions, too. Why does the nurse have to come over and put needles in my mommy? Why is Mommy's hair falling out, and why is she wearing hats, scarves, and wigs all the time? Why are we going to Grandma's and Grandpa's again? Why do we see our mom crying? Why are people being so nice to us, bringing us gifts, and taking us fun places?
It is unfair for a small child to have to ask these questions, but they do. I tried not to cry or be sad around them. My son was only 3 after diagnosis, and he thought that it was cool to see my bald head, so much so that he would rub my head for long periods of time. He loved that friends came over a lot (usually with a gift in their hands). Our daughter was only 2 years older, but at 5, she seemed to have some understanding of what was going on. She struggled to see me hurting and sad, and, in some ways, those strong emotions we were all feeling still affect her and how we discuss my illness with her today. 
Since our kids are grown now, people assume that my husband and I have successfully navigated this journey. We aren't sure if that is true or not, but we still get asked about the best way to handle it. Do we keep the kids out of everything? Do we involve them in everything? Or is there something in between? We realized finding that middle ground in this situation is beneficial for everyone. How do we make it safe for them? They don't need to know the ins and outs of what cancer is at 5 and 3 years old. Little children understand sickness in the short term. To them, they always get better.
During my time as a third-grade teacher, I learned that most kids that age have someone in their life who has died from cancer. They all have varying degrees of understanding of death. So, what should they know in order for them to navigate through this tough time without too much damage to their delicate spirits? Or do we tell them all the grisly details at the risk of scaring or scarring them?
All kids are different. All have different levels of maturity and understanding. I think the answer to how to help your kids through this is to know your kids. Know what they understand about death. Know their response to hard emotional things. Also, consider why you are sharing certain information with them. Is it to help you or help them? When our kids were little, they knew that sometimes I was sick, and it made my hair fall out. If they had questions, we would tell them the best we could about cancer and how it affected the body without getting too complex or too deep into a discussion about death. Not that it is not important to speak to your children about death, but at this point in my journey, they did not need to discuss it in detail with us.
When our kids were teenagers, we would get home from our 6th-month checkups and explain to them that I was still cancer-free. When occasionally there would be something concerning about the results, we would explain it to them at a level they could understand and were mature enough to handle. We felt it was important to talk with them so they would not try to explain things away in their own immature understanding, and so they would not feel uncomfortable talking to us and go and talk to others who may not know everything. It can be good for kids to talk to others as long as those others are fully informed and trustworthy. It was important for us that our kids knew that their mom had cancer and what that meant, so they would not hear it from other people first.
This is what seemed to work for us. No matter what, there will be pain. Every child is different, every parent is different, every family is different, every circumstance is different, every disease is different, and every treatment plan is different. There is no simple formula that will work for everyone. We tried our best, and we have just encouraged others to love their kids and do what they think is best for them.
Photo Credit: damircudic / E+ via Getty Images
Tell us what you think of this post?
Important: The opinions expressed in WebMD Blogs are solely those of the User, who may or may not have medical or scientific training. These opinions do not represent the opinions of WebMD. Blogs are not reviewed by a WebMD physician or any member of the WebMD editorial staff for accuracy, balance, objectivity, or any other reason except for compliance with our Terms and Conditions. Some of these opinions may contain information about treatments or uses of drug products that have not been approved by the U.S. Food and Drug Administration. WebMD does not endorse any specific product, service or treatment.
Do not consider WebMD Blogs as medical advice. Never delay or disregard seeking professional medical advice from your doctor or other qualified healthcare provider because of something you have read on WebMD. You should always speak with your doctor before you start, stop, or change any prescribed part of your care plan or treatment. WebMD understands that reading individual, real-life experiences can be a helpful resource, but it is never a substitute for professional medical advice, diagnosis, or treatment from a qualified health care provider. If you think you may have a medical emergency, call your doctor or dial 911 immediately.