Connecting With Other Patients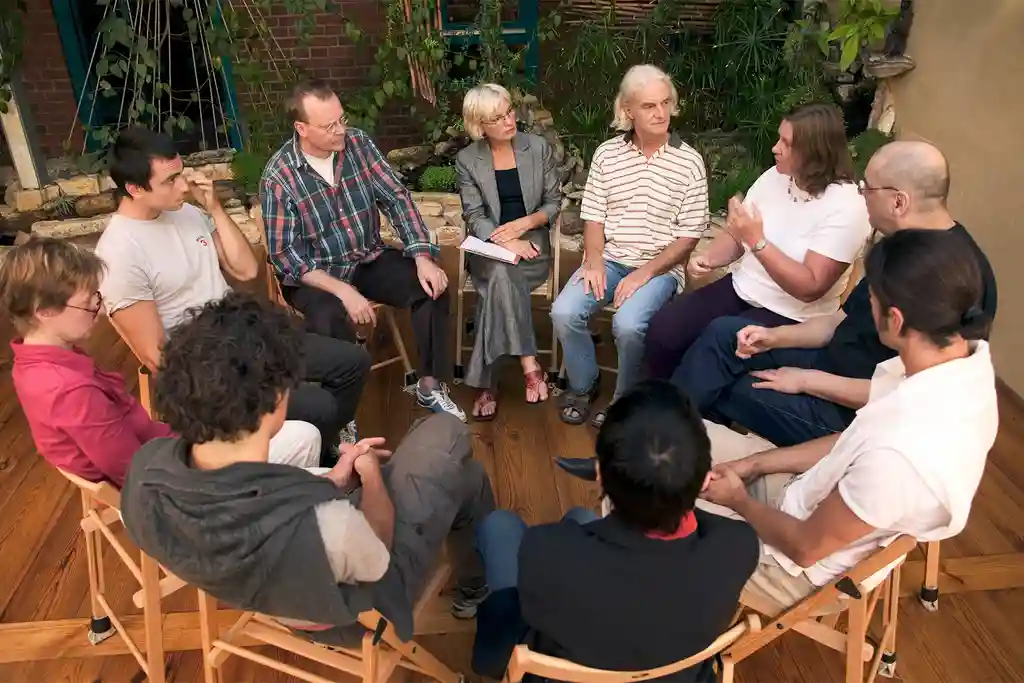 Multiple sclerosis can be a lonely road. Every case is different, so our friends, our family, even our doctors do not really know what we're going through. That is why other people with MS can make our lives better. Someone gets us; we're not alone.
When I was diagnosed in the 1980s, the first MS drugs had not yet been released. All the neurologist could tell me was, "You've got MS. Take care of yourself." The one practical thing he told me was, "Tie your shoes." A good tip, but it left a lot of questions unanswered.
I didn't know what to do or what would happen to me. There were no Web pages like the WebMD MS community. The World Wide Web hadn't been invented yet. Who could I talk to?
By then, my major relapse had ended. It left me with bladder and coordination problems and some fatigue. I would get tired of trying to explain to family what it felt like. I didn't know from day to day what I would be able to do and what I couldn't. I really needed somebody who understood.
My first answer was to seek out an MS support group. My neuro didn't know about them, neither did his nurse. I called several hospitals and the National MS Society and finally found one.
I remember the first meeting I went to at a local hospital. It was so encouraging to see people who had been living with MS for decades and were still walking and talking fairly normally. And even more so to meet people in wheelchairs and walkers who were still having good lives and doing interesting things. As I remember, there were about 12 of us in the room, including some spouses.
Everyone was welcoming and wanted to hear my story. People shared the problems and successes they were having. I exchanged phone numbers with a couple of them. It was so reassuring to have that connection.
After a year or so, I stopped going to monthly group. My MS was progressing, but very slowly – no more relapses -- and wasn't so much a part of my life. I would go to group when something changed in my life, and as I became more disabled, I started taking a more active role in the group.
Eventually I became the group facilitator and kept that role for about five years. Three of my closest friends came from the group, and though one has passed and COVID has made visiting the others much harder, I still value their friendship.
Problems With Support Groups
In-person support groups can be hard to find, as they were for me. The National MS Society keeps a list of support groups, although in my experience, it's not always up to date. Your neurologist office may know of a group in your town.
Support groups aren't for everyone. Some people get nervous in social situations; some people don't want to talk about themselves or their illness. We might not have much in common with others in the group. We don't necessarily want to be friends with someone just because they share our diagnosis.
People who speak different languages or who have different sexualities or presentations might feel uncomfortable in groups or we might not be interested in the topics being discussed.
Other Ways to Connect
Fortunately, there are 21st Century ways to connect with other MS people, in groups or one-to-one. MS groups exist on dozens of platforms such as Facebook or the MS Foundation.
Most users just comment on posts or occasionally post what's happening with them, maybe ask for suggestions or emotional support. These connections can be valuable. I still learn things when I scroll through a support page like WebMD's Multiple Sclerosis Community.
People can make friends through MS web pages. They may message each other off the group, and if they live near each other, sometimes meet and support each other in-person, by phone or some kind of platform. Some groups set up video chats for members who want to see each other.
Online groups might feel safer for people who get anxious in social situations. You can always turn off your camera or shut down your computer. The feeling of safety might be especially important in COVID time. You won't catch a virus online, but such groups do lack the personal connection of actually meeting people.
How else can we meet others who share our situation? If you are a member of other groups, like a church, a union, or a neighborhood association, somebody may know someone you could meet. There may be others who have MS in the group. Again, it would have to be somebody you like, not just someone who happens to have MS.
I'm so glad online groups exist, because when I was diagnosed, most people went through their MS lives alone. That's not the case anymore, but it's still up to you to seek out others with MS and say hello. Most of us will probably connect online, but however you do it, you will likely find it improves your life.
To connect with other people living with multiple sclerosis join our MS Facebook Support Group.
Photo Credit: Manchan / Photodisc via Getty Images
Tell us what you think of this post?
Important: The opinions expressed in WebMD Blogs are solely those of the User, who may or may not have medical or scientific training. These opinions do not represent the opinions of WebMD. Blogs are not reviewed by a WebMD physician or any member of the WebMD editorial staff for accuracy, balance, objectivity, or any other reason except for compliance with our Terms and Conditions. Some of these opinions may contain information about treatments or uses of drug products that have not been approved by the U.S. Food and Drug Administration. WebMD does not endorse any specific product, service or treatment.
Do not consider WebMD Blogs as medical advice. Never delay or disregard seeking professional medical advice from your doctor or other qualified healthcare provider because of something you have read on WebMD. You should always speak with your doctor before you start, stop, or change any prescribed part of your care plan or treatment. WebMD understands that reading individual, real-life experiences can be a helpful resource, but it is never a substitute for professional medical advice, diagnosis, or treatment from a qualified health care provider. If you think you may have a medical emergency, call your doctor or dial 911 immediately.