The Best Diet for MS: Is There Such a Thing?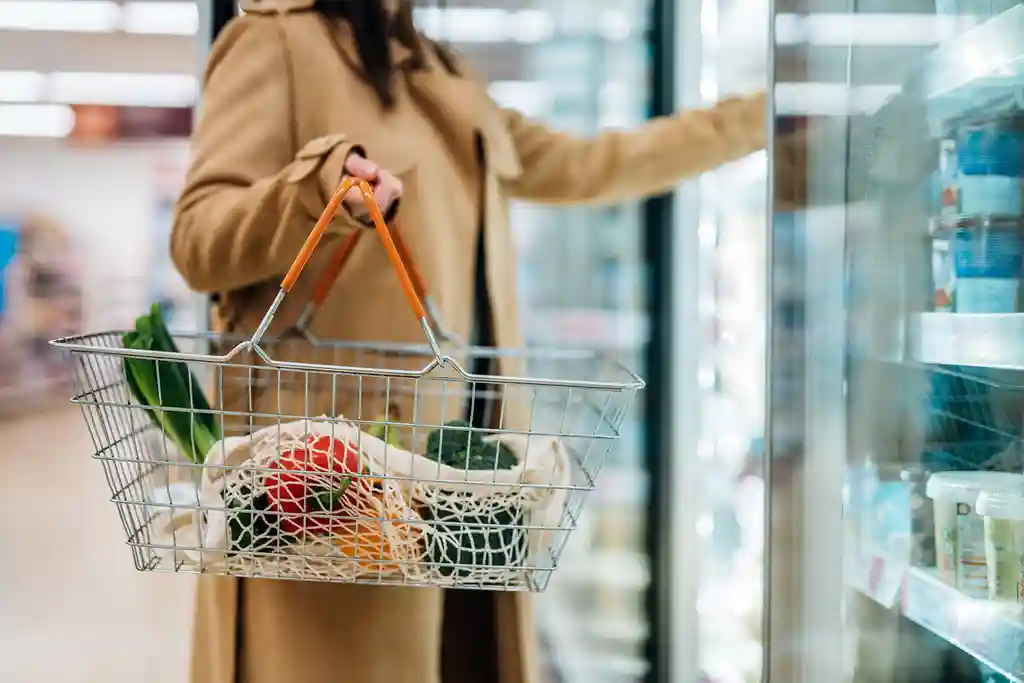 Food is medicine. Therefore, a balanced nutrition has the most impact on our overall health. Many chronic illnesses can be overcome and even prevented by changing the way we eat. Our eating habits can help determine the direction our health could take and our longevity.
Our proneness to develop a disease due to genetic inheritance isn't always a definite yes. We can activate or not those genes by selecting wisely what we put in our bodies.
The correlation between nutrition and multiple sclerosis is undeniable.  Much of our immune system lives in our gut microbiome. It's crucial that our intake of foods is nutritious and balanced to keep things under control.
Eating unhealthy foods high in saturated fats increases your risk of cardiovascular disease and obesity, which can worsen MS symptoms due to high inflammation levels. Many people that live with MS have reported feeling better, having fewer flare-ups and less disability once adopting a healthy lifestyle that includes a healthy diet and an exercise plan.
In my experience, salt, sugar, and fat are my worst enemies. I can feel in my tongue the taste of added salt and preservatives. Immediately my body rejects it, and I can't eat it. I was left with hypersensitivity after my first MS attack, not only on my skin, but also in my mouth. And now I'm like a walking "toxins detector" on duty.
As soon as I eat any of those three food components, I feel uncomfortable. If I eat something salty, my limbs feel stiff and heavy. If I eat sweets, I get pins and needles and tingling. If I eat fat, I feel fatigued and restless. I can't win!
When I was diagnosed with MS, my diet was very clean. I wouldn't eat anything fried; I ate lots of brightly colored vegetables, leafy greens, salmon, and poultry. I incorporated some concepts of the Wahls protocol into my diet. I took the most important foods of this diet and created my own smoothies with them, so that I made sure I consumed all the servings required daily in one shot.
Exercise was a constant, and my weight was under control. I was feeling really good and energetic. I could walk without using any walking aids, and I thought: "I got this!" But after developing bursitis on my right knee, I was forced to be more sedentary for 6 months and I let myself go. Exercise as I knew it went out the window. I gained some weight and my endurance in the kitchen department decreased. Those times of endless cooking marathons were over.
This life event set the course of my current physical deterioration. It's been so difficult to get back to that same good place again. A couple of flare-ups after and switching treatments, gave MS the green light to take its course with not much resistance from my part and won a few battles. But I'm not giving up yet. I'm a work in progress.
Although there's no such a thing as the "best diet for multiple sclerosis," most MS experts agree that incorporating a healthy diet to our care plan can help us manage our symptoms and decrease the risk for MS-related disability associated with more frequent flare ups and disease activity.
These are popular diets that have been studied in people with MS:
Mediterranean Diet. This primarily plant-based diet promotes the daily intake of fruits and vegetables, whole grains, healthy fats like olive oil, nuts, and seeds. You can eat fish twice a week and red meats few times a month. Eggs, poultry and dairy are allowed in small portions.
Ketogenic Diet. This diet focuses on burning fats instead of carbohydrates to produce energy. The goal is to enter a metabolic state known as ketosis by replacing carbs with healthy fats. Your food intake should be 75% fat, 20% protein, and 5% carbohydrates. Seafood, eggs, meat, nuts, cheese vegetables, and of course, natural fats, are part of the Keto diet.
Intermittent fasting. Your body uses its stored energy when you abstain from eating food for long periods of time. Its most common outcome is weight loss.
Paleolithic Diet or Wahls Protocol. Daily consumption of lots of colorful vegetables and fruits, grass-fed meat, leafy green vegetables, and vegetables rich in sulfur. Gluten-free foods and non-dairy products are included in this protocol, as well as the intake of vitamin supplements.
McDougall Diet. This is a low-fat, plant-based vegan diet concentrating in starches. Potatoes, wholes grain products, fruits, vegetables, and non-dairy products are allowed in this diet program.
Swank Diet. Eating more fish without limit on the portion size and eliminating saturated fats is the basic principle of this diet. Processed foods, oils, dairy, and red meat are prohibited. Vegetables, poultry, pasta, eggs, nuts, seeds, and fruits can be consumed.
The OMS (Overcoming MS) diet is very popular among the MS community. It's a whole-food and plant-based diet that includes seafood. It was developed by a professor named George Jelinek based on his own experience with multiple sclerosis. His recommendations have been scientifically researched and are based in reducing saturated fats while increasing omega-3s. This complete program not only approaches a healthy diet, but also a healthy lifestyle.
Unsaturated fats are important components of myelin and the nervous system. You find them in nuts, plant oils, corn, avocado, and seeds. Omega-3s found in sardines, salmon, albacore tuna, just to mention a few, improve memory and mood. Antioxidants, found in brightly colored fruits and vegetables, protect the cells from the damage that oxidants can cause and their consequences, like cancer. Fiber and healthy carbs obtained from vegetables, beans, and whole grains are necessary and beneficial, too.
A balanced, healthy diet along with an exercise plan goes a long way when it comes to preventing, treating, and managing a chronic disease like MS. Small changes build into one big change. When you're deciding what to eat, remember: If you can't pronounce the ingredient, it's probably a chemical or modification and you probably shouldn't eat it.
To connect with other people living with multiple sclerosis join our MS Facebook Support Group.
Photo Credit: Oscar Wong / Moment via Getty Images
Tell us what you think of this post?
Important: The opinions expressed in WebMD Blogs are solely those of the User, who may or may not have medical or scientific training. These opinions do not represent the opinions of WebMD. Blogs are not reviewed by a WebMD physician or any member of the WebMD editorial staff for accuracy, balance, objectivity, or any other reason except for compliance with our Terms and Conditions. Some of these opinions may contain information about treatments or uses of drug products that have not been approved by the U.S. Food and Drug Administration. WebMD does not endorse any specific product, service or treatment.
Do not consider WebMD Blogs as medical advice. Never delay or disregard seeking professional medical advice from your doctor or other qualified healthcare provider because of something you have read on WebMD. You should always speak with your doctor before you start, stop, or change any prescribed part of your care plan or treatment. WebMD understands that reading individual, real-life experiences can be a helpful resource, but it is never a substitute for professional medical advice, diagnosis, or treatment from a qualified health care provider. If you think you may have a medical emergency, call your doctor or dial 911 immediately.