The Loneliness of Multiple Sclerosis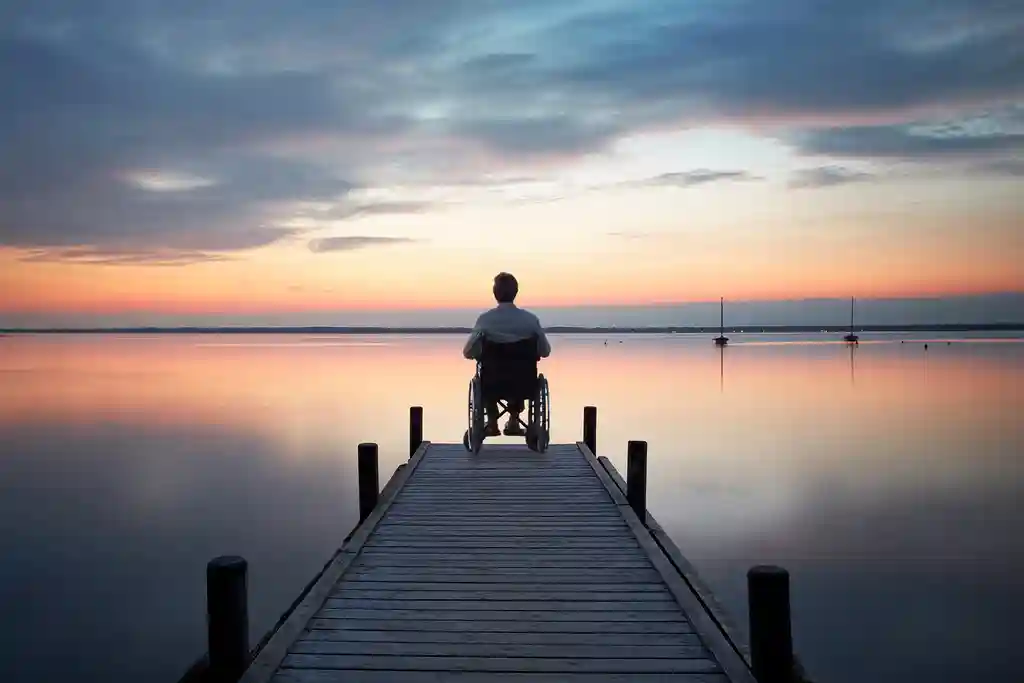 I'm a people person up to a point. I am OK with groups or with being by myself. But multiple sclerosis (MS) has meant being alone much more than before. MS tries to cut us off from people in so many ways, and we have to learn new ways to connect or find new people to connect with.
Loneliness in MS is so common that scientists have studied it many times. A British study found that 60% of people with MS said they feel lonely. Some American studies put the number at over 50%. Why so much loneliness? Here are some reasons.
Nobody understands. Every case of MS is different, and each case changes from day to day. It's so hard trying to explain what's happening to us. We may not understand it ourselves or may not have words for it. So we keep quiet and feel alone with it.
Other people in our lives may be mystified by MS, scared, or freaked out. They don't know what we want or need or what we can or cannot do. So they may back away. You may have been ghosted that way.
Even if they do want to stay friends, they might not know how. If we can no longer do what we used to do with them, what kind of relationship can they have? It might be up to us to figure out ways that work for us and them.
Disability and fatigue. Healthier friends might want to do things we're not comfortable with or able to do. They don't understand about good days and bad days, that some days we have to say no, but other days we're good to go. We have to remind them. But if there are too many bad days where the answer is no, they might give up. It's nobody's fault; we might just need different friends.
Stopping work. For most people, work is a major place for social connection. Most people with MS have to change their work or stop working completely, which can shrink our world.
I was a father, and I was a nurse. Both roles kept me involved with other people. Now the kids are grown, and I became a writer, itself a solitary job. Writing is a good fit for MS, because I have no tight schedules or physical work, but no co-workers either. If you can find some job or volunteering that works for you, that may fill some of your social needs.
Losing confidence. People in support groups have told me they feel insecure with others as they become more disabled (and older). That sense of inadequacy makes some people isolate themselves, because it feels "safer" somehow. But isolation is not good for physical or mental health.
Poverty. Lack of money can keep us from getting out with people, if we can't pay for the things we used to do. One wife of a formerly well-off man with MS said, "Since his illness, we're living day to day on benefits and have lost pretty much all of our friends. Very few people have the patience to deal with us." Again, new lower-income friends might help.
Ways to Stay Social
Friends who have MS. So if healthy people can't understand, maybe we should hang out with other people who have MS. That's why I have always liked support groups – emotional support from people who understood and lots of social contact. I made friendships there that have lasted 30 years.
I had a girlfriend with MS named Josie I met in a support group we co-led. Mostly we talked on the phone for hours about things nobody without MS would have understood or cared about. Things like dealing with foot drop or muscle spasms or fatigue don't interest many people outside the MS community.
In 2020, COVID sort of shut down in-person groups. Online communities like WebMD's have taken their place … to a degree. In my experience, though, one can have a lot of online friends and still be lonely in real life.
The sad thing about having friends with MS is that disability may take them from you. One of my best friends in the world is in a nursing home now; another has just died there. Josie moved to assisted living a couple of hours away. Sometimes, I go visit and we take our scooters to the local shopping area and get some food.
● Doing things together. Close friends and family may come by just to talk, but most people want to do something, like go to a restaurant or a museum or a mall or a park. It can be boring, old people kind of things, but something. But if all we can do is talk and listen, that might be enough for some friends.
In San Francisco, we have outdoor concerts and street fairs. I have a few people I can call to go with me, but if I can't find anyone, I'll sometimes go alone. I might meet somebody there.
I can go to meetings for some cause or community concern and sometimes meet people there. I love to go where people are and connect with them over some issue that's happening. But it's also nice to go out alone to appreciate the beauty of nature. There's a lake not far from my apartment where all kinds of birds come. I sometimes go by myself for the quiet time, but usually I want someone to go with me.
● Talking on the phone. It's better than not connecting at all. To me, seeing people is not so important, but feeling connected is. That's why I call and write or chat on the internet if I can't visit. Sometimes I am just too tired, or it seems too tough to get out. Like on hot days, I'm probably not going to go out and see anyone. Even on good days, socializing – listening, talking, paying attention to several people at once – can be exhausting with MS.
● Family. Family is a huge support against loneliness. I have been married to my partner Aisha for 44 years, so I rarely go through a day completely alone. I notice that when she goes away, I'm fine for about 3 weeks, then I start to feel lonely. At times, I have wanted to live alone, but now I'm glad Aisha stayed. I know single people with MS, and some seem to be fine with it, while others seem to suffer from isolation.
My two adult sons mostly connect by phone. I talk to each of them once a week, although I see them more like once a month. But my granddaughter lives in an apartment that's not accessible, so we have to make special arrangements to visit, which happens about once every 2 months.
It's probably not a good idea to move far away from family if you have a chronic illness, if you can stand them, of course. You might need them, and they will most likely continue to come see you. I feel for the thousands of people with MS who don't have that support and can end up feeling totally left out of society.
If you have a family, learn to talk about and share MS with them. Remember, they don't know what you're going through, and you don't know what it's like for them. Keep talking to each other, and maybe get professional help once in a while.
Remember: Being alone isn't the same as being lonely. If you enjoy doing things by yourself, be glad you enjoy your own company. Learning to be comfortable on our own is a great gift that will serve us well as long as we live, maybe longer.
To connect with other people living with multiple sclerosis join our MS Facebook Support Group.
Photo Credit: RelaxFoto.de / E+ via Getty Images
Tell us what you think of this post?
Important: The opinions expressed in WebMD Blogs are solely those of the User, who may or may not have medical or scientific training. These opinions do not represent the opinions of WebMD. Blogs are not reviewed by a WebMD physician or any member of the WebMD editorial staff for accuracy, balance, objectivity, or any other reason except for compliance with our Terms and Conditions. Some of these opinions may contain information about treatments or uses of drug products that have not been approved by the U.S. Food and Drug Administration. WebMD does not endorse any specific product, service or treatment.
Do not consider WebMD Blogs as medical advice. Never delay or disregard seeking professional medical advice from your doctor or other qualified healthcare provider because of something you have read on WebMD. You should always speak with your doctor before you start, stop, or change any prescribed part of your care plan or treatment. WebMD understands that reading individual, real-life experiences can be a helpful resource, but it is never a substitute for professional medical advice, diagnosis, or treatment from a qualified health care provider. If you think you may have a medical emergency, call your doctor or dial 911 immediately.