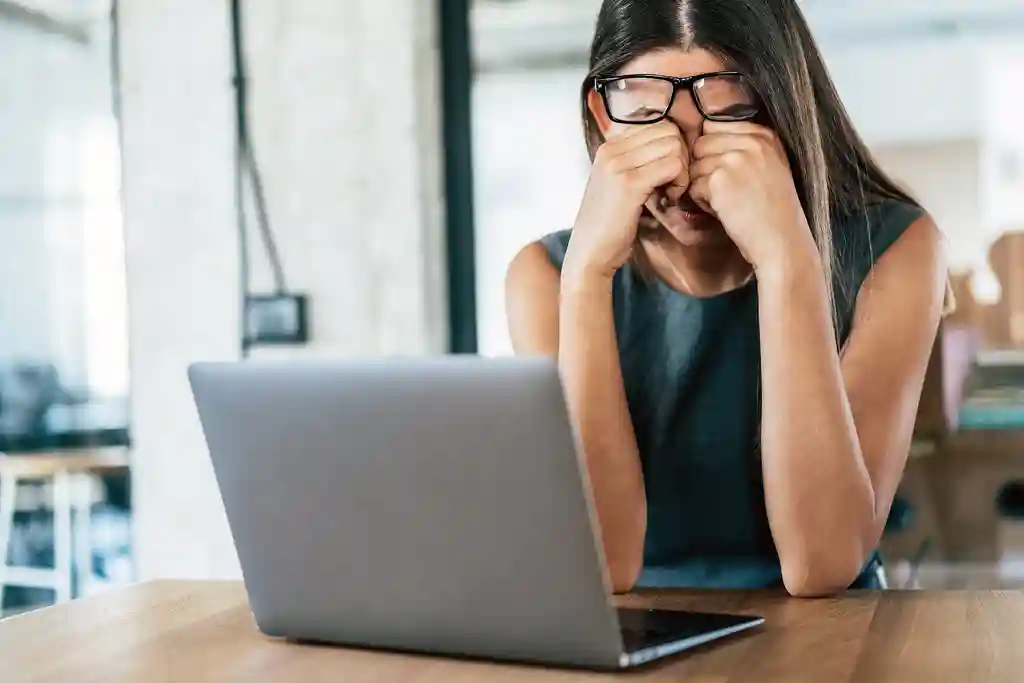 Like it isn't hard enough already to live with a chronic illness, but then having to prove that your symptoms are real because they just happen to be invisible, makes everything even more difficult for people living with multiple sclerosis.
There's an array of invisible symptoms we live with that can go by unnoticed. It could lead to misconceptions about the authenticity of them. They could be taken as made-up or false, making us feel unvalidated and misunderstood.
The majority of people have a perspective of disability as being only physical, like limping, using crutches, wheelchairs, braces, etc. Not many people think of the possibility of an invisible illness existence, unless they have somewhat been educated on the matter.
On a normal day, we could be working or running errands, or taking care of our chores and still have eye pain, pins and needles, burning skin, brain fog, dizziness, aphasia, facial pain, the MS hug, fatigue. Nobody can tell that these things are happening in the background, yet they are.
How do you explain to somebody that your eye is twitching, and when they look at you, they can't see it? Or that you feel that your skin is on fire, and when they look at you, you look just fine? Or that you're extremely tired and all you need is to go to bed, but you look so strong and healthy? Or that you have trouble finding the words to communicate, but you're still too young to have memory problems?
Only those of us who live with multiple sclerosis understand the raw reality of living with it. MS is ruthless. It's constantly on "attack mode" and it seems to enjoy it. The worst part of it is that according to recent findings reported by the NMSS (National Multiple Sclerosis Society), MS never goes on remission. What does that mean to us? That we're constantly having symptoms. I'm living proof of that.
Amid all, we go on with our lives like everything is okay. "Pretending to be fine" is the name of the game. It's just hard for us to have to explain ourselves all the time to people that would probably not understand. This is the perfect scenario that could lead to isolate ourselves, develop social anxiety, or even depression. 
Invisible symptoms are sometimes harder to deal with than physical symptoms. They can take a toll on our self-confidence and push us to hide them, minimize them, or what's worse, exaggerate them to make them believable. It's a constant battle in our heads.
Treating invisible symptoms is another struggle. Most of our invisible symptoms are of neuropathic origin. Neuropathic pain is caused by nerve damage, and therefore commonly used painkillers usually don't work. Also, abnormal sensations (dysesthesia) cause unexplainable pain like burning, prickling, sudden stabbing, crawling ants, wet or cold skin, distorted eye movement, and more.
Because of the origin of the pain, we end up becoming slaves of opioids and anti-seizure meds, that could have harmful side effects on the long run. Also, undesirable weigh gain is associated with the intake of this type of drugs. 
What has worked for me is to educate the people around me. Meaning that, I let them know of all the weird, bizarre things that are going on behind the scenes or that could potentially start in a particular situation, so they are aware of it, and they either anticipate my needs or let me be and have a moment, until my symptoms subside.
It's really not an easy task to foresee what could go wrong. As we know MS is very unpredictable. Our day can start perfectly fine until your body starts to send and receive the wrong signals or interpret outside stimulants the wrong way (sensory overload), causing things to go downhill from that point forward.
That's why dealing with invisible symptoms is so challenging. You never know what to expect. Every time I mention to someone the symptoms that I'm having at the moment, they always say: "I couldn't tell you're going through that right now". Yeah…I am.
We humans can adapt to pretty much anything. That includes pain. So, when you see us doing our thing, functioning, producing, and delivering please understand that there's probably several symptoms that we are dealing with, although you can't notice it. That doesn't mean that we are totally fine. Please be kind.
We carry this well, but it's still heavy. When you see us acting normal, know that we are pushing through, and trying to do our best. But we still need to take breaks in between tasks, walk away from certain situations, be by ourselves for a little while, and, if available, even take a nap.
As multiple sclerosis patients it's up to us to educate the people around us and let them know what we're really going through. They won't be able to help us if we keep it all to ourselves. Bottling up your feelings and fears won't take you far. Learn to keep an open communication with your family members, friends, and the people in your support network in general.
Ultimately, you're the one living with multiple sclerosis. You are the one who knows what it feels like. You are the expert. Then, enlighten others. Don't suffer in silence and expect people to understand you. This bumpy ride is so much easier with company. 
To connect with other people living with multiple sclerosis join our MS Facebook Support Group.
Photo Credit: filadendron / Getty Images
Tell us what you think of this post?
Important: The opinions expressed in WebMD Blogs are solely those of the User, who may or may not have medical or scientific training. These opinions do not represent the opinions of WebMD. Blogs are not reviewed by a WebMD physician or any member of the WebMD editorial staff for accuracy, balance, objectivity, or any other reason except for compliance with our Terms and Conditions. Some of these opinions may contain information about treatments or uses of drug products that have not been approved by the U.S. Food and Drug Administration. WebMD does not endorse any specific product, service or treatment.
Do not consider WebMD Blogs as medical advice. Never delay or disregard seeking professional medical advice from your doctor or other qualified healthcare provider because of something you have read on WebMD. You should always speak with your doctor before you start, stop, or change any prescribed part of your care plan or treatment. WebMD understands that reading individual, real-life experiences can be a helpful resource, but it is never a substitute for professional medical advice, diagnosis, or treatment from a qualified health care provider. If you think you may have a medical emergency, call your doctor or dial 911 immediately.