Stop Dropping Things: Improving Grips, Managing Shakes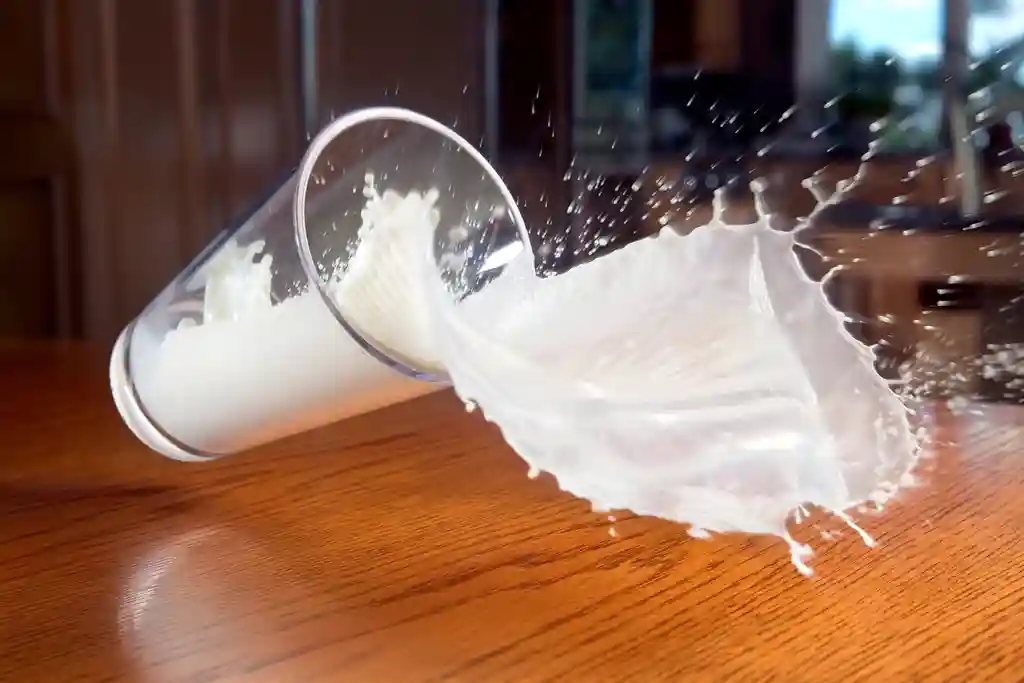 If dropping things was an Olympic sport, I'd be a medal contender for sure. I'll bet most of my top competitors would also be people with multiple sclerosis (MS). 
I'm not bragging. Things slip out of my hands or become too heavy to carry. I spill drinks and knock over containers. I put things where they aren't secure and soon slide off onto the floor or into my lap. The dropsies seem to be increasing with time and MS progression.
If the stuff I'm carrying isn't valuable, I guess dropping it isn't the worst thing in the world. But it can be frustrating, embarrassing, and messy. How might I hold on to things better and stop knocking them over? I talked to others on the WebMD Facebook MS community, asked a doctor of physical medicine and an occupational therapist (OT) for ideas, and this is what I learned.
My physical medicine doctor identified three main causes for dropping things. First is muscle weakness. I sometimes look at something and think, 'I can pick that up,' when I'm actually too weak. I forget that several muscle groups are not as strong as they used to be.
I find it helps me to take my time, lift a little bit to get a sense of how heavy the thing is. And just because I can pick something up doesn't mean I can carry it for long. I have a rule: Never use one hand when you can safely use two hands. It's also good to periodically squeeze what I'm holding to re-establish connection with it.
There are other tricks to increase strength. Don't reach way out to pick things up. The farther away from your body, the more strength you will need. The same applies to putting things down. Get really close to a table or desk before you try to put a cup down on it.
Sensory Impairment
My doctor said problems with sensation cause us to drop things. If you can't feel what you're carrying, you're likely to drop it. Sometimes I can feel something, say a small plate of food, but it slips away when I'm not concentrating on it. My doctor told me to "train your eyes to constantly look at what you're doing." 
If I watch what I'm working with, I will notice when things start to slip. I can move something to safety, adjust my grip, or put it down.
Coordination Problems
MS feels to me like a coordination disorder. I'm just so clumsy. I reach for something and knock over something else. I pour myself a glass of water and spill a third of it. Maybe it's more carelessness than bad coordination, but it definitely seems like both are involved.
Hand tremors are a coordination problem common for people with MS, and they cause a lot of drops. Be careful about carrying liquids; make sure containers aren't too full. See an OT for exercises; ask a doctor about a medication for tremors.
Balance
My doctor didn't mention it, but a lot of my spills come from a fourth factor, poor balance. I often try to carry dishes with silverware on top. Often, the forks and spoons slide off and hit the floor. It's so hard to keep a plate level! So be careful about piling things up or carrying too much. 
Balance sometimes fails even when I'm in a sitting position. I think it's best not to try to balance things unless we have to. Take one thing at a time. Hold on to things or find a firm flat surface to put them on. Keep things away from edges and slopes. 
Doing Stupid Things
I don't know how many times I've reached into my refrigerator to get something that's in the back, behind other food containers. I'll try to extricate what I want by moving it over or around whatever's in front of it, and one or both of them wind up on the floor. It would be so much safer to remove the things in front, put them safely on a counter, get what I want, and then put everything back. But that takes longer and keeps the refrigerator door open longer, so I often skip that step and pay for it with a drop.
Similarly, I might put a new pitcher of water on the table and push over a cup of juice that was already there. I need to get better at observing a situation and planning before I work with breakable or spillable things.
Factors That Make Drops Likely
I notice that I'm more likely to drop things when I'm tired. It gets worse when I'm warm, which means worse after meals or when I'm overdressed, and usually worse in the afternoon than mornings.
I drop things more when I'm stressed or distracted, like if I'm trying to multitask. If I take my attention off the object I'm working with, for any reason, a crash may follow. It helps me to rest during the day or simply to not pick things up when I'm not in good shape. Better to just leave whatever it is on the ground until I feel better. 
Adaptive Equipment
Sometimes things are too low or too high to safely grab by hand. For that, adaptive equipment can help. They're called grippers or reachers and can be bought online or at most hardware stores. We can buy glasses and silverware with thicker handles to make them easier to grip. We can use rolling carts to move things around instead of carrying them, and there are lots of other adaptive toys out there. 
My OT also gave me strengthening exercises for my hands and arms that might help, so I'm trying them. Dropping things might still be a problem, but like almost everything MS-related, I can manage it if I adapt and focus. 
10 Ways to Prevent Drops
Get close to things before you pick them up or put them down. Don't reach too low, too high, or too far away.
Take your time. Get a sense of how heavy a thing is and how slippery before you pick it up.
Occasionally give the thing a squeeze to keep in touch with it.
Watch what you're doing. Keep an eye on your hands and the object you're working with. Don't multitask while carrying things.
Don't use one hand when you can safely use two. 
Check surfaces carefully before putting things down on them. Are they flat and is there enough open space for the thing you're carrying?
Don't try to maneuver objects over or around others. Move the obstructions out of the way, get the desired object, and put the rest back.
Avoid balancing too many things, such as a plate full of tableware. It's hard to keep things level.
Try not to do much with your hands when you're tired or warm. Rest and keep cool.
Consult with a neurologist or occupational therapist about exercises, medicines, and adaptive equipment that might help prevent drops.
To connect with other people living with multiple sclerosis, join our MS Facebook Support Group.
Photo Credit: Bryan Allen / The Image Bank via Getty Images
Tell us what you think of this post?
Important: The opinions expressed in WebMD Blogs are solely those of the User, who may or may not have medical or scientific training. These opinions do not represent the opinions of WebMD. Blogs are not reviewed by a WebMD physician or any member of the WebMD editorial staff for accuracy, balance, objectivity, or any other reason except for compliance with our Terms and Conditions. Some of these opinions may contain information about treatments or uses of drug products that have not been approved by the U.S. Food and Drug Administration. WebMD does not endorse any specific product, service or treatment.
Do not consider WebMD Blogs as medical advice. Never delay or disregard seeking professional medical advice from your doctor or other qualified healthcare provider because of something you have read on WebMD. You should always speak with your doctor before you start, stop, or change any prescribed part of your care plan or treatment. WebMD understands that reading individual, real-life experiences can be a helpful resource, but it is never a substitute for professional medical advice, diagnosis, or treatment from a qualified health care provider. If you think you may have a medical emergency, call your doctor or dial 911 immediately.