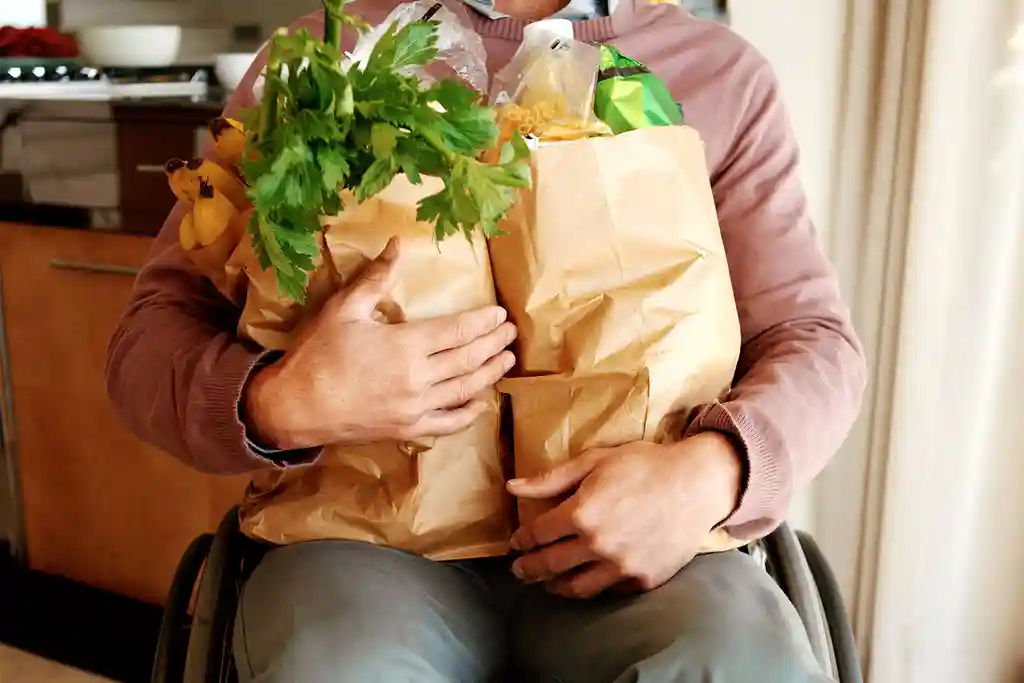 I want to feel useful. But is that a good approach to living with MS?
I learned as a child that being useful should be a high priority if one wants to be a good person. "Make yourself useful," some adult would say if I was hanging around asking for attention. "Clean your room or do your homework or something." 
From school and from the larger culture, I got the idea that being useless meant being bad. I heard that "Idle hands are the devil's playground," and "You have to earn your keep." I learned about the problems and needs in the world and felt a responsibility to help fix them. Even though my parents didn't really enforce the rule about being useful, I definitely learned its importance.
Then I developed multiple sclerosis (MS), and being useful became much harder. Over 30-plus years, I have been able to do fewer things and for shorter periods. If being useful means doing physical things, I'm not as useful as I was.  In fact, I'm often aware of my needs' making things harder for others.
To be honest, it's a bad feeling, one that many people in the WebMD MS Facebook community struggle with. "I used to keep a beautiful house and cook for my whole family," wrote one woman. "Now I just sit around all day. I feel so useless."
I'm pretty sure most people become less physically helpful as they age, but MS speeds up the slowdown. What does that loss mean for our own quality of life and the lives of our loved ones? Sometimes it means a lot, if a family depends on our earnings or our care. But more often, our families and communities find ways to work around us, and we may be more useful than we realize. 
Here is what I've been trying to straighten out for myself about useful. I hope some of it may be useful to you. 
Is usefulness always a good thing?
In the Chinese philosophy known as Taoism, being useful is considered a very mixed blessing. They are always on about trees that will make nice, straight lumber or a beautiful coffin for rich people, so they get cut down in the prime of their lives, while other, more gnarled trees live out their natural years because of their uselessness. The philosopher Chuang Tzu consistently rejected all offers to move to the palace to counsel kings and princes because he thought he would get closer to God (or to Nature) wandering on his own.
When I think about being useful, I have to wonder, "Useful to whom?" A worker who knocks over forests with a bulldozer is useful to some. He makes money for the timber company, feeds his family, and provides materials to build houses. Sounds pretty useful, but what about the trees, the animals, and plants he destroys? What about the long-term drying effect on the environment? Useful to one might be harmful to another.
Do we really know when we're being useful? I'm no longer sure. I know my articles and blogs about health and nature help some people because they tell me so. But most people ignore my writing, and the fact is I will never know what, if any, long-term value it has. Aren't most people in that situation? We never know in the moment whether what we're doing is useful or not, so it's best not to worry about it.
Certain things are almost certainly useful. Giving love and support to children will have long-term benefits, even if we don't live to see them. Most cultures and thinkers believe caring and paying attention to a troubled person or staying with a dying person are valuable uses of our time.
Non-Physical Ways to Be Useful 
I'm lucky to have an outlet such as writing, which I can do well despite disability. Many people with MS have skills others may find useful. Maybe we have knowledge of cooking or crafting or gardening (or something) that we can teach to people around us. If we have money, from disability pay or from savings, we can pay others to help meet our needs, which is a win-win situation. 
Even if we don't have money -- e.g., even if I become too disabled to write -- we can still be useful. Perhaps we can read to children or tutor people in reading or writing. Perhaps we can call our leaders and advocate for what our community needs 
If nothing else, we can listen. Most people feel chronically unheard in busy modern society and desperately want someone to listen to them. We can also watch and observe. All art needs an audience. So do people's life dramas. MS can't stop us from being in that audience.
We can inspire. I know most of us do not want to be inspiring, but if we can keep going and doing, our mere presence may inspire others. ("If he or she can deal with what they are going through, I should be able to deal with my problems." Note that inspiring others depends on getting out where they can see you. Just getting out is useful. I think a lot of times feelings of uselessness are really mobility problems. Maybe more mobility aid like a wheelchair will change one's sense of value in the world.
We can model some of our hard-won skills such as acceptance, adaptation, determination. Teach people by example not to give up. We can be like the Taoist tree: useless to the carpenters, but a source of shade for the people and homes for the birds and bees.
Be realistic 
It's taken me a lifetime to realize something: I can't save the world, but I can do something. That's all anyone can do, and being realistic about capabilities is a challenge with great rewards for people with MS.

Photo Credit: George Doyle / Getty Images
Tell us what you think of this post?
Important: The opinions expressed in WebMD Blogs are solely those of the User, who may or may not have medical or scientific training. These opinions do not represent the opinions of WebMD. Blogs are not reviewed by a WebMD physician or any member of the WebMD editorial staff for accuracy, balance, objectivity, or any other reason except for compliance with our Terms and Conditions. Some of these opinions may contain information about treatments or uses of drug products that have not been approved by the U.S. Food and Drug Administration. WebMD does not endorse any specific product, service or treatment.
Do not consider WebMD Blogs as medical advice. Never delay or disregard seeking professional medical advice from your doctor or other qualified healthcare provider because of something you have read on WebMD. You should always speak with your doctor before you start, stop, or change any prescribed part of your care plan or treatment. WebMD understands that reading individual, real-life experiences can be a helpful resource, but it is never a substitute for professional medical advice, diagnosis, or treatment from a qualified health care provider. If you think you may have a medical emergency, call your doctor or dial 911 immediately.