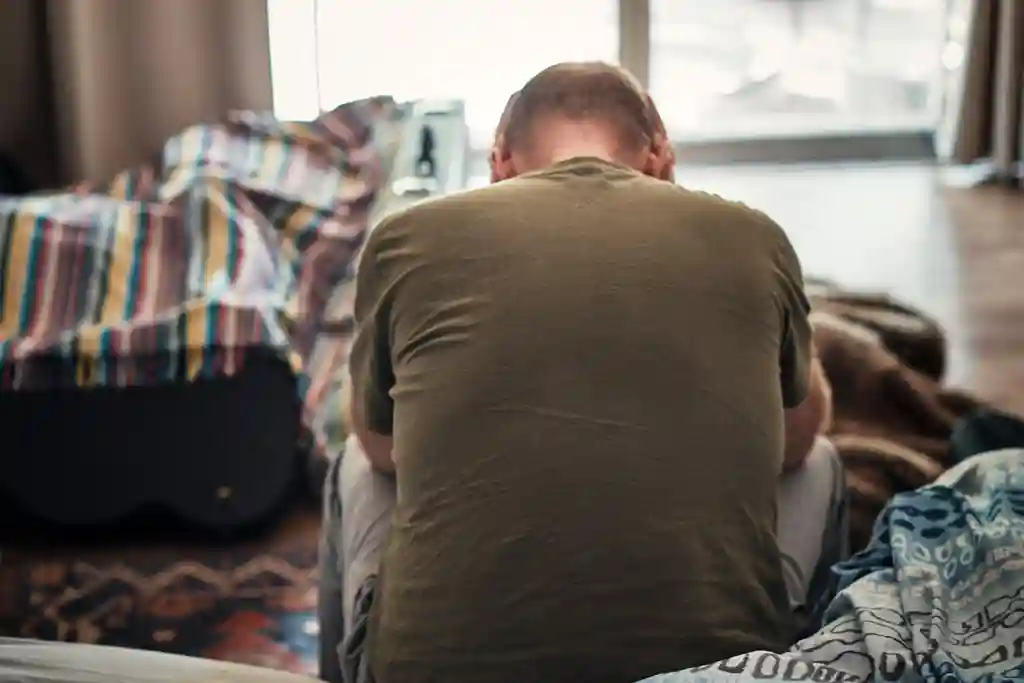 A few weeks back, I had a miserable night with bowel issues related to my multiple sclerosis (MS). The next day, I started noticing the useful and fun things people were doing, things I can't do anymore. I felt like crying, remembering all the things I had lost and how tough things have gotten.
I don't usually feel like that – I can be annoyingly positive at times – so I reached out to the MS community on Facebook. I posted this: "Hard question: do you ever grieve over MS and what you have lost? Does grieving help, or is it better to stay positive all the time?" 
The post got more than 60 responses, and I thought I would share some of their wisdom and my own experience.
The community was pretty evenly split on the merits of grief. Debbie said, "Grieving is a waste of time and energy," and several other echoed her. Steven wrote, "Dwelling on what you've lost takes you down a hole where you don't want to go." Lois said, "Stay positive, of course."
Others said grief was unavoidable for them. Cindy wrote, "I miss being able to move quickly, to walk independently. I want to pick up my granddaughter, push her on a swing, take her skating. I drop things often, try to keep my rollator out of the way, and try to accept help as graciously as it is offered. I grieve when I cannot participate in something."
Others reported that their therapists had told them they should cry sometimes, otherwise they risked shutting down all their emotions. Erica wrote, "It's impossible to stay positive all the time. I grieve for the person I was. I try to stay positive, but it's OK to throw a fit from time to time."
Tina says grief is always nearby, and she can't push it away: "I grieve and bring myself to tears every time I can't be a part of outings with my friends. Even those as simple as a walk. I just want to feel included." 
Tina highlights how MS grief is different from one-time losses like the death of a relative or a pet. MS losses keep coming. We want to be in a state of accepting life as it is, but it keeps changing. We can get to a point of acceptance, and then something happens to remind us, and the sadness comes back.
Thoughts That Can Relieve Grief
Some community members focus on the things they can still do. They remember the blessings they still have in their lives. They give thanks. I agree that gratitude always makes me feel better. It's a pretty sure way out of sadness, if you can think of things to be grateful for.
Molly said she reminds herself how lucky she is, compared to others who have it worse, with or without MS. Bettye wrote, "Every now and then I feel blue about the loss of things I can no longer do. But I am so much better off than a lot of MS warriors that I feel ashamed when I do." 
I'm sorry Bettye feels ashamed for feeling sad, as if her own suffering isn't real. It's not selfish to grieve, but I appreciate that others have it worse. When I see homeless people or refugees who have lost everything, I feel lucky, but I don't know if those feelings are helpful. Yes, it could be a lot worse, but that sometimes just adds other people's pain to my own.
I notice that grief over MS can easily mix with other grief, over the struggles of family or friends or over suffering in the world. Group member Andora still grieves the death of her neurologist, who had been a great friend and helper. Having MS doesn't make the rest of the world's pain go away.
According to the American Psychological Association, "Grief is the anguish experienced after significant loss, usually the death of a beloved person. … Grief may also take the form of regret for something lost, remorse for something done, or sorrow for a mishap to oneself."
I would say that grief and loss are often the same thing. Even if you're not crying or not especially sad, your body may be grieving its changes and losses of function. For me, it doesn't help to pretend it's not happening. But I don't want to dwell in a land of sorrows either.
Managing Grief
MS community members have different ways of coping with grief. Sarah said she shares grief with friends, and that helps her move on. Don't be embarrassed to talk about your feelings.
Several people wrote that we should get angry instead of depressed. I'm not sure who we should be angry at, but anger can motivate change, which grief doesn't do, so it sounds like a good idea.
Depression is a big risk if grief gets too deep or goes on too long. Many MSers get psychotherapy to help with that. I've had four or five courses of therapy, and it usually helps.
Some said periodic crying helps them go on with their lives. That might be better than grieving silently. We don't need to hide. My wife tells me that when I pretend everything is OK, she feels she has to grieve for both of us, which isn't fair to her. 
Many said they try to stay balanced. Tammy wrote, "You'll always remember what you lost. Just try to not grieve too long. Try to think positively when you can."
The advice most people gave was to stay in the present moment. My friend Kim likes to say that now is the safest place to be, even if it comes with some pain and disability. Group member Marianne wrote, "Live in the present, and do not dwell on the past."
Joseph expanded on staying in the now. "Always eat good food," he wrote, "and chew it up good before you swallow." (Notice how that practice would slow you down and focus you on now.) 
"MS has taught me to be aware of what's going on at the present moment," Joseph said. "Think about the past long enough to understand what happened, but don't dwell in it too long."
It's OK to grieve and OK to be positive. Just try to find a balance that works for you. 
To connect with other people living with multiple sclerosis join our MS Facebook Support Group.
Photo Credit: RapidEye via Getty Images
Tell us what you think of this post?
Important: The opinions expressed in WebMD Blogs are solely those of the User, who may or may not have medical or scientific training. These opinions do not represent the opinions of WebMD. Blogs are not reviewed by a WebMD physician or any member of the WebMD editorial staff for accuracy, balance, objectivity, or any other reason except for compliance with our Terms and Conditions. Some of these opinions may contain information about treatments or uses of drug products that have not been approved by the U.S. Food and Drug Administration. WebMD does not endorse any specific product, service or treatment.
Do not consider WebMD Blogs as medical advice. Never delay or disregard seeking professional medical advice from your doctor or other qualified healthcare provider because of something you have read on WebMD. You should always speak with your doctor before you start, stop, or change any prescribed part of your care plan or treatment. WebMD understands that reading individual, real-life experiences can be a helpful resource, but it is never a substitute for professional medical advice, diagnosis, or treatment from a qualified health care provider. If you think you may have a medical emergency, call your doctor or dial 911 immediately.