What Myasthenia Gravis Is Like for Me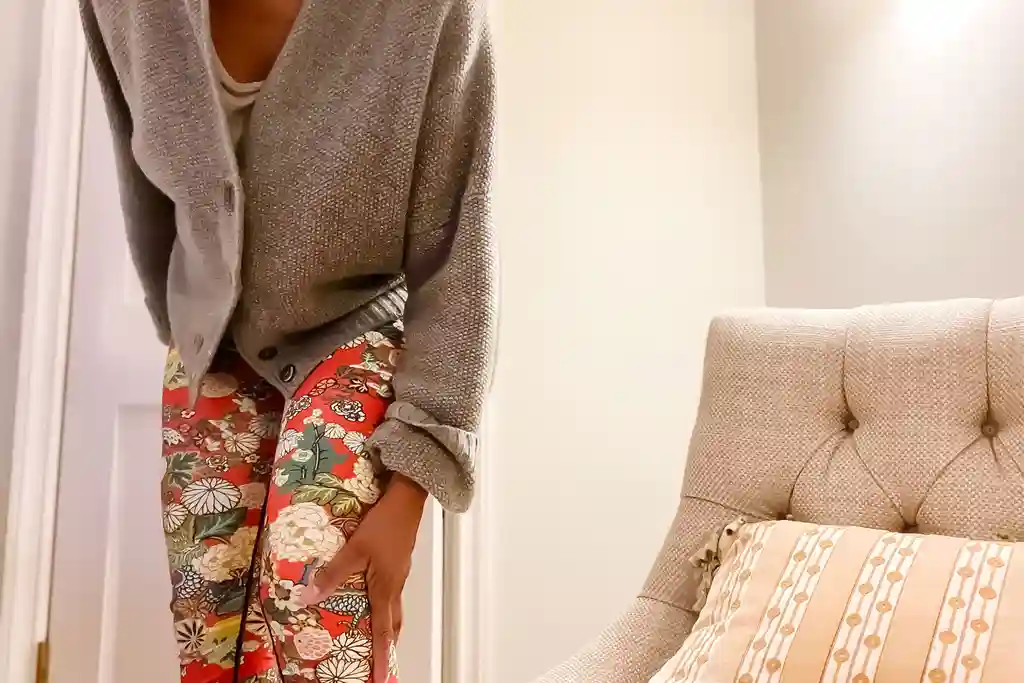 Myasthenia gravis (MG) is an autoimmune neuromuscular disease that results from antibodies attacking your body's muscle cells, causing weakness in the arms, legs, and muscles responsible for eye blinking, swallowing, and breathing, along with a whole host of other symptoms.
In 2021, I was diagnosed with the disease after struggling to smile properly, which my friends and family initially dismissed, believing I was overreacting. However, when I fell down the stairs in a restaurant and lacked the strength to lift myself up, I knew something was very wrong. My strength rapidly declined, making it difficult to do everyday tasks such as tying my hair or raising my neck in bed. 
My neurologist diagnosed me quickly with myasthenia gravis and prescribed various medications, including high-dose steroids. I also take a prescription drug that blocks acetylcholine receptors in the muscles, reducing muscle weakness and fatigue, and additional pills to counteract the side effects of the first medications. 
When I received the diagnosis, I felt relief, dread, and fear simultaneously. There were a few breakdowns that followed and questions like "Why is this happening to me?" Especially since I've always been a healthy person who tried hard to look after my body, I managed to maintain a positive attitude and remained hopeful for improvement. Additionally, my family, friends, and workplace were a huge help, as they were very supportive and accommodating. 
I've learned a lot about my condition over the past few years and have become somewhat of an expert in managing it. I read up on natural remedies, clinical studies, and maintain a food diary to determine which foods trigger my symptoms. I also note which activities and exercises exacerbate or alleviate my condition. 
I've discovered that living an active life with an autoimmune disease is possible with proper management. Eating healthy and exercising regularly are both essential for managing my symptoms. I follow a whole-food, plant-based diet, which helps control inflammation. I avoid processed foods because they can harm both my immune system and digestive tract. As a result of these changes, I managed to wean myself off at least one prescription drug and reduce my steroid dosage. I was able to do it all: travel, socialize, work, and drive as normal. 
Unfortunately, earlier this year, two significant life events caused me a great deal of stress, which is a common trigger for autoimmune conditions. For the first time since my diagnosis, I rapidly declined again and fell down the stairs, resulting in a hospital stay. Luckily, I was so limp when I fell that no serious damage was done, but I'm now facing a battle of getting my condition back to a managed state. 
Currently, every day is different. When it's a very bad day, my body feels like it's shutting down and I lose my balance easily, making it difficult to walk or do simple tasks. It takes all my energy to get dressed in the morning, and sometimes I require assistance to get out of bed or navigate the stairs. Occasionally, to add insult to injury, double vision decides to come into play which makes concentrating difficult and often results in headaches and dizziness.
To answer the original question, myasthenia gravis has been a rollercoaster for me, with many ups and downs. When managed correctly, I can appear like anyone else, except for my lopsided smile and occasional slurred speech, which seem to happen when I'm anxious. 
However, when not managed, MG can be a nightmare, and I go from being independent and capable of most things to needing assistance with daily tasks. This proves it's crucial to stay proactive in managing the symptoms before they get too bad, especially stress, which is one of the main triggers. 
I'm currently exploring stress-reduction techniques such as the Wim Hof method, meditation, and qi gong to build back up to my optimal condition. The link between a positive mental state and the physical body is widely acknowledged, so having faith that things will get better is also incredibly important. 
For anyone else at a low point with their condition currently, you've got this!
Photo Credit: Catherine McQueen / Moment via Getty Images
Tell us what you think of this post?
Important: The opinions expressed in WebMD Blogs are solely those of the User, who may or may not have medical or scientific training. These opinions do not represent the opinions of WebMD. Blogs are not reviewed by a WebMD physician or any member of the WebMD editorial staff for accuracy, balance, objectivity, or any other reason except for compliance with our Terms and Conditions. Some of these opinions may contain information about treatments or uses of drug products that have not been approved by the U.S. Food and Drug Administration. WebMD does not endorse any specific product, service or treatment.
Do not consider WebMD Blogs as medical advice. Never delay or disregard seeking professional medical advice from your doctor or other qualified healthcare provider because of something you have read on WebMD. You should always speak with your doctor before you start, stop, or change any prescribed part of your care plan or treatment. WebMD understands that reading individual, real-life experiences can be a helpful resource, but it is never a substitute for professional medical advice, diagnosis, or treatment from a qualified health care provider. If you think you may have a medical emergency, call your doctor or dial 911 immediately.