How I Manage Stress, Anxiety, and Myasthenia Gravis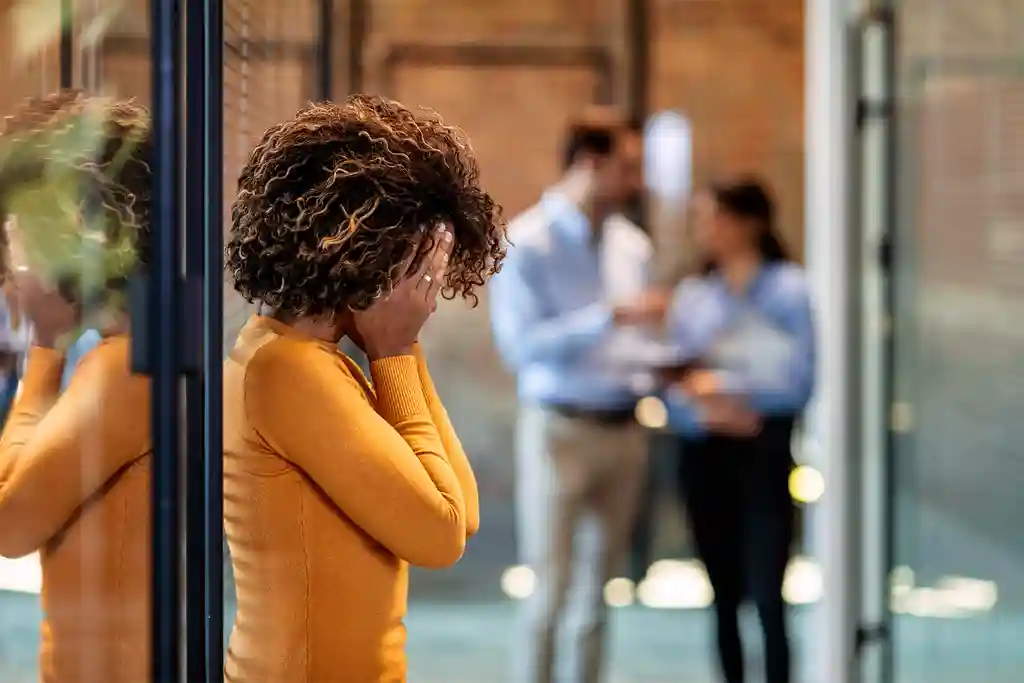 My hands tell it all. Ripped cuticles, skin pulled from constant scratching, and the occasional bleeding thumbs. My hands hold all of my anxiety. When life throws out two or three curve balls, I stress myself out and it manifests as skin-picking. I'm not sure when I started doing this, but I know I've done it since I was a young girl. It wasn't until I was diagnosed with myasthenia gravis (MG) that I started to take it seriously and better manage my anxiety. Living with a rare disease is stressful, but I've learned a few ways to manage it over the years. 
I didn't understand how impactful my mental and emotional state was on my body. When my mind is cluttered with worrisome thoughts and my depression cloud is pouring sadness, I feel physically worse. It's as if my MG symptoms are intensified when my mental health is spiraling. This is why I take extra care to minimize stress-inducing people, places, and things. I can look at my hands as a sign that it's time to relax.
My favorite thing to do when the anxiety and stress levels are getting the best of me is nothing. You read that correctly. When I'm overwhelmed with life, I have to step away and quiet everything. My phone goes on "do not disturb" and I turn the world off. In those moments of silence, I'm able to check in with myself and identify exactly what I need. Sometimes it's as simple as a nap or a snack. It is OK to step away and do nothing. 
Talk about it. If you're anything like me, you can replay a conversation over and over in your head. I will think about what I could've said or done differently. I've learned that it's best to just let it out. Whether I call my sister to vent or scribble some thoughts down in my journal, I always feel relief when I express what is on my mind. I am a huge supporter of having a therapist for this very reason. They're paid to listen to you and from my experience offer skills to help keep your mental well-being in check. 
I'm one of those people who love schedules and routines. I thrive when I have a sense of order. If you are also an anxious personality type, then you understand when you have a schedule it cuts out the guesswork. The guesswork is what stresses me out. I like to know what I have planned for the day so I can allocate my spoons (energy levels) accordingly. I keep little checklists of tasks around my place to keep me on track as I go through my day. Planning is another tool I utilize to manage my stress and anxiety levels. 
What activity brings you joy? I love reading and singing at the top of my lungs. It may seem small, but I make sure that I put aside time to sing now. Whatever comes to mind for you is what you should incorporate into your daily routine. I prioritize creating time for things that genuinely make me happy to cancel out the things that don't. I believe managing my stress and anxiety is all about maintaining a balance.  
Photo Credit: ljubaphoto / E+ via Getty Images
Tell us what you think of this post?
Important: The opinions expressed in WebMD Blogs are solely those of the User, who may or may not have medical or scientific training. These opinions do not represent the opinions of WebMD. Blogs are not reviewed by a WebMD physician or any member of the WebMD editorial staff for accuracy, balance, objectivity, or any other reason except for compliance with our Terms and Conditions. Some of these opinions may contain information about treatments or uses of drug products that have not been approved by the U.S. Food and Drug Administration. WebMD does not endorse any specific product, service or treatment.
Do not consider WebMD Blogs as medical advice. Never delay or disregard seeking professional medical advice from your doctor or other qualified healthcare provider because of something you have read on WebMD. You should always speak with your doctor before you start, stop, or change any prescribed part of your care plan or treatment. WebMD understands that reading individual, real-life experiences can be a helpful resource, but it is never a substitute for professional medical advice, diagnosis, or treatment from a qualified health care provider. If you think you may have a medical emergency, call your doctor or dial 911 immediately.