What I Eat With Myasthenia Gravis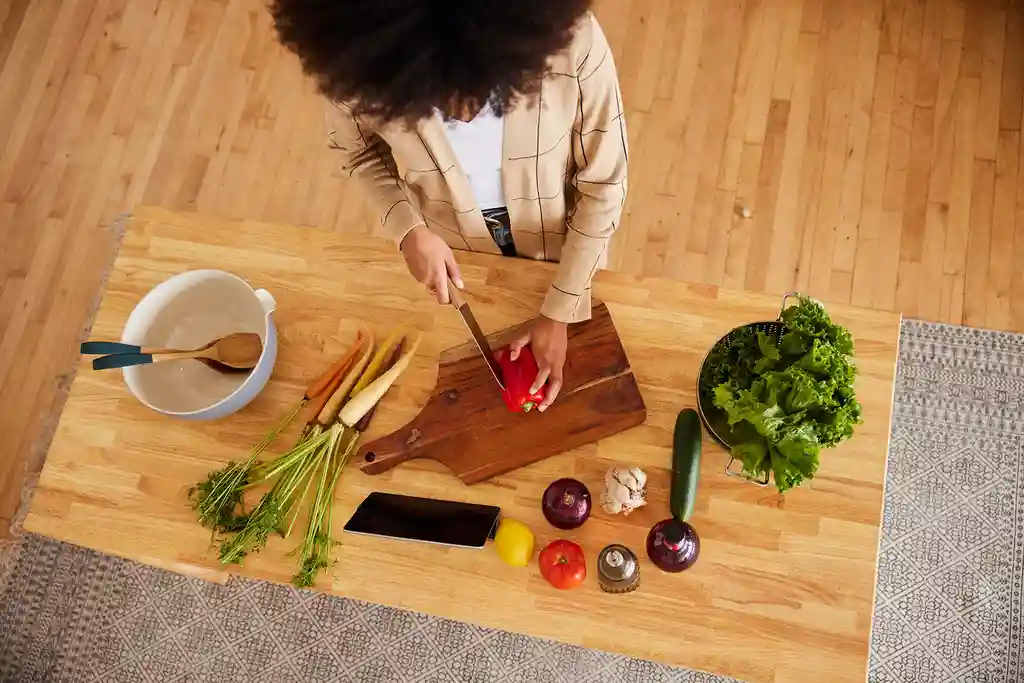 Finding the right diet to help control the symptoms of a chronic illness can be a long and challenging process. Myasthenia gravis (MG) is an autoimmune disorder that causes muscle weakness, making it difficult to perform everyday tasks. When dealing with this condition, it's essential to find a diet that helps control the symptoms and maintains overall health.
In my experience, different diets work for different people, and it's important to experiment with various diets to find the best one for you. In my case, I had been a pescatarian for ethical reasons since I was 9 years old. I wanted to be fully vegetarian. However, as I was anemic, my doctor advised me to keep some animal protein in my diet. As I got older, I cut out dairy and gluten, which helped me feel more functional with less bloating, brain fog, and better digestion.
When I was diagnosed with MG, I noticed that certain foods triggered my symptoms, such as slurring or an increase in weakness. I began keeping a food diary to log what was making my condition worse. 
I discovered that soy and foods high in sugar or salt had a drastic effect, so I cut them out. I stumbled upon a woman online from the U.S. who had been in remission from MG for 17 years after going fully whole-food, plant-based. After speaking to her on a Zoom call, I decided to give it a try. At first, I felt good, but after a while, I felt weaker than usual. The woman in the U.S. kept gluten in her diet, and the fact I didn't have it in mine meant there weren't many food options.
I still carried on with it for a while as I wanted to give it a shot, but I realized that the whole-food, plant-based diet wasn't working for me as it had for her. I was hungry a lot, no matter how much I ate, and I felt tired, emotional, and just generally not good. Then I found the Autoimmune Protocol (AIP) diet, which is a type of elimination diet designed to reduce inflammation and potentially alleviate symptoms of autoimmune diseases.
The AIP diet involves removing certain foods from your diet for a period of time, typically 30 to 60 days, and then slowly reintroducing them to determine which foods may be triggering an immune response. The foods that are typically eliminated include grains, legumes, dairy, processed foods, refined sugars, and alcohol.
During the elimination phase, the AIP diet emphasizes nutrient-dense whole foods, such as vegetables, fruits, quality protein sources (like grass-fed meat and wild-caught fish), and healthy fats (like avocado, coconut oil, and olive oil).
I know many people with autoimmune conditions who have had success with this diet, but it was a struggle for me as this diet meant adding meat to my diet, something I hadn't eaten since I was 9, and as an animal lover, it was a mental battle for me.
However, I was at a point where my health had to come first, so I started my new diet. Since I've been on this diet, my body has been responding very well. I've felt physically and mentally stronger than I've been in a long time. I've noticed that the eye-related symptoms of MG have hardly been present on this new diet, and an additional bonus is that my nails, eyebrows, and eyelashes have been growing more than they ever have before, which may indicate I had nutritional deficiencies previously that I am now satisfying. I haven't started reintroducing food yet as I actually find I have quite a lot of options on the diet, and I want to make sure my gut has healed properly first from any inflammation caused previously. 
I've realized that finding the optimal diet for controlling the symptoms of myasthenia gravis really is a process of trial and error. Different diets work for different people, and it's crucial to experiment to find the one that works best for you. In my case, the Autoimmune Protocol diet has been a game-changer, and I would encourage anyone with MG or another autoimmune condition to give it a try.
Photo Credit: Goodboy Picture Company / E+ via Getty Images
Tell us what you think of this post?
Important: The opinions expressed in WebMD Blogs are solely those of the User, who may or may not have medical or scientific training. These opinions do not represent the opinions of WebMD. Blogs are not reviewed by a WebMD physician or any member of the WebMD editorial staff for accuracy, balance, objectivity, or any other reason except for compliance with our Terms and Conditions. Some of these opinions may contain information about treatments or uses of drug products that have not been approved by the U.S. Food and Drug Administration. WebMD does not endorse any specific product, service or treatment.
Do not consider WebMD Blogs as medical advice. Never delay or disregard seeking professional medical advice from your doctor or other qualified healthcare provider because of something you have read on WebMD. You should always speak with your doctor before you start, stop, or change any prescribed part of your care plan or treatment. WebMD understands that reading individual, real-life experiences can be a helpful resource, but it is never a substitute for professional medical advice, diagnosis, or treatment from a qualified health care provider. If you think you may have a medical emergency, call your doctor or dial 911 immediately.