The Benefits of Journaling With Myasthenia Gravis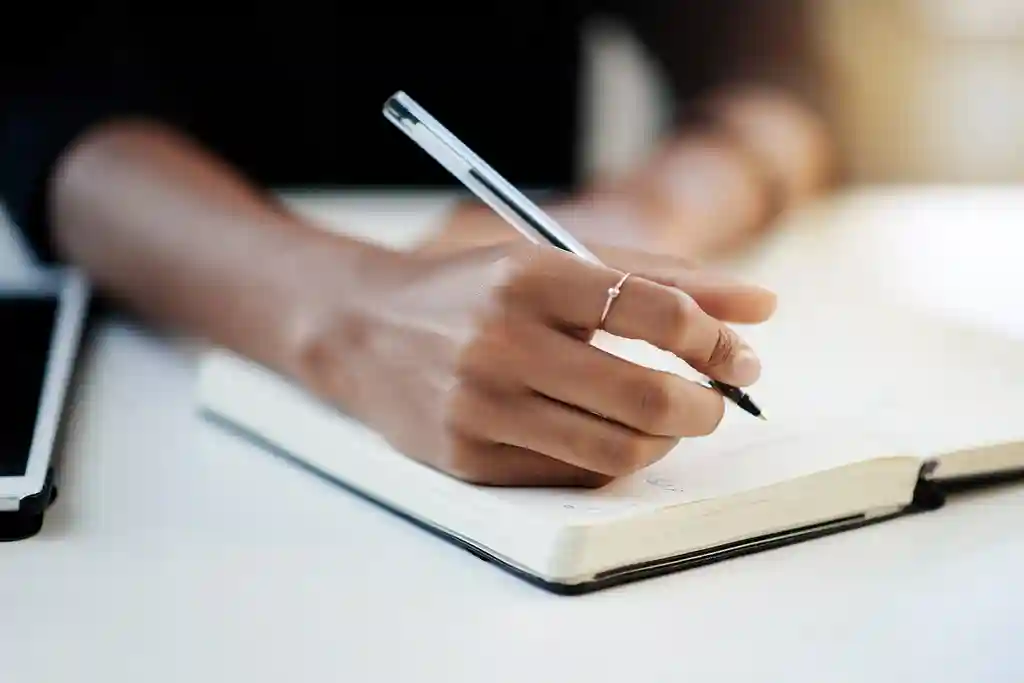 Living with a chronic illness can be overwhelming. You have to manage so much: medications, appointments, treatments, side effects, and life in general. I thought journaling was lame in grade school, but now it's just another key to my sanity while living with MG. Writing and journaling are great tools to organize, release, and track how you're feeling.
I understand that writing can present some physical challenges for those of us with MG. This is because our voluntary muscles fatigue quickly and cause weakness. Writing is extremely hard with weak hands. In my first days of experiencing symptoms, I struggled with weakness in my arms and hands. It made it difficult; it was almost impossible to grip a pen or pencil. I still experience weak days like this, but I have learned a few tricks to manage.
The first trick to writing with myasthenia gravis is timing. Choosing times early in the day when you have more strength is better. You can also use chunky pens and pencils that are wider than average and are easier to hold. Another trick is opting out of physically writing altogether and using technology. A lot of smartphones have accessibility features, including talk to text. You can speak into your phone what you'd like to be written down. If talking is not an option that day, typing on laptop keyboards and tablets may be an alternative.
Once you've chosen the easiest form of journaling and a good, designated time you can focus on deciding what you'll write about, you can journal about anything. There are journals dedicated to emotional prompts and entries that can be used to explore your mind. There are also journals dedicated to tracking your mood, symptoms, pain, and side effects. You can also choose to have a mind dump journal that simply holds random thoughts from the day. The options are really endless.
My experience with journaling has been quite positive. I started off with a plain, all-black journal from Amazon; no prompts, only lines. Every morning I try to write down how I felt waking up and any dreams that I had. I end my days by writing down any pain that I have, my energy levels, and notes about symptoms. I will admit that it was hard to stay consistent at first, especially on days when I didn't feel the best. I set an alarm to remind myself. Overall, it's helped me have better communication with my health care team about my health. Instead of relying on my memory to remember how I felt after a treatment, I refer to my journal entries.
Journaling with MG has several benefits. You'll notice improved self-awareness and reflection when you begin to journal. It forces you to take into account how you're feeling physically and emotionally. It also provides more accurate insight for your health care team about what medications may or may not be working for you. The emotional release and stress reduction are other priceless benefits of journaling. Writing allows you to put your thoughts and feelings on paper and provides a sense of clarity. It can help process all of the complex emotions that come with living with a chronic condition. Overall, I highly recommend journaling for MG'ers and anyone in the chronic illness community. 
Photo Credit: Mikolette / iStock via Getty Images Plus
Tell us what you think of this post?
Important: The opinions expressed in WebMD Blogs are solely those of the User, who may or may not have medical or scientific training. These opinions do not represent the opinions of WebMD. Blogs are not reviewed by a WebMD physician or any member of the WebMD editorial staff for accuracy, balance, objectivity, or any other reason except for compliance with our Terms and Conditions. Some of these opinions may contain information about treatments or uses of drug products that have not been approved by the U.S. Food and Drug Administration. WebMD does not endorse any specific product, service or treatment.
Do not consider WebMD Blogs as medical advice. Never delay or disregard seeking professional medical advice from your doctor or other qualified healthcare provider because of something you have read on WebMD. You should always speak with your doctor before you start, stop, or change any prescribed part of your care plan or treatment. WebMD understands that reading individual, real-life experiences can be a helpful resource, but it is never a substitute for professional medical advice, diagnosis, or treatment from a qualified health care provider. If you think you may have a medical emergency, call your doctor or dial 911 immediately.