'My Sister Cured Her Cancer by…' -- How to Handle Well-Meaning Advice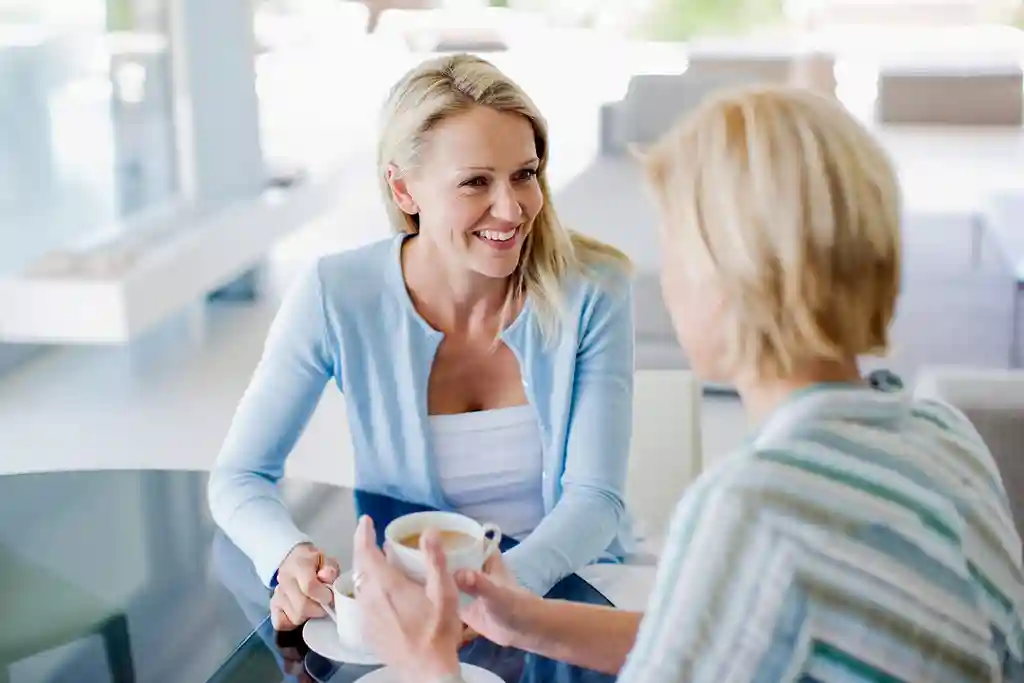 The thing with cancer is that it rocks everyone's world.
When I first heard "It's cancer" after waking from my surgery, everything shattered: my peace of mind, my plans for a future, the trust I had in myself to keep myself alive. As a mom of three young kids, my heart broke for them, thinking that they might grow up without a mom. I worried about my husband and parents, too.
But I hadn't thought about my neighbor down the street who would hear about my diagnosis at her book club, or my middle school friend who'd read about it on social media, or the lady at the grocery store who would know I was battling something when she saw I had no hair.
These people were also knocked about by my diagnosis. Whether they'd battled a disease themselves or lost a loved one or feared that one day they'd also hear those awful words. Fear of our own mortality wiggles inside all of us. We want examples of how to win against the cancer beast. We want to give cancer fighters and ourselves hope for a healthy future.
This plays out in different ways. Some people offer prayers, cards, and casseroles. Others might offer advice on how you can beat cancer. I once had a lady track me down to tell me she pureed cottage cheese and some type of oil together to eat each day, because it kept her ovarian cancer away (umm … not recommended).
It becomes important to some people for you to take their advice, because if you follow it and survive, cancer is beatable and less frightening to them. But what they don't consider is the guilt they are putting on the cancer warrior if they choose not to take their advice. Or the danger they might be putting the cancer warrior in if they do choose to follow it.
I had guilt when I was diagnosed: Why did I get ovarian cancer? Did I eat too many hot dogs? Drink too much milk? Not have enough babies? Not breastfeed long enough? Not eat enough green things? The list goes on and on without a concrete answer in sight. But the last thing a cancer warrior needs is guilt.
'I Hear That You Can Cure Your Cancer by … ' – When You're Confronted With Unwanted Advice
You can respond however you want, after all, you have cancer. Many times, I just wanted to roll my eyes or hang up the phone. But their advice was probably coming from fear for themselves or panic at the thought of losing me.
So with that in mind:
I let them talk it out, nodded, and thanked them for caring.
Tell them you must talk with your medical team before trying anything, including strange foods and over-the-counter supplements or medicines.
Ask them to send you the links about the "cure" or find you the information. You're too tired or busy fighting to do it yourself.
Ask them to tell your caretaker so they can look into it.
Talk to your medical team if you think there's something to what they are advising to see if you can safely incorporate it into your regimen. Just remember, if there was an easy (or even complicated) way to cure cancer, everyone would be doing it, it would be on the news, and your doctors would be advising you to take action immediately.
'But I Want to Help' – Giving Advice
Please keep in mind that cancer patients get a lot of information and advice from their nurses, doctors, nutritionists, and physical therapists. Adding on possible cures, especially something you just heard about, isn't helpful. In fact, it could send the person down an exhausting "rabbit hole" toward something that could harm them further.
When I was in treatment, I was very weak and tired. I didn't have the energy to go hunting for more treatments on top of what I was already doing. So if you find something that might be helpful to someone you love who is in treatment:
Do research about it before mentioning it. Look in medical and prestigious journals. Check out online information on reputable sites.
Send them the links about the treatment or documentation if it looks legitimate.
Write down information and give it to their caretaker. Neither the person in treatment nor their tired caretaker will remember things you just say to them.
Give them the protocol number or name if it's a clinical trial, so they can ask their medical team about it. Clinical trials are run out of very specific hospitals, so they might have to travel across the country to enter, which might not be possible for them.
Ask if they want help looking into alternative or additional ways to fight their cancer instead of just dumping information on them. Volunteer to investigate healthy foods, clinical trials, or exercise regimens that can help them navigate treatment.
You can talk about what you did if you have firsthand experience (you're a survivor) and they seem interested. But remember, every person's body chemistry is different, and things that worked for you might not help them.
Back off with advice if they look as if or say that they aren't interested or that their doctors are managing their treatment. When I was fighting ovarian cancer, I was already doing everything I could do to survive for me and my family. Asking me to do more was often very upsetting.
A cancer diagnosis prompts people to try to help, whether they are family and friends or strangers. That help may take the form of advice. And chronic pain, fear, and exhaustion can make it easy to snap at them or roll your eyes or shut them out.
When you've gotten through treatment hell and have come out the other side, you might wish you were kinder when they offered well-meaning advice. So practice grace and kindness if you can. Try to remember from where the advice might be stemming.
Photo Credit: Paul Bradbury / OJO Images via Getty Images
Tell us what you think of this post?
Important: The opinions expressed in WebMD Blogs are solely those of the User, who may or may not have medical or scientific training. These opinions do not represent the opinions of WebMD. Blogs are not reviewed by a WebMD physician or any member of the WebMD editorial staff for accuracy, balance, objectivity, or any other reason except for compliance with our Terms and Conditions. Some of these opinions may contain information about treatments or uses of drug products that have not been approved by the U.S. Food and Drug Administration. WebMD does not endorse any specific product, service or treatment.
Do not consider WebMD Blogs as medical advice. Never delay or disregard seeking professional medical advice from your doctor or other qualified healthcare provider because of something you have read on WebMD. You should always speak with your doctor before you start, stop, or change any prescribed part of your care plan or treatment. WebMD understands that reading individual, real-life experiences can be a helpful resource, but it is never a substitute for professional medical advice, diagnosis, or treatment from a qualified health care provider. If you think you may have a medical emergency, call your doctor or dial 911 immediately.