Can Electricity Relieve Your Pain?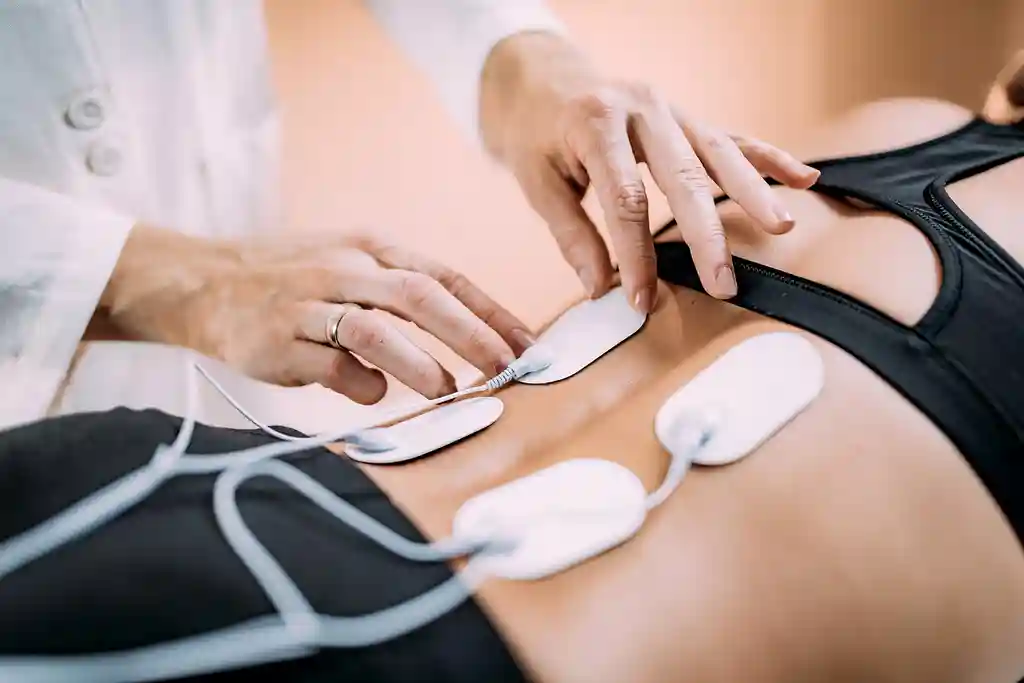 Like many of my own patients, you may be interested in doing more to treat pain than just relying on medications, but you aren't sure where to start. One simple and accessible treatment to consider is something known as TENS, or transcutaneous electrical nerve stimulation. TENS is a handheld device that sends electrical impulses through small electrodes by adhesive pads attached to your skin. The pads are usually placed right on the part of your body that hurts. When the device is turned on, the electrical impulses flow into the skin and have the potential of decreasing different types of pain.
A TENS unit has controls that allow you to adjust the electrical flow to get the best results. You can change the intensity and the frequency of the electrical impulses. The intensity represents the strength of the electrical impulses you'll feel. The frequency refers to the number of electrical impulses that get delivered through the pads each second.
Research seems to show that TENS units can relieve pain in several ways. One is at the surface, where the electrodes contact the skin. On the surface and just below it, electrical impulses balance out the nerve activity that transmit pain signals. Those pain signals travel to the spinal cord to a key spot called the dorsal horn. Using a TENS unit has been shown to alleviate the pain at that spot. Certain parts of the brain involved with processing pain also seem to respond to a TENS unit. One area in the brain is called the periaqueductal gray, where pain signals get turned down.  
What types of pain can a TENS unit help treat? More acute pain, such as after surgery or a recent injury where there is active inflammation, has been shown to respond favorably to electrical stimulation. For example, a TENS unit can help reduce the pain from a swollen knee that has been newly injured. But electrical stimulation can also help treat chronic pain problems, like sore necks from too much computer use and joint problems like aching knees. Even problems like menstrual cramps, endometriosis, and diabetic neuropathy can be helped.
If you are interested in trying out a TENS unit, go to a physical therapist to see how it works. Physical therapists often have them at their clinics and are experienced at finding the best intensities and frequencies for different problems. To use one at home, check to see if your insurance will cover it with a prescription from your doctor. If you decide to buy one directly, they can be ordered online starting around 30 dollars.
Before trying a TENS unit on your own, make sure to discuss it with your doctor first. While they are considered extremely safe to use, there are situations where they should probably be avoided. Those include: if you are pregnant, have certain skin sensitivities, a history of seizures or heart conditions, or have a pacemaker.  
Photo Credit: microgen/iStock via Getty Images
Tell us what you think of this post?
Important: The opinions expressed in WebMD Blogs are solely those of the User, who may or may not have medical or scientific training. These opinions do not represent the opinions of WebMD. Blogs are not reviewed by a WebMD physician or any member of the WebMD editorial staff for accuracy, balance, objectivity, or any other reason except for compliance with our Terms and Conditions. Some of these opinions may contain information about treatments or uses of drug products that have not been approved by the U.S. Food and Drug Administration. WebMD does not endorse any specific product, service or treatment.
Do not consider WebMD Blogs as medical advice. Never delay or disregard seeking professional medical advice from your doctor or other qualified healthcare provider because of something you have read on WebMD. You should always speak with your doctor before you start, stop, or change any prescribed part of your care plan or treatment. WebMD understands that reading individual, real-life experiences can be a helpful resource, but it is never a substitute for professional medical advice, diagnosis, or treatment from a qualified health care provider. If you think you may have a medical emergency, call your doctor or dial 911 immediately.