Saying Goodbye to a Beloved Furry Friend Is Even Harder During a Pandemic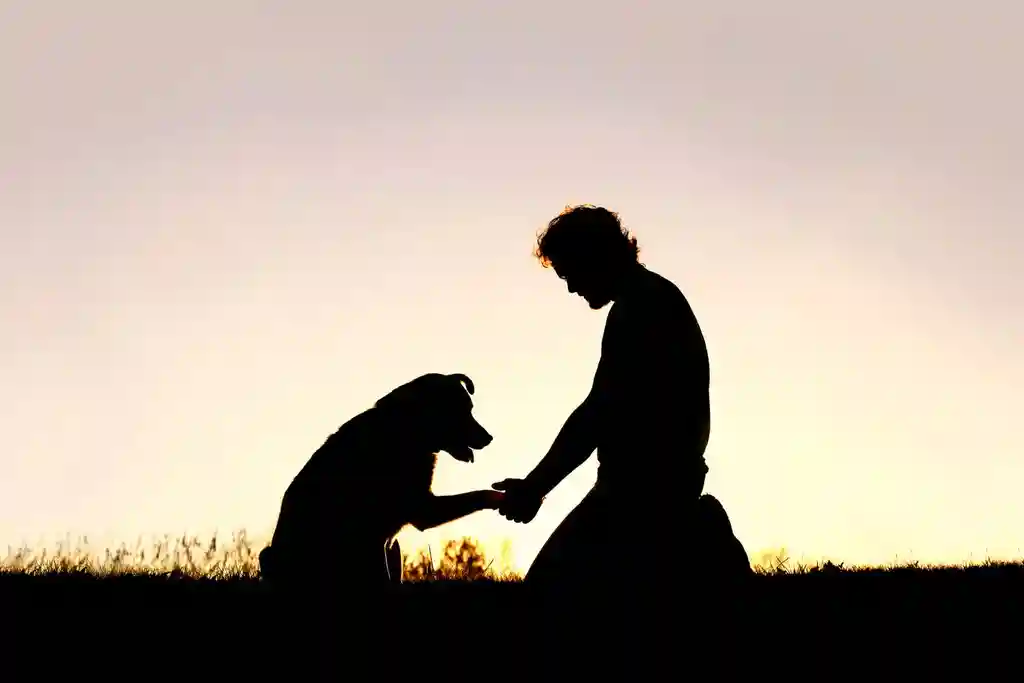 Yesterday wasn't a great day for me. I had to perform the most heartbreaking act of my job – visiting the home of a dear, geriatric patient … to help him go "across the rainbow bridge." I had to euthanize Poco Patron, a 16-year old Chihuahua, whom I hold dear. 
Providing humane death is never easy, and not something any veterinarian ever gets used to. It's almost always incredibly sad, with a lot of emotion on both sides. But doing so during a pandemic, where masks and social distancing are a must – it's just hard. It's especially hard when you have the kind of relationship and history that I do with Poco and his mom Robbin. 
I first saw Poco in February of 2005, as an 8-week-old puppy with horrible vomiting and diarrhea. He weighed all of 1 pound, very weak and dehydrated. We were concerned that he might have parvo, a nasty intestinal virus that can be deadly to young dogs. Fortunately, he tested negative for the condition, and after some fluid replacement, deworming, antibiotics, and a lot of TLC, he completely rebounded. Soon, we learned that Poco couldn't tolerate certain heartworm preventatives, and even experienced a minor scare with elevated liver values at one point (which he recovered from like a champ). He became one of my favorites, a most cherished patient; and his mom secured her spot on the A-List of clients. Robbin made the job of providing Poco's medical care a breeze. She's the only client I've ever had that would notify me when she felt it was time for his dental cleanings – at times with my having to convince her that we could wait a few more months. It wasn't hard to do – she trusted me completely.  
And Poco…he was a spunky one. He would allow us to do most of what was needed during his visits – vaccines, etc. But when it came to nail-trims … he wasn't a fan. He'd make a bit of a scene, but rarely left angry (thanks to a timely treat from his mom). A good life lesson from my dear little furry friend. He'd strut out of the exam room, like a boss, into the main lobby. Robbin and I would chuckle as we shared a nice side-hug on their way out.
Not immune to the effects of Father Time, Poco started to slow down in the last couple of years. First, arthritic pain, which responded well to pain meds. Then, some hearing loss, followed by failing vision. As is common with hearing and vision impaired patients, he experienced some anxiety – which we also curbed significantly with medication and lifestyle changes. Soon, though, it seemed nothing was really helping. 
Eventually, Poco started showing signs of senility – at times it seemed he didn't even know who Robbin was. His deterioration was difficult for both of us: For Robbin because she was losing her beloved friend, and for me because I felt powerless, as the one responsible for fixing what ailed him. But I also had a responsibility to Robbin – to prepare her for the inevitable. She asked, "When will I know?", which is always difficult to answer. I told her what I tell most: When he's having more bad days that good, you'll know it's time. I told her she's the only one truly qualified to make that decision. And, when she was ready, we'd do it anytime, anywhere she wanted. She told me she'd want him to be at his home, not far from my practice. When we discussed it earlier in the year, we had no idea we'd have an unwelcomed, surprise guest – the dreaded COVID-19 virus – that would derail our plans in the worst way. 

Last week, Robbin called to let me know that the following Monday would be the day. Fortunately, I was off, so we made late-morning plans. She asked if I would have an issue with two of her closest friends, Jill (also a good client and friend) and Carolyn being present, assuring me that they'd wear masks and respect social distancing. For Robbin, of course, we'd make it work. I struggled with the best way to perform the euthanasia while being careful for all involved, and after a few considerations we settled on what I hoped would be the most sensitive plan. 
Sunday, Robbin and I texted most of the day. She sent me a picture of Poco in his harness, and near to her heart, enjoying a final visit to Grant Park, one of his favorite places. Then Monday came, and sooner than we wanted. When I arrived at the house, with all necessary injections, Robbin met me at the door, mask on. I walked in, greeting Jill and Carolyn, both masked and across the room. I could see in her eyes that Robbin had spent an emotional morning – and my first instinct was to offer a hug. But, I couldn't do that. I looked over Robbin's shoulder to find Poco sitting quietly on the couch. The girlfriends took Robbin out on the back deck, and Poco and I sat together for a little while before I gave him two injections: the first one to sedate him, the second to put him to rest. Then, I carried him out to his momma – but hadn't thought about how the transfer was going to take place (I'd failed to include that in "the plan").  As we were both masked, and though at 5'10" I'm not considered "tall" I am a few inches taller than Robbin, I looked up in the air, holding my breath and holding back tears, and placed him into her arms.
Robbin held Poco while her friends stood by for moral support (everyone wearing masks), sobbing quietly. Once she was ready, she carefully handed him back to me, so that I could deliver him to the crematory for his final arrangements. As I walked out, my cloudy eyes met with hers, and we did a little "backwards head bump", as our usual side-hug is closer than allowed at this time. It was awkward, but something we both needed and appreciated. As I walked to the car with Poco, another client walking her dog saw me, waving happily until she realized the sorrow in my eyes (which was apparent even with my mask on) – and the happiness quickly turned to empathy.  She stood quietly, allowing me to walk by and place Poco carefully in my SUV, and she and her terrier mix stood in what almost resembled a salute as I started the car and drove away.
Tell us what you think of this post?
Important: The opinions expressed in WebMD Blogs are solely those of the User, who may or may not have medical or scientific training. These opinions do not represent the opinions of WebMD. Blogs are not reviewed by a WebMD physician or any member of the WebMD editorial staff for accuracy, balance, objectivity, or any other reason except for compliance with our Terms and Conditions. Some of these opinions may contain information about treatments or uses of drug products that have not been approved by the U.S. Food and Drug Administration. WebMD does not endorse any specific product, service or treatment.
Do not consider WebMD Blogs as medical advice. Never delay or disregard seeking professional medical advice from your doctor or other qualified healthcare provider because of something you have read on WebMD. You should always speak with your doctor before you start, stop, or change any prescribed part of your care plan or treatment. WebMD understands that reading individual, real-life experiences can be a helpful resource, but it is never a substitute for professional medical advice, diagnosis, or treatment from a qualified health care provider. If you think you may have a medical emergency, call your doctor or dial 911 immediately.