Pet Adoption During the Pandemic: What to Consider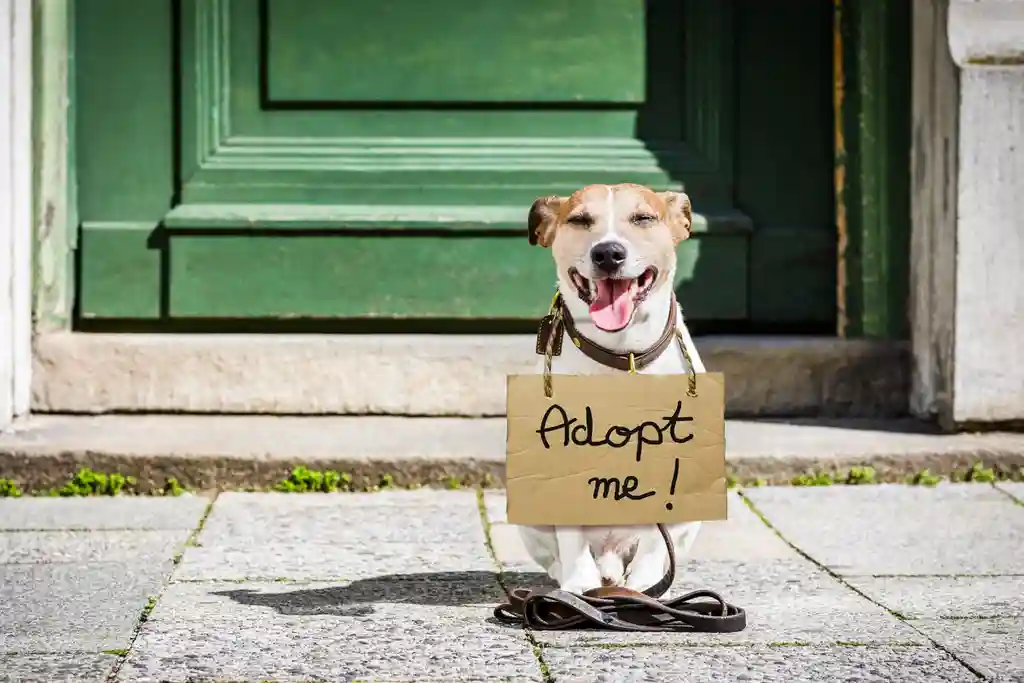 The pandemic has brought a decline in so many important parts of life: employment, travel opportunities, friendly gatherings, and even hugs. But in other areas, like pet adoption, it's caused a boom like we've never seen before.  
For the first time in forever, animal shelters, pet rescue groups, even breeders and pet stores are finding themselves with a shortage of pets to adopt. That's a very good thing, and highly unusual. 
Why is this? Well, I think there are a few different explanations:
People are home much more than they've been before -- and many times home alone (cue the hands on cheeks with that "AHHHHHH!" look).  They miss companionship, someone or something to love. Maybe they've thought about adopting a zillion times, but that COVID-19 world has pushed them to make the call to set up an appointment to visit.
Parents are looking for ways to keep the kids entertained. There is only so much we can offer indoors. The kids have been wanting a dog or cat for-like-ever -- and suddenly that doesn't sound like such a bad idea anymore. After all, it would not only give the kids something to love on, it would give them a chance to learn responsibility … yada yada yada. Basically, parents just want a break -- somewhere other than in the corner of the broom closet. 
People may not be able to hang out with friends, but their dogs can. So owners take their pups to the dog park, and after observing how much fun Buster was having, they think, "Maybe he/she needs a companion?" And before they know it, they're making a detour on the way home, heading toward the animal shelter to look for a new friend for Buster. 
As a veterinarian, this spike in pet adoption puts a big smile on my face -- but does make me a little apprehensive. My concern, as shared by many other vets, is that once we "get back to normal" (whatever that "new normal" is), some of these impulsive decisions may result in families having a pet that no longer fits their lifestyles. People will eventually start spending more time outside the home -- going back to schools and offices. And when that happens, the adopted pets, who have enjoyed incredible attention, affection, and activity from their new family, suddenly find themselves alone. Many pets respond a radical decline in attention by exhibiting undesirable behaviors, like anxiety, aggression (to other pets as well as people), soiling around the home, and destruction to household items. What can follow is that our shelters will start to fill up again.
So if you're thinking about adopting, it's important to ask yourself some questions before bringing a new pet home:
Why are you adopting? If it's based on research, lifestyle considerations, and good forethought, then make the move. If it's ultimately based on personal loneliness, responding to the desires of children (which will help keep them busy and engaged at home) or other family members, then you have to move on to the next question.
What is the plan for pet care and engagement once the pandemic is over (or over enough that we can resume normal routines)? The family members who have handled feeding, training, cleaning up after, and engaging with the new pet -- what happens when they go back to school and work? 
Even with my concerns, I still appreciate the fact that if COVID-19 has done anything good, it's bringing humans and pets together. The human-animal bond is good for both physical and mental health and good for the soul. Though it's a less-than-ideal circumstance that's leading many people to adopt, that human-animal bond that forms is real -- and powerful enough to last.
Tell us what you think of this post?
Important: The opinions expressed in WebMD Blogs are solely those of the User, who may or may not have medical or scientific training. These opinions do not represent the opinions of WebMD. Blogs are not reviewed by a WebMD physician or any member of the WebMD editorial staff for accuracy, balance, objectivity, or any other reason except for compliance with our Terms and Conditions. Some of these opinions may contain information about treatments or uses of drug products that have not been approved by the U.S. Food and Drug Administration. WebMD does not endorse any specific product, service or treatment.
Do not consider WebMD Blogs as medical advice. Never delay or disregard seeking professional medical advice from your doctor or other qualified healthcare provider because of something you have read on WebMD. You should always speak with your doctor before you start, stop, or change any prescribed part of your care plan or treatment. WebMD understands that reading individual, real-life experiences can be a helpful resource, but it is never a substitute for professional medical advice, diagnosis, or treatment from a qualified health care provider. If you think you may have a medical emergency, call your doctor or dial 911 immediately.