When the Vet's Estimate Is More Than You Can Afford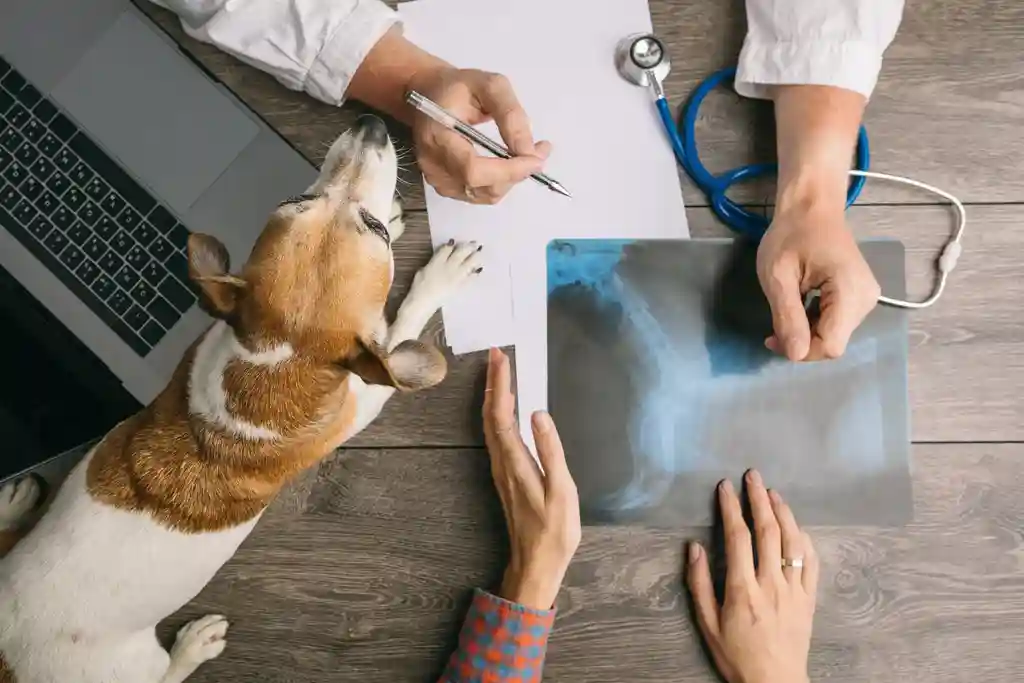 Last week, we met with a new patient, a 6-year-old male Lab mix, Roscoe. His mom brought him in for a second opinion. The previous vet had diagnosed him with a possible cancerous skin tumor and recommended surgical removal. Roscoe's mom was very concerned for her baby, but she balked at the vet's cost estimate for performing the surgery. She shared her concerns with a friend (who'd been a client of mine for the last decade), and her friend recommended she bring Roscoe to see me for a second opinion.
As we finished the exam, Roscoe's mom showed me a copy of the previous vet's estimate and asked if I could do it for less. I asked if she'd discussed the recommended plan and estimated cost with the other doctor? She told me, "No.  When I saw that big number on that estimate, I'd seen enough. I thanked him and left." 
Here is the thing. When your veterinarian presents an estimate for a non-routine procedure, the first estimate is almost always a list of procedures recommended for the most positive outcome. It is the best they can offer -- but it is likely not the only option. The first estimate is "Plan A," but there is usually a plan B, and even sometimes Plans C and D. All plans are hoping for success, but with differing alternatives.
In this case, knowing that Roscoe's mom had not been happy with the previous vet's initial estimate, I presented several different options. Turns out, my "Plan A" was actually a tad bit higher than the first vet's. But we discussed Plans B and C as well and settled on the one that best fit her family's position. We decided to hold off on sending the sample out for histopathology (or "biopsy") and adjusted a couple of the medication recommendations. This plan allowed us to keep the cost down while still providing proper medical care to her pup.
When you get an estimate from your vet, don't be afraid to ask if there are other options. There is no shame in saying that Plan A is out of your financial comfort zone. We won't label you a bad or neglectful pet owner, or a cheapskate or selfish. We know you want the same thing we do, and we want to move forward with a plan that everyone is fully comfortable with -- even if it's not Plan A. 
Tell us what you think of this post?
Important: The opinions expressed in WebMD Blogs are solely those of the User, who may or may not have medical or scientific training. These opinions do not represent the opinions of WebMD. Blogs are not reviewed by a WebMD physician or any member of the WebMD editorial staff for accuracy, balance, objectivity, or any other reason except for compliance with our Terms and Conditions. Some of these opinions may contain information about treatments or uses of drug products that have not been approved by the U.S. Food and Drug Administration. WebMD does not endorse any specific product, service or treatment.
Do not consider WebMD Blogs as medical advice. Never delay or disregard seeking professional medical advice from your doctor or other qualified healthcare provider because of something you have read on WebMD. You should always speak with your doctor before you start, stop, or change any prescribed part of your care plan or treatment. WebMD understands that reading individual, real-life experiences can be a helpful resource, but it is never a substitute for professional medical advice, diagnosis, or treatment from a qualified health care provider. If you think you may have a medical emergency, call your doctor or dial 911 immediately.