How Exercise Reduces My Psoriasis Flare-Ups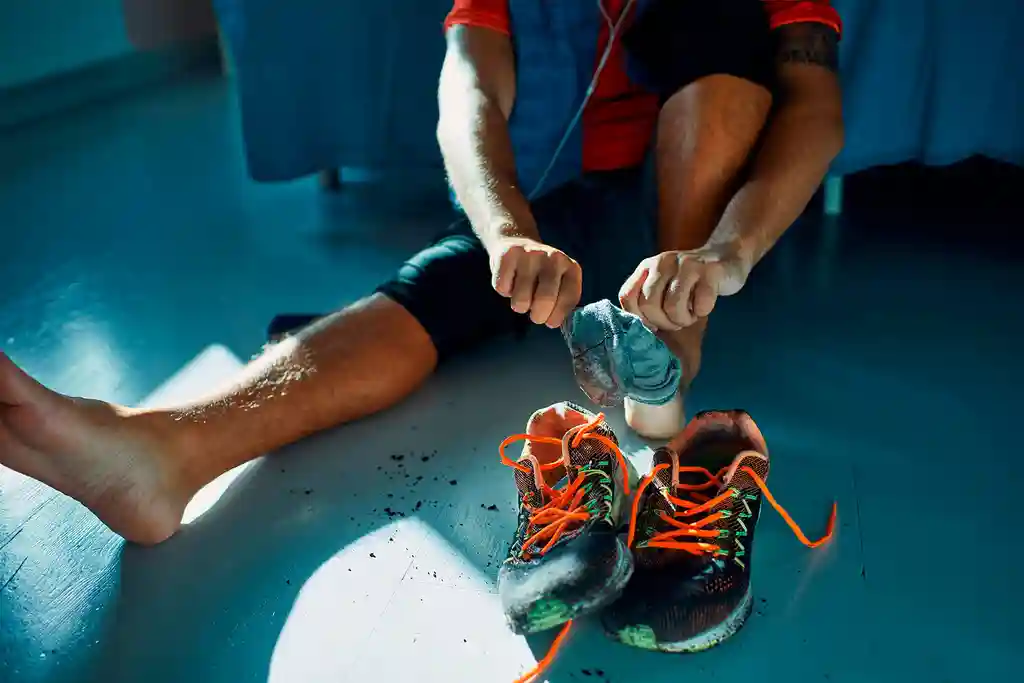 Believe it or not, sweating can do a huge favor to irritated, dry skin. Three to five days of exercise works wonders for me and my psoriasis.
With psoriasis, the life cycle of your skin cells greatly accelerates, leading to a buildup of dead cells on the surface of the skin. That causes red, itchy, scaly patches, most commonly on the knees, elbows, trunk, and scalp.
As an active person, I noticed drastic changes between the times that I worked out versus the times I did not. For example, when I didn't exercise, I experienced much more redness, dryness, and irritation, whereas when I exercised, the dryness, redness, and irritation were much more minimal.
Many individuals with psoriasis will recommend that you moisturize often. I agree with moisturizing, but I would suggest breaking a sweat as well. I recommend any cardio-related physical fitness because it will allow your body to sweat more, let out the toxins, and self-moisturize in a way.
Some workouts that I take part in on a weekly basis include running, basketball, high-intensity interval training, and lifting. You don't have to be a superhuman athlete to do your skin a favor. Small, consistent workouts add up and make the entire experience more tolerable.
One must note that proper hygiene is necessary. If you sweat a fair amount, it's essential to clean yourself well and keep your skin nice and clean.
If you have access to saltwater and deal with psoriasis, it's also beneficial to go in for a dip and allow yourself to get rid of any dead skin.
Regardless of those who may say exercise worsens psoriasis, I have found that it helps fight inflammation in the body, sharpens my mind mentally, and gets me to where I want to be physically. It is very rare that exercise could be a bad thing for you, so if you want to minimize the negative effects of psoriasis, book some time in your schedule.
Working out is a priority for me. I commit to at least a couple of workouts a week, and it's better than nothing. Whenever I've been in a workout drought, psoriasis has been harder on my skin. Your body will appreciate the work you put in. Exercise can benefit anyone, but especially those of us with psoriasis.
Photo Credit: Geber86 / E+ via Getty Images
Tell us what you think of this post?
Important: The opinions expressed in WebMD Blogs are solely those of the User, who may or may not have medical or scientific training. These opinions do not represent the opinions of WebMD. Blogs are not reviewed by a WebMD physician or any member of the WebMD editorial staff for accuracy, balance, objectivity, or any other reason except for compliance with our Terms and Conditions. Some of these opinions may contain information about treatments or uses of drug products that have not been approved by the U.S. Food and Drug Administration. WebMD does not endorse any specific product, service or treatment.
Do not consider WebMD Blogs as medical advice. Never delay or disregard seeking professional medical advice from your doctor or other qualified healthcare provider because of something you have read on WebMD. You should always speak with your doctor before you start, stop, or change any prescribed part of your care plan or treatment. WebMD understands that reading individual, real-life experiences can be a helpful resource, but it is never a substitute for professional medical advice, diagnosis, or treatment from a qualified health care provider. If you think you may have a medical emergency, call your doctor or dial 911 immediately.