Experiencing Psoriasis in Hot and Cold Conditions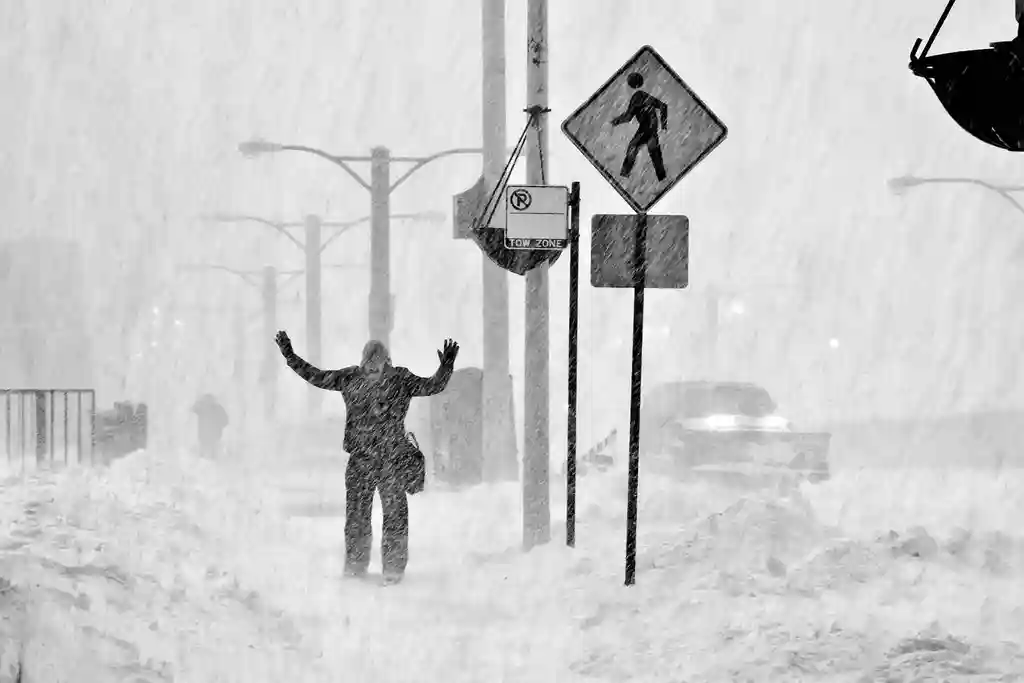 My life was drastically different living in 90-degree-plus weather versus living in tough winter Chicago. I served overseas for a year in Saudi Arabia and Kuwait, two of the hottest places I've ever traveled to. 
For the entirety of my deployment, I didn't experience psoriasis. My skin actually repaired completely during our pre-deployment training in Fort McGregor, TX. After only a few months in sunny weather, the only thing that remained on my body was a few white psoriasis patches. 
Halfway through my tour in the Middle East, I had totally forgotten that I had psoriasis. I wasn't dealing with flare-ups, dryness, redness, and insecurity. Reflecting on this time is fascinating to me. One-half of me says that deployment was such a good time. One-half of me says that deployment was one of the toughest years of my life. 
The absence of my psoriasis made me grateful that I was on deployment. But the absence of my loved ones back home made me homesick. There was a trade-off. Fair skin to be thousands of miles away from home in places I've never been before. 
What is my psoriasis like back in Chicago? Around the late fall, the temperature drops to the 40s or 30s and my skin starts to react. I'll get little red flare-ups that end up making dead skin fall off. 
There are marks beneath my clothes that no one would know about if they just looked at me. The only places people would see my psoriasis are on my arms, legs, elbows, and sometimes my face. Some flare-ups can be so bad that I scratch it and accidentally rip the skin off prematurely to the point where there's a little blood.
Besides that, the marks present themselves the colder it gets. If I fail to bundle up properly, then I pay the price. As the years go on, I've learned my lesson and do whatever it takes to avoid too much exposure to the cold winds. 
The big takeaway is that your environment can affect your skin heavily. Due to my psoriasis, I have considered relocating, but I have come to call this place home. At some point, I may need to relocate, even for a year, to somewhere warmer. I am at least grateful that I am self-aware of my choice of location and have things to consider. My psoriasis is somewhat in my control. 
Photo Credit: George Imrie Photography / Moment via Getty Images
Tell us what you think of this post?
Important: The opinions expressed in WebMD Blogs are solely those of the User, who may or may not have medical or scientific training. These opinions do not represent the opinions of WebMD. Blogs are not reviewed by a WebMD physician or any member of the WebMD editorial staff for accuracy, balance, objectivity, or any other reason except for compliance with our Terms and Conditions. Some of these opinions may contain information about treatments or uses of drug products that have not been approved by the U.S. Food and Drug Administration. WebMD does not endorse any specific product, service or treatment.
Do not consider WebMD Blogs as medical advice. Never delay or disregard seeking professional medical advice from your doctor or other qualified healthcare provider because of something you have read on WebMD. You should always speak with your doctor before you start, stop, or change any prescribed part of your care plan or treatment. WebMD understands that reading individual, real-life experiences can be a helpful resource, but it is never a substitute for professional medical advice, diagnosis, or treatment from a qualified health care provider. If you think you may have a medical emergency, call your doctor or dial 911 immediately.