Not Throwing Away My Shot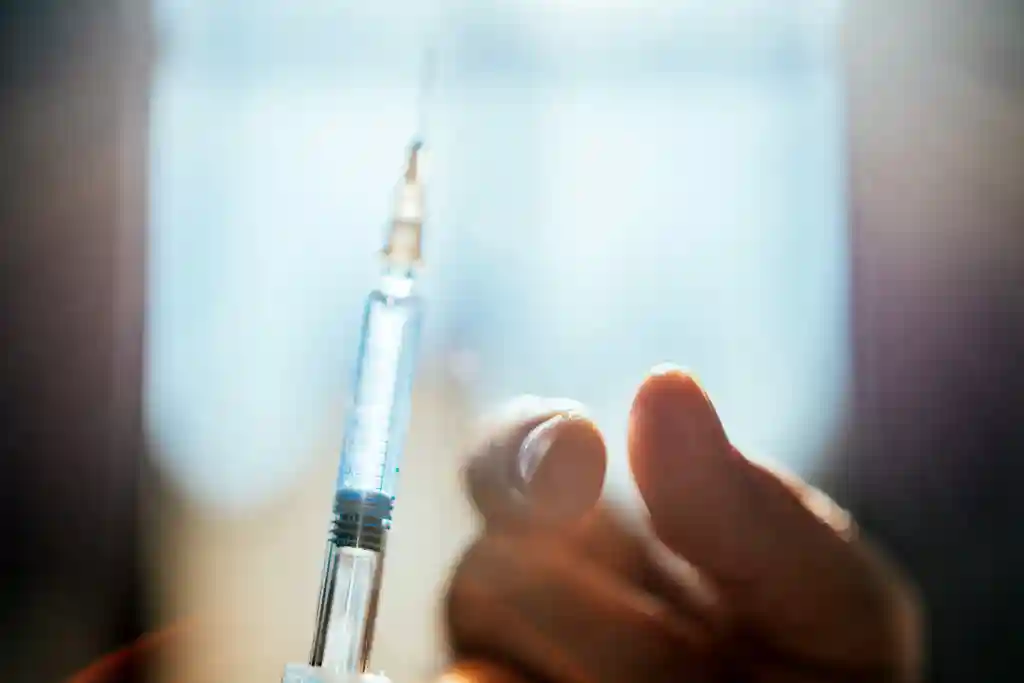 I have noticed in some of my online groups and on other social media for psoriatic arthritis, some people are trying to avoid medication. For many, they want to try diet and exercise. For others, they worry about side effects of medication. Both of those I respect greatly.
With my diagnosis, my doctor immediately talked about medication that could help. Me being me, I had no hesitation about going on medication. My mama has always been a proponent of taking medicine to cure what ails you, and I take after her in that regard. I was young (under 30) when I was diagnosed and was absolutely miserable with my arthritis pain and with my psoriasis, so medication here I come.
With my first medication, my mother had friends who took it, and who had side effects, and convinced me to take it on Friday so I could have Saturday to recover. As usual, Mama knows best. Yep, it made me a bit sickly on Saturday. OK very sick and lying around. I had a bad headache, nausea, fatigue, lack of appetite. I was happy when I went off it. But then I had to go back on it. My doctor eventually switched me to the injectable version. He said he should be a bit easier on me than the pill version. It helped some, but I still get some bad Saturdays. I'd been back on it a few years when I had to go off it last summer because I was on antibiotics (more to come on that). I could tell a difference. Yep, that shows that it has been helping me. When I went off of it, I noticed more pain and stiffness and a few spots of the beginning of psoriasis.
In addition to that medication, I have also been on a few different medications that belong to a class known as disease-modifying antirheumatic drugs, or DMARDs for short. The medications that you see advertisements for all over your TV, those are DMARDs. These work differently than ibuprofen, acetaminophen, naproxen sodium, etc. I was started on these early on. That is where I first learned of "prior authorization" in insurance. That means the insurance has to approve the doctor's prescription. This is important and sometimes you have to stay on your doctor, insurance, and pharmacy about it. Anyway, I was put on one of these medications and it was an injection. That was my first experience with giving myself an injection. This was a syringe that I had to draw up and stick in my stomach. Sometimes, I'd miss. It just didn't seem natural to stick a needle in your stomach for some reason. I eventually got OK at it, but I didn't like it.
But then, a few years later, I was put on a new medication and it was in an auto-injector pen. This is something I could do. I just rest it on my stomach, push a button, and the needle goes in automatically and I don't even have to see it. I barely even feel it. Also, drug No. 2 is the one that really put me in low disease activity. Within weeks, I felt I had my life back. But I also had to be careful on drug No. 2 because if you have infections, drug No. 2 could make it tougher to fight them. I was on drug No. 2 while I had mono, strep, the flu, and countless sinus infections. Because of the stress on my immune system, my doctor suggested drug No. 3, which was easier on my immune system and it wasn't an injection. However, it didn't work as well, so I had a choice to make: Drug No. 2 -- more effective but immune issues or drug No. 3 -- less effective but fewer immune issues. I chose drug No. 2. It was a lot to think about, but I made the choice that was right for me.
I'm now on drug No. 4 because drug No. 2 stopped working as well for me, so my doctor suggested drug No. 4. That's the thing with these medications. These are not like other drugs when you get sick. With those, the doctors know what to prescribe because of what you have, you take it for a week or two and, boom, you are good. These medications I will probably be on for life. That is a lot to take in and take on. That's because this is a chronic disease that doesn't just go away. But I know these medications can help prevent further damage to my joints and body as a whole. Also, not all of these drugs work the same or work at all for some. I have arthritis friends that have been on a number of these medications, trying to find relief.
But, like all medications, side effects are real. Before starting any medication, please talk with your medical professional and your pharmacist. Your medical professional can inform you of the side effects and explain what to look for. The pharmacist can also give you side effect information as well as any potential drug interactions. One of my medications interacts with antibiotics, so if I ever have to go on them, I have to go off my medication.
For me, with all apologies to Lin-Manuel Miranda, I'm not throwing away my shot. I take my one shot weekly and my other medication every 4 weeks. I know that these have helped me and continue to help me live a better quality of life. They don't cure my psoriatic arthritis, but for now they are keeping them under control. Medication for me is a decision I made and am happy with. Yes, there are drawbacks, but I weighed them against the benefits and chose what was best for me. You do the same.
Stay connected to others with PsA. Join our Facebook Support Group now. 
Photo Credit: Guido Mieth / DigitalVision via Getty Images
Tell us what you think of this post?
Important: The opinions expressed in WebMD Blogs are solely those of the User, who may or may not have medical or scientific training. These opinions do not represent the opinions of WebMD. Blogs are not reviewed by a WebMD physician or any member of the WebMD editorial staff for accuracy, balance, objectivity, or any other reason except for compliance with our Terms and Conditions. Some of these opinions may contain information about treatments or uses of drug products that have not been approved by the U.S. Food and Drug Administration. WebMD does not endorse any specific product, service or treatment.
Do not consider WebMD Blogs as medical advice. Never delay or disregard seeking professional medical advice from your doctor or other qualified healthcare provider because of something you have read on WebMD. You should always speak with your doctor before you start, stop, or change any prescribed part of your care plan or treatment. WebMD understands that reading individual, real-life experiences can be a helpful resource, but it is never a substitute for professional medical advice, diagnosis, or treatment from a qualified health care provider. If you think you may have a medical emergency, call your doctor or dial 911 immediately.