My Experiences With Cortisone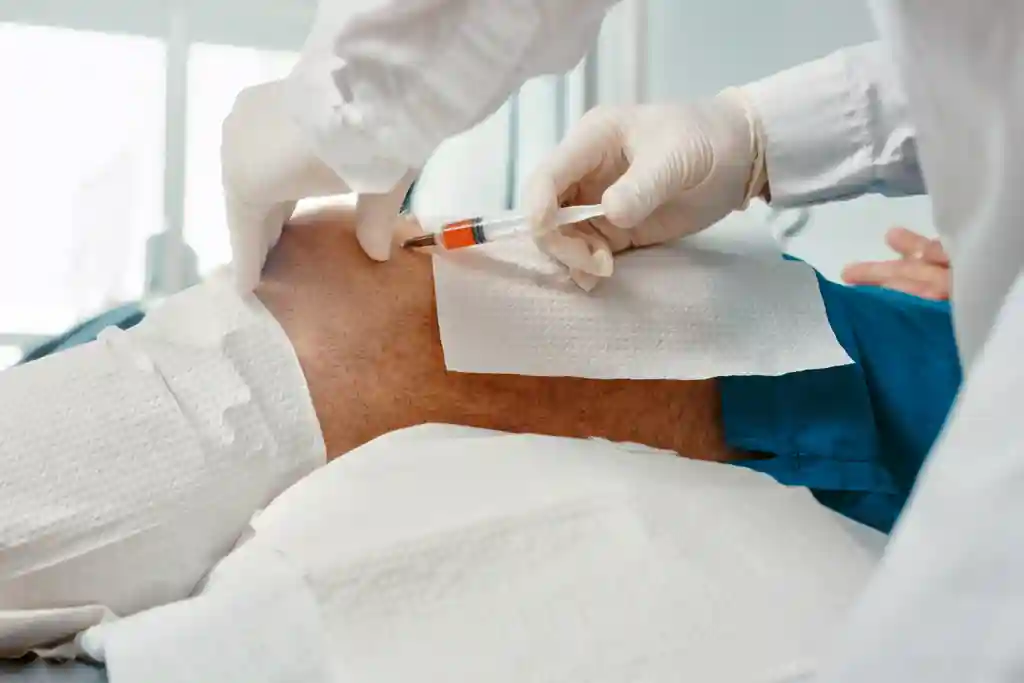 In 1967, I had to have a physical examination and chest X-ray in order to enroll at university. It was my first chest X-ray, and it was performed by my parents' internist. Immediately following the exam, the physician met with me and my mother, and he told us that everything looked fine. About 3 hours later, he called my mother and told her that I should be admitted to a hospital immediately, because once the wet X-ray had dried, he noticed an oatmeal-like substance on my left lung. (Nowadays, physicians use X-rays that generate electronic X-ray results, so there is no longer any such waiting period.)





After 5 days of tests, the final one was a 

liver biopsy

, which confirmed that I had 

sarcoidosis

, an inflammatory disease that caused granulomas to grow in my lung and liver. The physician said that I could start college, but that I would have to make sure that I did not get "out of breath" (e.g., no physical education or sports activity, no singing, and limited climbing of stairs). He prescribed daily high doses of an anti-inflammatory drug, and he wanted to have follow-up visits every month.





The medication worked, and the lung condition and lymph and liver involvement disappeared after 2 years and have not returned in 55 years. This meets the classic definition of REMISSION. However, subsequent pulmonary function tests have shown that my lung capacity is somewhat impaired. 

In the late 1970s, after I had been diagnosed with psoriasis and a had tried various ointments, creams, and phototherapy, a dermatologist recommended multiple 

intralesional injections of cortisone

. Using a small needle, he would inject cortisone into the plaques. They worked to clear the skin. There was also some noticeable benefit in reducing the swelling of my nearby joints that were affected by psoriatic arthritis.

 

In 1977, I caused my left knee to swell up by playing too much tennis one day in a tournament. After draining my knee, a rheumatologist injected the knee with cortisone.

On a few occasions, I would experience a flare in a knee, a hip, or a shoulder, and my rheumatologist or an orthopedic surgeon would inject that joint with a corticosteroid.

At one time, I noticed some shooting pain in my right hand and wrist. I went to a hand surgeon, who manipulated the joints, took X-rays, and eventually injected the wrist. The injection would last 4 to 5 years before it had to be repeated. He also had a customized hand splint made for me. Later, I had a similar experience on the left hand and wrist.

In or around 2015, I was experiencing pain in my legs, despite having had both knees and both hips replaced. I went back to my hip surgeon, and after taking X-rays and manipulating the joints, he recommended an injection of cortisone into my spinal area at the L-4 and L-5 disks, where the sciatic nerve connects to the legs. It seemed to me and my wife that such an injection was somewhat radical, so I sought two more opinions as to whether this was the right treatment, from another orthopedist and a spine surgeon. Both confirmed the diagnosis and treatment after reviewing X-rays and an MRI. 





The proposed treatment consisted of three biweekly infusions of cortisone into the spinal region at L-4 and L-5. It was performed by a radiologist using a fluoroscope to confirm the correct location for the needle.





During the first infusion, I sensed a tingling going down my right leg, which I told the radiologist. I thought it might be a good signal, but he said it might just be coincidental. I returned for the second infusion. By happenstance, I had a regular checkup with my primary care physician 2 days later. A routine blood test confirmed that my 

blood glucose

had jumped to 580, so that physician referred me to an endocrinologist, who told me that he had seen this happen before. He diagnosed me with diabetes and started me on high doses of insulin to bring down the blood glucose, which returned to normal levels over the next 2 weeks. I continue to test my blood glucose twice daily, and I take insulin when my score exceeds 120.





Apparently, it is well known among physicians that cortisone can elevate one's blood glucose score. Unfortunately, none of the orthopedic surgeons or the radiologist ever suggested that the spinal infusion treatment could trigger diabetes. I have a family history of diabetes among the male members of my immediate family, so it seems that I was likely to be vulnerable.





In my history, each of the prior injections of cortisone were localized, directly into the joint. Only the spinal infusion was a "systemic" infusion, where the dispersion of the medicine might be more widespread.

Subsequently, on two occasions, when I have experienced pain in my legs (specifically the iliotibial band between the hips and knees), I have received cortisone injections into the hip. Since I continue to measure my blood glucose twice daily, it appears that these injections are causing temporary elevations, which I can control with insulin (they last up to a week).





My caution to patients is that while cortisone can be an excellent way to control inflammation, physicians should limit the number of times and the dosage in order to avoid adverse consequences. Patients who have been diagnosed with diabetes should pay careful attention to their blood glucose scores following a cortisone injection and should be prepared to increase their insulin dosage for a period to normalize their score. Patients who are prediabetic or have never been so diagnosed should be alerted to the potential of their blood glucose going up, and should discuss that potential in advance with their physician.
Stay connected to others with PsA. Join our Facebook Support Group now. 
Photo Credit: Kobus Louw / E+ via Getty Images
Tell us what you think of this post?
Important: The opinions expressed in WebMD Blogs are solely those of the User, who may or may not have medical or scientific training. These opinions do not represent the opinions of WebMD. Blogs are not reviewed by a WebMD physician or any member of the WebMD editorial staff for accuracy, balance, objectivity, or any other reason except for compliance with our Terms and Conditions. Some of these opinions may contain information about treatments or uses of drug products that have not been approved by the U.S. Food and Drug Administration. WebMD does not endorse any specific product, service or treatment.
Do not consider WebMD Blogs as medical advice. Never delay or disregard seeking professional medical advice from your doctor or other qualified healthcare provider because of something you have read on WebMD. You should always speak with your doctor before you start, stop, or change any prescribed part of your care plan or treatment. WebMD understands that reading individual, real-life experiences can be a helpful resource, but it is never a substitute for professional medical advice, diagnosis, or treatment from a qualified health care provider. If you think you may have a medical emergency, call your doctor or dial 911 immediately.