Fatigue and Psoriatic Disease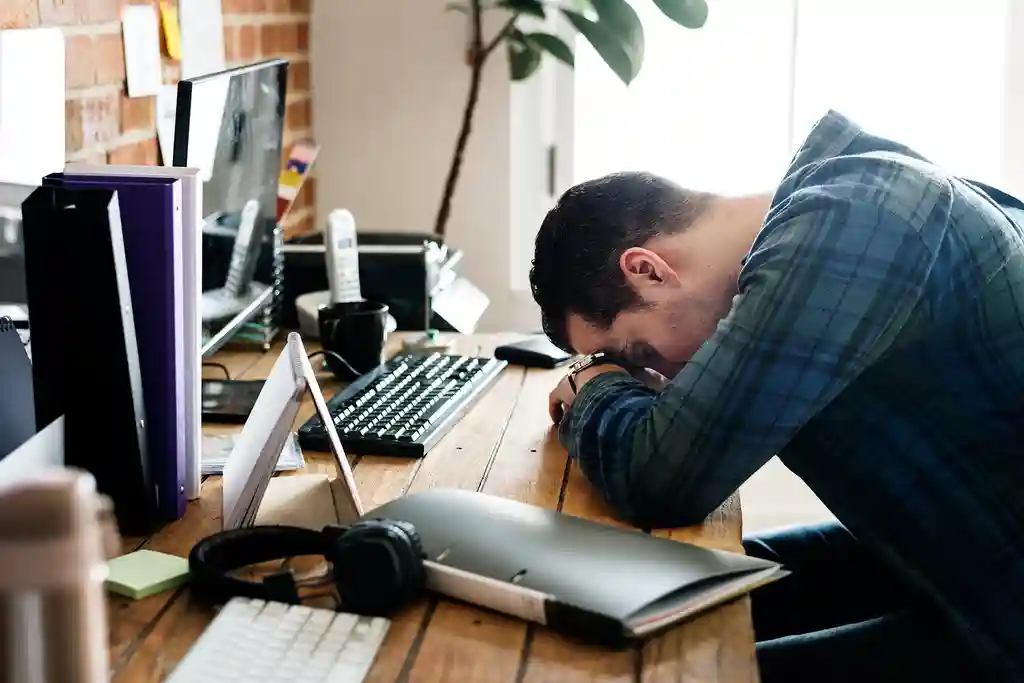 As with many people who have psoriatic disease, I deal with fatigue most of the time. In my situation, this is less the case with psoriasis than it is with psoriatic arthritis (PsA).
When I was in law school, I developed some stiffness in my neck due to poor ergonomics in my desk chair when studying. I was prescribed a pain medication, which would help with pain but would make me tired. I was embarrassed on several occasion when I was called upon by a professor who used the Socratic method (teaching through cross-examination in essence), and my fatigue prevented me from thinking clearly. I was diagnosed with PsA in 1976, following a traumatic injury due to overplaying tennis. Soon thereafter, and continuing, I noticed that I would tire quickly whenever I was engaged in physical activity, eventually including walking or standing for more than 30 minutes at any one time. 
PsA is a chronic condition, and I endured its effects for many years before biologic drugs were introduced in 1999. Prior to that time, I had severe damage and destruction to my knees, which eventually led to double total knee replacements in 1999. I spent 22 days in rehabilitation at the hospital following the surgery. Although I eventually returned to full mobility of the knees, with a 130-degree range of motion (we sit with our knees at a 90-degree angle), my rehabilitation period was largely spent rebuilding the quadriceps above the knees.
Over time, I have had both hips and both shoulders replaced. Despite having relatively full range of motion for each of my joints, there continues to be pain at various sites in my body, but especially with the weight-bearing joints (knees, hips, ankles, feet).
A few medications that I have taken over the years for the PSA (acetaminophen, and then nonsteroidal anti-inflammatory drugs, then disease-modifying antirheumatic drugs, or DMARDs) have triggered fatigue as a side effect. Starting about 6 years ago, in order to control my overall body pain and individual flares of pain at various locations, I have been taking twice-daily doses of a mild opiate-like drug. Many of these medications, but especially this drug, make you tired. This is quite helpful at night, because it has allowed me to sleep well despite the occasional pain flare. However, because of the tiredness that they induce, it is important to gauge their impact on you as an individual before you do certain things, like starting to drive while taking this medication.
For me, the most intense period of fatigue has been triggered by infusions of morphine prior to surgeries. This is a good thing, because it enables me to sleep through the procedures and beyond. As helpful as morphine can be, it is highly addictive, so it is very important to limit your intake of this powerful drug.
It is very difficult to accommodate your state of fatigue during your working years, because it can interfere with your performance. I have found that my supervisors and colleagues have been most accommodating when I have told them in advance about what I am taking and its consequences.
Sometimes the best thing you can do is "soldier through" the fatigue. But if there is any way to do so, taking a brief siesta can help carry you through the day. I do tend to nod off when reading or when watching television in the evening.
Stay connected to others with PsA. Join our Facebook Support Group now.
Photo Credit: iStockphoto / Getty Images
Tell us what you think of this post?
Important: The opinions expressed in WebMD Blogs are solely those of the User, who may or may not have medical or scientific training. These opinions do not represent the opinions of WebMD. Blogs are not reviewed by a WebMD physician or any member of the WebMD editorial staff for accuracy, balance, objectivity, or any other reason except for compliance with our Terms and Conditions. Some of these opinions may contain information about treatments or uses of drug products that have not been approved by the U.S. Food and Drug Administration. WebMD does not endorse any specific product, service or treatment.
Do not consider WebMD Blogs as medical advice. Never delay or disregard seeking professional medical advice from your doctor or other qualified healthcare provider because of something you have read on WebMD. You should always speak with your doctor before you start, stop, or change any prescribed part of your care plan or treatment. WebMD understands that reading individual, real-life experiences can be a helpful resource, but it is never a substitute for professional medical advice, diagnosis, or treatment from a qualified health care provider. If you think you may have a medical emergency, call your doctor or dial 911 immediately.