Care Coordination: The Patient's Dilemma in an Age of Specialization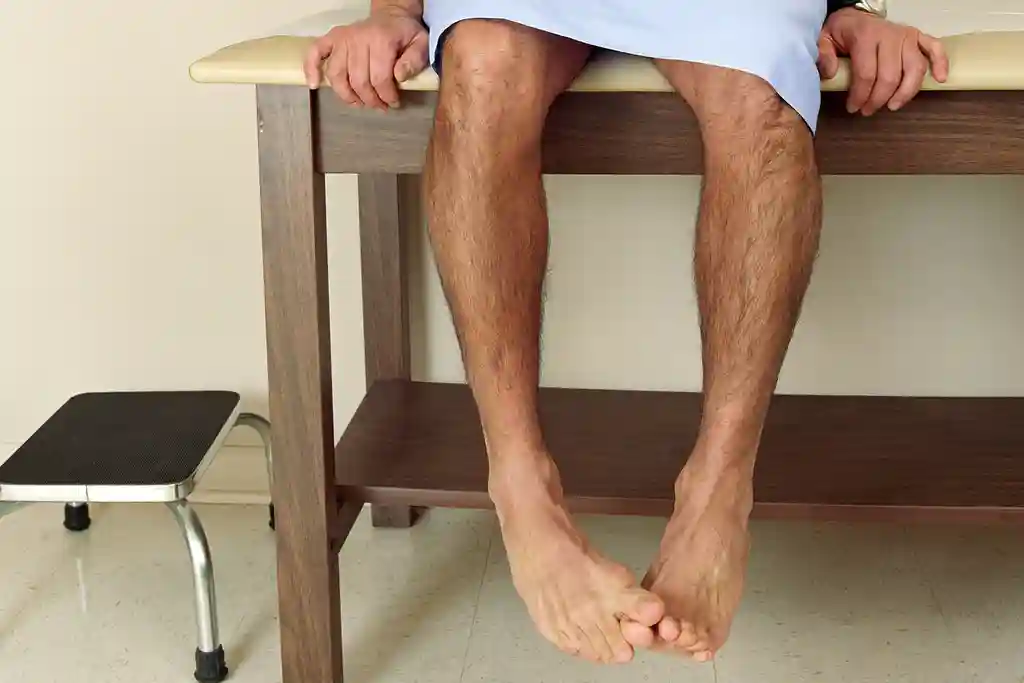 I am a patient with several chronic diseases that are common co-occurring conditions of psoriasis, including psoriatic arthritis (PsA), hypertension, and diabetes, among others. Between 1976, when I was first diagnosed with PsA by a rheumatologist (let's call him Dr. Stein), and 2017, when he passed away, I was most fortunate to have a sole physician who was an internist with a focus on rheumatology serve as my primary care physician (PCP). 
As my PsA worsened before the introduction of biologics, and the other co-occurring conditions arose, Dr. Stein was able to refer me to specialists as needed, including an orthopedic surgeon, an endocrinologist, a gastroenterologist, and a cardiologist. Dr. Stein served as my "health care quarterback" and gatekeeper, monitoring my medications and treatments, consulting with the other specialists, and maintaining a complete record of my health care. I did not realize how lucky I was until Dr. Stein passed away.
In 2017, I sought a new rheumatologist who could also serve as my PCP. I came to learn that rheumatologists, at least in Southern California, were no longer also serving as PCPs. Instead, they had become single organ or disease practitioners. I set out to find a PCP who could help me manage my health care, and coordinate care with my specialist physicians. I had initial appointments with several candidates, but none of them showed much interest in hearing about my multiple conditions or my experience with them. My appointment consisted of taking my temperature and blood pressure and listening to my heart and lungs. Given my needs and prior experience, this seemed wholly inadequate to me.
Although I had never completely given up my own management of my health care, even with Dr. Stein, I was in effect thrown into the position of being my own care coordinator. I had always understood that my health care providers were using various algorithms to determine the specific care plan they recommended, and that there is considerable overlap among my conditions. 
The challenge has been to make sure that any new medications that I take do not have contraindications vis-a-vis my pre-existing medications. On several occasions, to my frustration, I have experienced the onset of a new condition through taking a new medication. Here are a couple of examples, but remember that my experience may not have been typical:
At some point, I developed cellulitis on my right shin. Dr. Stein diagnosed it immediately and prescribed a potent antibiotic. Dr. Stein had years earlier prescribed a DMARD to treat my PsA. Because he wanted me to start the potent antibiotic immediately, I filled the prescription at the pharmacy in his office building, which was not my regular pharmacy, and it did not have a record of my other medications. When I went back to Dr. Stein for a follow-up visit a few days later, a blood test showed a spike in my creatinine score, which caused Dr. Stein to refer me to a nephrologist (kidney specialist) who diagnosed me with chronic kidney condition, necessitating quarterly follow-up visits forever, and additional medications. Unfortunately, neither Dr. Stein nor the pharmacy realized that there was a "yellow flag" warning by the FDA for the combination of the potent antibiotic and the DMARD. I stopped taking both medications. Fortunately, the cellulitis had disappeared.
Around 2016, I was having pain in my legs, even though both knees and both hips had been replaced. I consulted with several orthopedic surgeons and a spine surgeon, and they all recommended that I take infusions of cortisone into my spinal region at L4-L5 (lumbar spine, where I had spinal stenosis). A radiologist performed the infusions using a fluoroscope. As the first of three infusions over a 5-week period began, I felt a tingling down my right leg, so I assumed that it might work. Two weeks later, I had my second infusion, but there was no tingling this time. Several days later, I went to a regular visit with Dr. Stein, and my blood tests revealed that my blood glucose had soared to 580 (normal is 80-120), so Dr. Stein referred me to an endocrinologist who diagnosed diabetes. I must have been pre-diabetic since several of my family members had been diagnosed earlier. It is also possible that this was the wrong procedure for me and triggered the onset of diabetes.
Following Dr. Stein's demise, I have come to realize that the following have occurred:
 There are a decreasing number of primary care physicians willing to take new patients, at least in my community, but I believe that this may be a national phenomenon.

We now are operating in an "age of specialization," and the specialist physicians have a limited knowledge of areas of medicine other than their own.

Patients with multiple chronic conditions require a PCP who can provide a holistic approach to the whole body, not just a particular disease or organ. 

There is considerable crossover among many chronic conditions, especially if they are co-occurring conditions and involve immune-mediated diseases.

The challenge for the patient is to learn how to guide their behaviors, treatments, and medications to minimize the impact of their conditions and to avoid contraindications of specialty medications. There are three principal ways to avoid these issues: 

Check with the prescribing physician about contraindications. 

Always use the same pharmacy, if possible, which will maintain a complete record of your medications, and check with the pharmacist when any new prescription is being filled. 

Carefully read the package insert with the new medication and look for contraindications and potential side effects to be monitored.

One of the biggest issues I have encountered has been confusion about the competing recommendations being made by various specialists. Without understanding the whole-body implications of recommendations as to any organ, it is impossible to proceed without great caution.

 Be your own advocate always, and be vigilant about keeping up to date on your medications and conditions. Use physicians that you like and trust.
Stay connected to others with PsA. Join our Facebook support group now.
Photo Credit: PM Images / Getty Images
Tell us what you think of this post?
Important: The opinions expressed in WebMD Blogs are solely those of the User, who may or may not have medical or scientific training. These opinions do not represent the opinions of WebMD. Blogs are not reviewed by a WebMD physician or any member of the WebMD editorial staff for accuracy, balance, objectivity, or any other reason except for compliance with our Terms and Conditions. Some of these opinions may contain information about treatments or uses of drug products that have not been approved by the U.S. Food and Drug Administration. WebMD does not endorse any specific product, service or treatment.
Do not consider WebMD Blogs as medical advice. Never delay or disregard seeking professional medical advice from your doctor or other qualified healthcare provider because of something you have read on WebMD. You should always speak with your doctor before you start, stop, or change any prescribed part of your care plan or treatment. WebMD understands that reading individual, real-life experiences can be a helpful resource, but it is never a substitute for professional medical advice, diagnosis, or treatment from a qualified health care provider. If you think you may have a medical emergency, call your doctor or dial 911 immediately.