Parenting With a PsA Diagnosis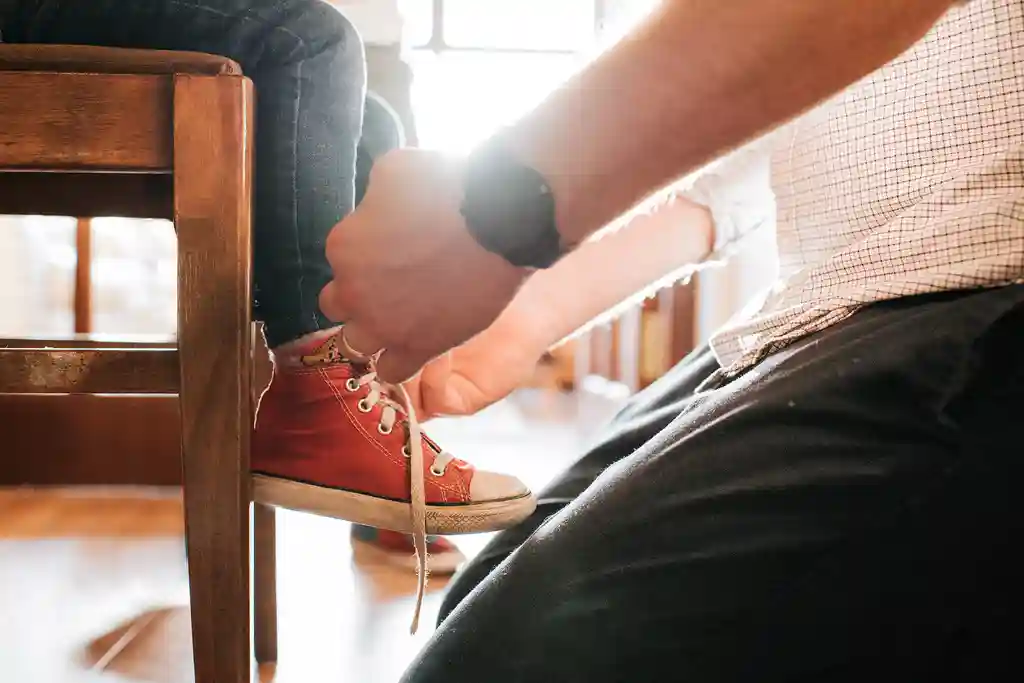 I was diagnosed with psoriatic arthritis (PsA) when I was 27 years old. Before that, I had been reasonably active, playing volleyball and tennis. As a youth and teenager, I was a good outfielder and quarterback, able to throw the ball a great distance with accuracy. But this was not to last, as illness entered center stage. In the intervening years, I went to college, law school, got married, and had children. The first instance of PsA was in my left knee, but it quickly began to adversely affect both knees, both hips, and both shoulders.
Our first child, a son, was born when I was 33. As he grew older and participated in sports teams, PsA got in the way of my participating with him via sports. I was unable to throw a ball overhand when playing "catch" with a softball or football. This was a personal disappointment; I could not perform these simple sporting activities, given my prior interest and history with those sports. I was also unable to run, so I could not serve as a coach for his baseball or soccer teams. I tried to attend all his games if I was not out of town on business travel.
Three years later, we had a daughter. One of my favorite activities with her was singing her to sleep at night. There is much truth in the statement that good can come from bad. I was able to teach her an appreciation for music, which she pursued in high school and college in vocal jazz ensembles. Fortunately for me, she did not have much interest in sports, but by that time, through incremental loss of flexibility, I was unable to get down on the floor to play with her because I was unable to get up on my own. 
When the children were about 7 and 4, respectively, we attended a large family Christmas party at a friend's home. Their usual Santa Claus (a tall neighbor teenager) was unavailable, so they asked me to pinch hit for him. I was taken to an upstairs bedroom where I put on a full-length costume, including a hat and snowy white beard. I came downstairs and sat in a large chair. The kids at the party were encouraged to stand by that year's Santa Claus (because my knees could not take the weight of them sitting on my lap). It went incredibly well, until my son came up and whispered in my ear that he knew it was me, because he recognized my watch. He didn't give me away, thankfully. Humor works wonders some of the time. That was a one-time opportunity, never to be repeated.
I have a very stiff neck due to the natural fusion of several disks. It is noticeable when strangers first meet me. Occasionally, when our family was walking down a street or in a store, someone would come up to me and ask if I had been in a car accident or something similar. My son and daughter would be horrified at the rudeness of a stranger. I would immediately explain that I had severe arthritis with fused disks in my neck, which was totally disarming to the stranger, and a mild comfort to my children. Later, in the car, my wife and I taught the children a lifelong lesson – never ever make a negative comment on someone's appearance, especially if it involves something that they cannot easily change. You can never take such an observation back. This was a teachable moment – a person's disability is not your business unless they choose to share it.
In my opinion, the most important thing that we can teach our children is to serve as a role model. My children are aware of my PsA and its impact because they were at home when several of the joint replacements occurred, and they were helpful in my recovery. They have read my published articles on my disease conditions, and they have heard me speak at conferences and dinners. They know of my volunteering activities and my dedication to educating others about the disease, and both have participated in fundraising activities and also provided their respective specialty advice (graphic design and social media) to the National Psoriasis Foundation. 
Stay connected to others with PsA. Join our Facebook Support Group now. 
Photo Credit: Catherine Falls Commercial / Getty Images
Tell us what you think of this post?
Important: The opinions expressed in WebMD Blogs are solely those of the User, who may or may not have medical or scientific training. These opinions do not represent the opinions of WebMD. Blogs are not reviewed by a WebMD physician or any member of the WebMD editorial staff for accuracy, balance, objectivity, or any other reason except for compliance with our Terms and Conditions. Some of these opinions may contain information about treatments or uses of drug products that have not been approved by the U.S. Food and Drug Administration. WebMD does not endorse any specific product, service or treatment.
Do not consider WebMD Blogs as medical advice. Never delay or disregard seeking professional medical advice from your doctor or other qualified healthcare provider because of something you have read on WebMD. You should always speak with your doctor before you start, stop, or change any prescribed part of your care plan or treatment. WebMD understands that reading individual, real-life experiences can be a helpful resource, but it is never a substitute for professional medical advice, diagnosis, or treatment from a qualified health care provider. If you think you may have a medical emergency, call your doctor or dial 911 immediately.