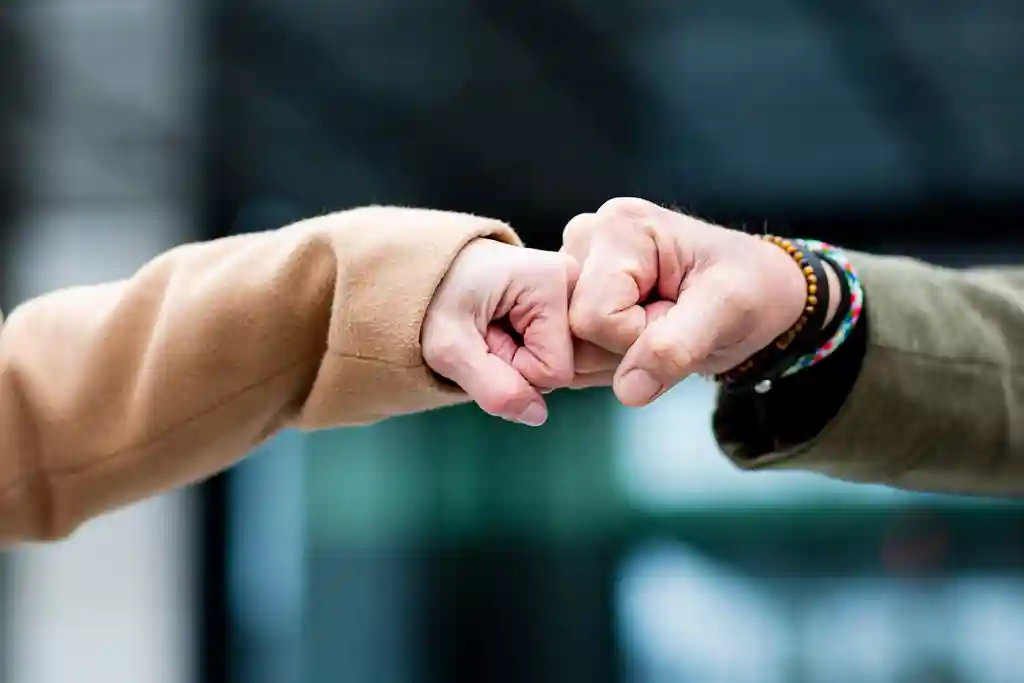 Hi everyone. I was looking back and realized it's been almost a year and a half since I started on this blogging journey with WebMD. I want to thank them for this opportunity and this platform to spread the word about psoriatic arthritis and my experiences with it. That being said, I'm sure some of you wonder why I do this. Why do I tell the world about my pain and misery and struggles and challenges and questions and all that jazz? Well, I've told you about my disease, so I might as well tell you about why I talk about it.
To show others they aren't alone. When I was diagnosed, I had never even heard of psoriatic arthritis, and therefore I didn't know anyone with the disease. This was the early 2000s and it was before social media. No Facebook groups about this disease existed. A hashtag of #psoriaticarthritis wasn't online. Now, these are much more prevalent and a great way to connect with others.
To give a glimpse into my experiences. One thing I've learned along my arthritis journey is that no two journeys are alike. I have heard many stories about how long it took them to get diagnosed and how many medications they've had to try before getting some success or relief. We all have different experiences and paths to where we are. Some are more direct, while others have had more twists and turns. 
To give a voice to men. Another thing I've learned along this journey is guys aren't quite as open with their arthritis journey. The friends and colleagues I've made in being a patient advocate have been overwhelmingly female. These women are intelligent, strong, fierce, bold, and amazing. I am glad I have gotten to know them and work with them. Their work and advocacy on behalf of patients is vital. Men have the reputation of being either bad patients or not saying anything is wrong so they can avoid the doctor and tough it out. Now, I'm not saying all men with arthritis are like this, but some may be. Guys, you may have a chronic disease and it's OK to say that and get treatment.
To give a voice to those who don't want to speak. Throughout this blogging journey, I have discovered that several of my friends also have psoriatic arthritis. When I was diagnosed, I didn't know this disease even existed, much less know anyone with it. Now, a few have reached out to me. They said that they don't feel comfortable talking about it or sharing, but they are thankful that I am willing. That leads to the next reason.
To answer questions if I can. As I said, I found out a number of friends and acquaintances also are affected by psoriatic arthritis. Once they saw me speak about it, they felt comfortable coming to me with questions. Let me be clear: They aren't coming to me for medical advice, and I would never even think about giving them medical advice. However, I can talk to them personally about my experiences, how to talk to your doctor, how to talk to insurance, which non-medical devices work for me, and things of that nature. This wouldn't be possible if I weren't open to talking about it.
To give the patient perspective: Finally, I am glad I can give a patient perspective overall. When I was diagnosed, a good amount of information I found centered on the disease itself. It dealt with symptoms, treatments, prognosis, and the like. Finding an actual patient talking about how they dealt with arthritis pain or psoriasis scales was much tougher. Now, almost 20 years later, I am able to find more things from a patient perspective. I want to know how others like me deal with this disease. I want to know what has worked for them. I want to know tips and tricks they've discovered. That is what makes me want to read more. Patient representation definitely matters, and we are fighting harder and harder to be heard.
I consider myself an accidental advocate. I never sought out the chance to share my story. However, now that I have this opportunity, I want to make the most of it.
Stay connected to others with PsA. Join our Facebook Support Group now.
Photo Credit: EMS-FORSTER-PRODUCTIONS / DigitalVision via Getty Images
Tell us what you think of this post?
Important: The opinions expressed in WebMD Blogs are solely those of the User, who may or may not have medical or scientific training. These opinions do not represent the opinions of WebMD. Blogs are not reviewed by a WebMD physician or any member of the WebMD editorial staff for accuracy, balance, objectivity, or any other reason except for compliance with our Terms and Conditions. Some of these opinions may contain information about treatments or uses of drug products that have not been approved by the U.S. Food and Drug Administration. WebMD does not endorse any specific product, service or treatment.
Do not consider WebMD Blogs as medical advice. Never delay or disregard seeking professional medical advice from your doctor or other qualified healthcare provider because of something you have read on WebMD. You should always speak with your doctor before you start, stop, or change any prescribed part of your care plan or treatment. WebMD understands that reading individual, real-life experiences can be a helpful resource, but it is never a substitute for professional medical advice, diagnosis, or treatment from a qualified health care provider. If you think you may have a medical emergency, call your doctor or dial 911 immediately.