How I Finally Got a Healthy Doctor-Patient Relationship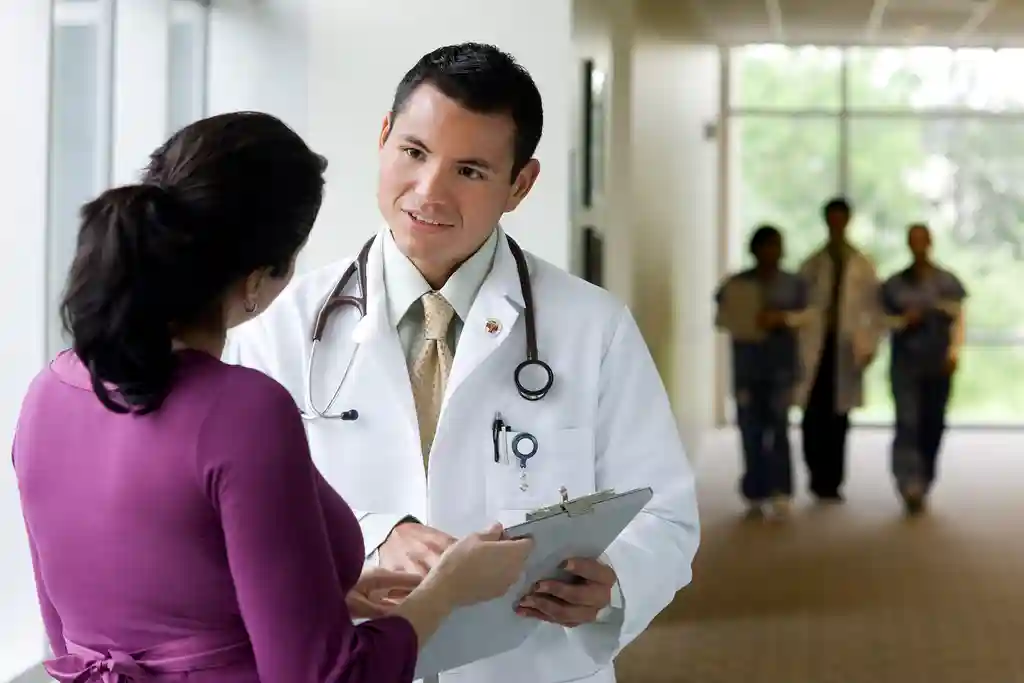 My first psychiatrist after my first schizophrenic psychotic episode always started our appointment by asking, "How is your mother?" and nothing else. He probably meant to use her as a cautionary figure -- she also has schizophrenia. But I only talk to my mother once a year on Christmas. At the time, I didn't understand the condition I had, so I couldn't relate to his warning.
His second and closing question ended the appointment, "Are you taking your medication? Here is your prescription." I understood that he had one rule for me to follow: "Just take your medication."
My friend got me a private appointment with him. There was no emergency room or hospital. Just him for 8 years. He wasn't particularly friendly, but rather serious, stoic -- and intimidating. My interactions with him were short and to the point.
The last time I saw him, I was in the middle of my second -- and last -- major psychotic episode. A friend frantically dragged me to see him. She begged him, "You have to help her!" He addressed only her in front of me, "If she doesn't take her medication, there is nothing I can do for her. I already told her." She broke down in tears, not knowing what to do next. I didn't say a word.  
This doctor and I had a rule-based relationship: he talked, and I listened. To him, to make and keep me well, it was just that simple.
Shortly after that meeting with my doctor and ending up in an ER, I was admitted to McLean Hospital. I had a care team consisting of a doctor, resident, nurse, specialist, and case manager who talked to me every morning for 2 weeks. "How are you doing? How was your day yesterday? Do you know why you are here?" I realized that was what I wanted, to have a doctor asking me what I thought. Ask me! I realized that I also needed to speak up.
When I left the hospital, I was referred to a new doctor who always had a smile on his face when he saw me. He ran an outpatient clinic and taught, in addition to seeing patients with schizophrenia.
He always started our session with, "How are you doing? What have you been up to?" I told him about my family and friends, work, dates, travel, and writing. In a few minutes, we had a conversation about what I cared most about in life at that moment. He made it easy for me to speak my mind.
Then, he asked specifically, "Is everything OK otherwise?" I described the little things I still noticed or that bothered me. For example, I told him, "When I fall asleep, I sometimes still hear voices that remind me of what I heard in the past. But only during that time. Otherwise, I am doing great!"
"Oh, that's normal," he replied and went on to explain the reasons to me.
He also proactively offers nudges, advice, and help. "You are not thinking about taking only half of the pill, are you?" he asked me once. The thought had crossed my mind. He understood how I felt.
I mentioned that I was bothered by my medication making me eat more and put on weight. "I can prescribe X to see if it helps with your weight gain. Do you want to try it?" he responded immediately.
"I need you to come in for blood work. Fast before you come, OK?" he told me. He measures and monitors the medication level in my body regularly in a scientific way.
After 10 years of being his patient, I see his holistic approach. He sees me as a whole person. I can comfortably reach out to him at any time. I have come to trust him completely with my mental health.
I believe that a healthy doctor-patient relationship builds on understanding, collaboration, and trust. Now I feel empowered to be responsible for myself. I am blessed to have found a doctor who gets me: I talk, and he listens. It has made a big difference for me, and I hope you find yours, too.
Photo Credit: Terry Vine/ DigitalVision via Getty Images
Tell us what you think of this post?
Important: The opinions expressed in WebMD Blogs are solely those of the User, who may or may not have medical or scientific training. These opinions do not represent the opinions of WebMD. Blogs are not reviewed by a WebMD physician or any member of the WebMD editorial staff for accuracy, balance, objectivity, or any other reason except for compliance with our Terms and Conditions. Some of these opinions may contain information about treatments or uses of drug products that have not been approved by the U.S. Food and Drug Administration. WebMD does not endorse any specific product, service or treatment.
Do not consider WebMD Blogs as medical advice. Never delay or disregard seeking professional medical advice from your doctor or other qualified healthcare provider because of something you have read on WebMD. You should always speak with your doctor before you start, stop, or change any prescribed part of your care plan or treatment. WebMD understands that reading individual, real-life experiences can be a helpful resource, but it is never a substitute for professional medical advice, diagnosis, or treatment from a qualified health care provider. If you think you may have a medical emergency, call your doctor or dial 911 immediately.