How Schizophrenia Affected and Enhanced Work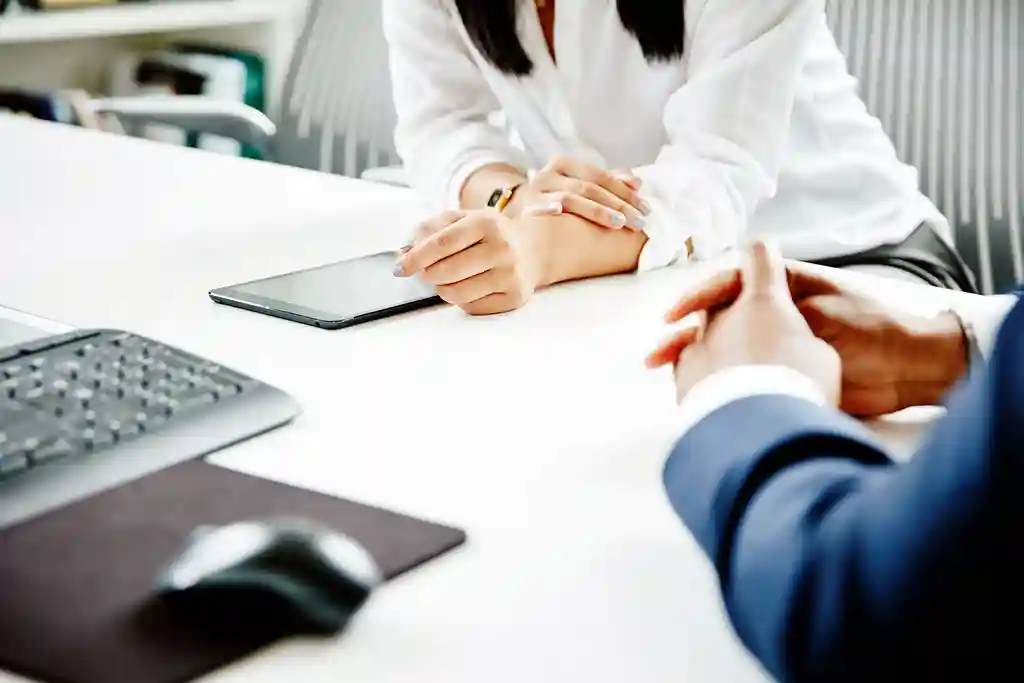 I've been working at technology consulting and software product companies since graduating college. In 25 years of work, I've had two breaks due to schizophrenia. One was at age 30 for a week or so. The second was at 36 for 4 weeks. The exact timeline is a bit fuzzy to me, but roughly those are the time periods. Between 30 and 36, I felt puzzled about voices I heard in private, but I never had to stop working during the day.
During an onset, schizophrenia has the power to take over my life, stop my social activities (first at nights and during weekends), and then escalate to work time. Work was always the last thing I compromised on.
On one workday, I woke up and thought, "This is important. I have to figure out what's going on [with my life]." I skipped work without telling anyone. My mind was occupied with voices I heard and confused thoughts I had. I wandered the streets in Boston looking for answers from any signs I could see or feel. I failed. I went back to work the next day.
My friends at work sensed that I wasn't well, but they weren't sure what it was. Immediately after my first breakdown, my manager suggested that I take some time off. I didn't think there was anything wrong with me, so I rejected her offer and went back to work. I suspect that many people heard about my absence from work, but no one asked me about it. No one treated me any differently at work. I continued to have a full plate of responsibilities.
A few years later, at a different company, I had my second major psychotic episode. My friend and manager came to see me at home. After listening to me for a whole day, he couldn't help me. I ended up in the hospital this time. After that, I still had a job to return to. My psychiatrist wrote a letter to my manager outlining a gradual plan for me to get back to work. My manager wholeheartedly agreed. Friends and colleagues at work welcomed me back. One shared in confidence, "I am also dealing with some stuff on my own." Again, no one asked me what happened. Perhaps they all wanted to respect my privacy.
The first time I talked openly about my experience with schizophrenia was when my company started a project on creating a technology solution for people like me. My manager asked if I would be willing to share my personal experience with our clients: "Would this be something you'd like to work on?" I was excited. I was on both sides, as one of the innovators and as one of the users, or patients. I realized that my experience with schizophrenia was valuable knowledge I could contribute. I was in a unique position working in digital health.
Since then, when it's appropriate, I continue to share my experience with my coworkers, my professional network, and pharmaceutical companies. I am lucky to be able to articulate what happened to me and hope to continue to be one more voice for people with schizophrenia.
Photo Credit: Thomas Barwick / DigitalVision via Getty Images
Tell us what you think of this post?
Important: The opinions expressed in WebMD Blogs are solely those of the User, who may or may not have medical or scientific training. These opinions do not represent the opinions of WebMD. Blogs are not reviewed by a WebMD physician or any member of the WebMD editorial staff for accuracy, balance, objectivity, or any other reason except for compliance with our Terms and Conditions. Some of these opinions may contain information about treatments or uses of drug products that have not been approved by the U.S. Food and Drug Administration. WebMD does not endorse any specific product, service or treatment.
Do not consider WebMD Blogs as medical advice. Never delay or disregard seeking professional medical advice from your doctor or other qualified healthcare provider because of something you have read on WebMD. You should always speak with your doctor before you start, stop, or change any prescribed part of your care plan or treatment. WebMD understands that reading individual, real-life experiences can be a helpful resource, but it is never a substitute for professional medical advice, diagnosis, or treatment from a qualified health care provider. If you think you may have a medical emergency, call your doctor or dial 911 immediately.