How My Friendships Helped Me Survive Schizophrenia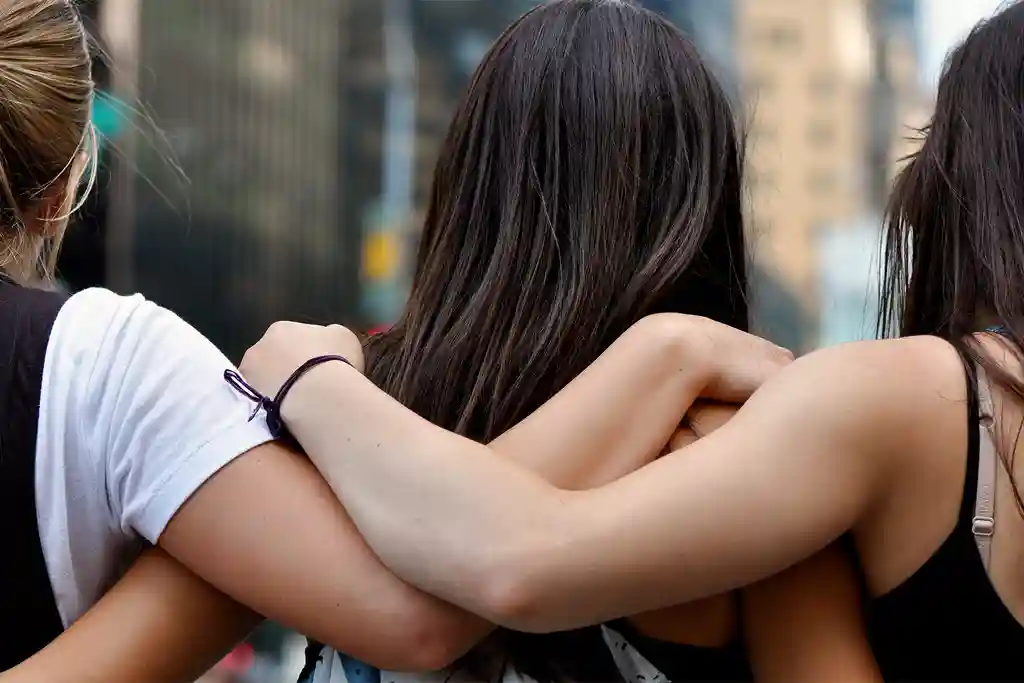 Nobody knew what to do, but my friends knew I was in trouble, and all wanted to help. Let's call my friends Maggie, Samantha, and Paige.
Maggie feared for the worst. She tried to take over the situation and did everything she thought she could, including calling the EMTs several times, making me go to the ER and see my psychiatrist, and contacting my parents. Her goal was to solve my "problem" as soon as possible without speaking to me at all. To her, I was in danger. She wanted my family and health care professionals to step in. I was often surprised and frustrated by her actions. Maggie thinks I am stupid. I felt like not only did I have to deal with what I was experiencing, which was hard enough, but I also had to watch out for what she was doing to my life.
Samantha believed that no one could make me do anything, and I would do what I wanted to do. She tried to understand where I was and what I wanted. She asked me questions like, "Do you want to see your doctor?" When I said yes, she made an appointment and came with me. She had handed me a pamphlet on schizophrenia and suggested that I take a look. Because she was calm, I felt comfortable telling her more. I asked her to meet me for sushi. "I am not taking my medication right now. I want to figure some things out." She nodded. "I wanted to let someone know what I was doing in case I need help." She let me take the lead but was right there with me.
Paige was respectful of my privacy and didn't want to intrude. Like Maggie and Samantha, I could feel her being there for me. After sending out an email, saying that I thought someone might be watching me, Paige came over and spent the night with me. When Maggie took me to the ER and Samantha came over after I woke up crying, Paige was right there with them. She was supportive in a quiet way and often helped in the background, I am sure, in more ways than I realized.  
When I was in the hospital, another girlfriend, Zoe, asked me, "How can we help?" And I said, "Ask me." I wanted to be consulted. I still have a brain. I didn't want someone to make decisions for me. I preferred how Samantha and Paige helped me.
Regardless of the three different approaches, my friends were all in touch with each other when I wasn't well. I overcame schizophrenia because of all of them. When I felt helpless, I decided to follow the EMT who happened to knock on my door at that moment. Maggie had called them. Samantha was the first to see me when I was at the ER. I let go entirely and cried on her shoulder. When I was in the hospital, they made sure someone visited me every day. After I was discharged from the hospital, my friend Vara had me stay with her and her family during weekends when I wanted to, so I wasn't alone. She invited me over every Friday for a year or so.
Now 10 years later, I find myself less sure about how I should've been helped and about singling out any of these approaches. In some situations, someone in severe distress may need serious interventions. I go back to this: Nobody knew what to do, there wasn't one correct answer, and my friends all did the best they could. I am blessed to have them in my life.
Photo Credit: Glasshouse Images / The Image Bank via Getty Image
Tell us what you think of this post?
Important: The opinions expressed in WebMD Blogs are solely those of the User, who may or may not have medical or scientific training. These opinions do not represent the opinions of WebMD. Blogs are not reviewed by a WebMD physician or any member of the WebMD editorial staff for accuracy, balance, objectivity, or any other reason except for compliance with our Terms and Conditions. Some of these opinions may contain information about treatments or uses of drug products that have not been approved by the U.S. Food and Drug Administration. WebMD does not endorse any specific product, service or treatment.
Do not consider WebMD Blogs as medical advice. Never delay or disregard seeking professional medical advice from your doctor or other qualified healthcare provider because of something you have read on WebMD. You should always speak with your doctor before you start, stop, or change any prescribed part of your care plan or treatment. WebMD understands that reading individual, real-life experiences can be a helpful resource, but it is never a substitute for professional medical advice, diagnosis, or treatment from a qualified health care provider. If you think you may have a medical emergency, call your doctor or dial 911 immediately.