First Dates and Schizophrenia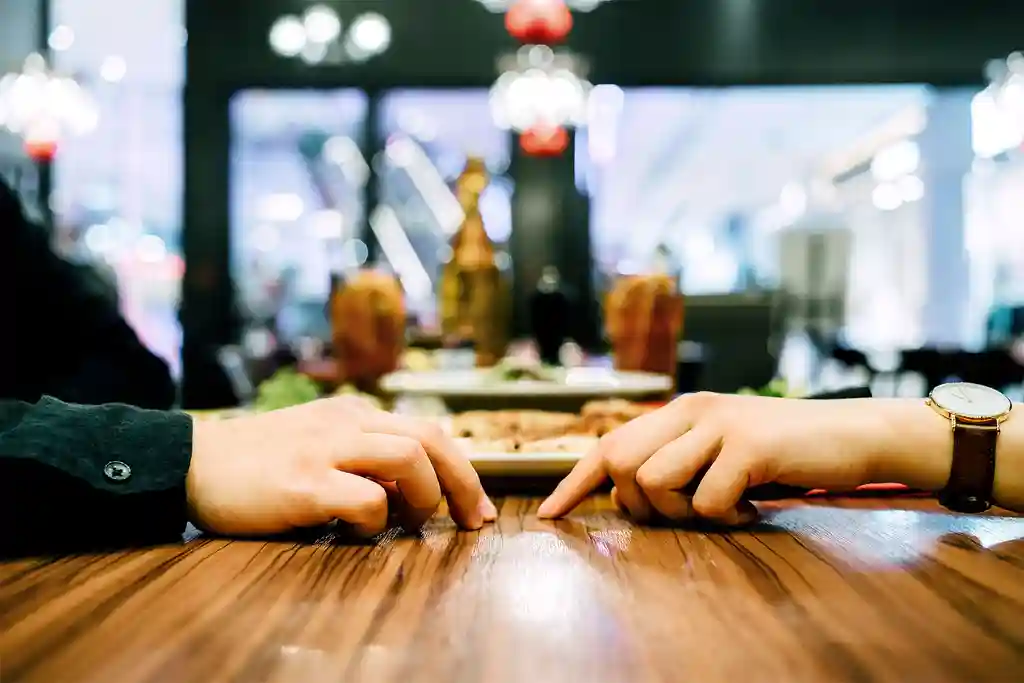 More than once, I shared about having schizophrenia on a first date. I didn't intentionally bring it up, but I didn't avoid it either. I felt that schizophrenia was an important part of me that was worthwhile to talk about.
For me, it usually came up this way:
"What do you do for fun?"
"I write. I love writing about something I care deeply about when I have something to say."
"What do you write about?"
"Memoirs."
"Oh, you must have an interesting life. What's it about?"
"Schizophrenia."
When I started dating again at age 40, the first time after becoming fully aware of my own condition, I felt that if schizophrenia was going to be a problem for a potential partner, I wanted to find out as soon as possible. Why waste everyone's time?
My friends disagreed with my transparent and relaxed manner and thought I should be more tight-lipped about it. "Mindy, it's like our finances. Would you share your finances on a first date? The other person is just not as invested in you or important enough at that point to know about your health condition."
Out of the 10 or so men I happened to mention it to, most of them didn't give me a hard time. The first man shared his own struggle with mental health and corrected my hesitant manner in speaking about schizophrenia. He told me 1 in 5 people have a mental health condition. Following that, a few other men simply acknowledged and moved on to other topics.
"Is it a problem for you?"
"No, it's fine."
Another man said that even though he wasn't diagnosed with anything, he suspected that he had something due to his family health history. "I probably have something and just don't know about it yet."
Only one man declined a second date because of schizophrenia. I found out through the person who introduced us. Ironically, he worked at a psychiatric facility.
I could understand that perhaps it was too much for him to date someone who might be like the people he helped every day. He probably saw firsthand how hard it could get for everyone who was involved. He might have imagined the worst with me, but I don't know the real reason for his concern.
Because my story of living with schizophrenia was shared publicly in a book and on my website, a couple of men found out through their own search. One man mentioned it politely, "I found your blog posts. I didn't read them." Though through his manner, I could sense him being careful about it. "You can read if you want. I don't mind."
After so many more dates, what I learned is this: There's never a perfect or wrong time to talk about schizophrenia. And it's not easy to talk to someone just getting to know me about what it means to me.
It takes time to tell the whole story about this part of my life. It could be overwhelming for both my date and me. Most of these first dates wouldn't go anywhere. So I save my story and only spend that effort when I'm entering an exclusive relationship. However, I'm still ready to discuss it if the man I'm dating wants to know about it earlier.
Now, I talk about being a foodie and being too old to get pregnant and have kids on my first dates. Both are also important to me.
Photo Credit: d3sign via Getty Images
Tell us what you think of this post?
Important: The opinions expressed in WebMD Blogs are solely those of the User, who may or may not have medical or scientific training. These opinions do not represent the opinions of WebMD. Blogs are not reviewed by a WebMD physician or any member of the WebMD editorial staff for accuracy, balance, objectivity, or any other reason except for compliance with our Terms and Conditions. Some of these opinions may contain information about treatments or uses of drug products that have not been approved by the U.S. Food and Drug Administration. WebMD does not endorse any specific product, service or treatment.
Do not consider WebMD Blogs as medical advice. Never delay or disregard seeking professional medical advice from your doctor or other qualified healthcare provider because of something you have read on WebMD. You should always speak with your doctor before you start, stop, or change any prescribed part of your care plan or treatment. WebMD understands that reading individual, real-life experiences can be a helpful resource, but it is never a substitute for professional medical advice, diagnosis, or treatment from a qualified health care provider. If you think you may have a medical emergency, call your doctor or dial 911 immediately.