What Not to Say to Someone With Schizophrenia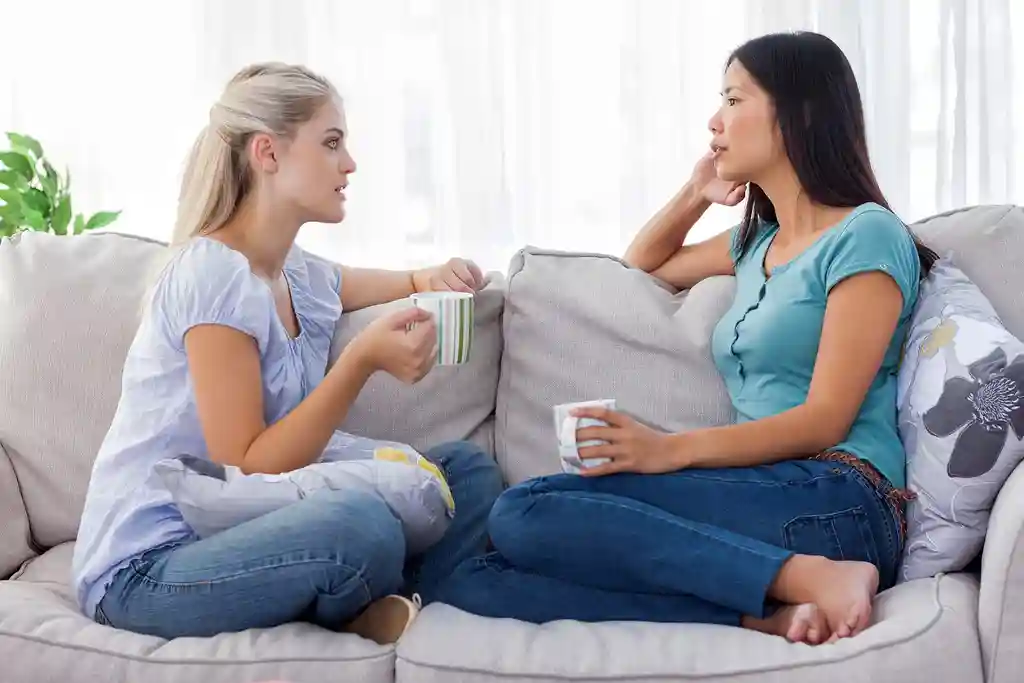 When I was first diagnosed with schizophrenia, I often found that it was difficult to come out of my shell and meet new people. As the years went by and the more I came into my mental health recovery, the easier it became to get to know others. In my interactions, I've found that most people aren't only surprised that I am living with schizophrenia, but that they don't know what to say to me. As well-intended as they may be, some have asked questions or made statements to me that have been more harmful than good. Here are examples of what not to say to someone living with schizophrenia.  
How many personalities do you have? This is a common question that many people ask if you are living with schizophrenia. It's very problematic because many don't understand that schizophrenia and dissociative identity disorder (formerly known as split personality) are two different disorders. Schizophrenia means a "split mind," and the individual living with this disorder has had some type of split from reality. When symptomatic, they have a hard time distinguishing what is real. Dissociative identity disorder (DID) is a mental health condition. Someone with DID has multiple, distinct personalities. The various identities control a person's behavior at different times. The condition can cause memory loss, delusions, or depression and is usually caused by past trauma.
It's all in your head! This is not a great thing to say to someone living with schizophrenia. While what they're feeling is all in their head, it doesn't make it any less real to the person who is experiencing symptoms. This comes off as condescending, dismissive, and having no empathy for the individual living with schizophrenia. 
What do your voices say to you? This is a very inconsiderate question to ask someone living with schizophrenia, especially if you're not part of their support network. Asking someone what the voices say isn't something you should do unless you have a close relationship with them and they feel comfortable sharing that with you. Asking about their hallucinations or delusions can be very triggering and make their symptoms worse, and you are intruding on their privacy as well. 
Do the voices you hear tell you to hurt people? Asking someone if the voices they hear tell them to hurt people is very stigmatizing and offensive. Unfortunately, there's a misconception that people who live with schizophrenia are violent and that the voices they hear are all negative and homicidal. In fact, not all people who have auditory hallucinations will hear the same thing. For some, their voices may tell jokes or make sounds that aren't violent and can be quite comforting to the person experiencing the auditory hallucination. So to assume that every person who lives with schizophrenia hears negative voices is so wrong.  
So you must be so creative? People often have this romanticized perception that all those living with schizophrenia are creative. While some who live with this disorder are creative, this perception really feeds into the stereotype and detracts from their natural artistic qualities. For those living with schizophrenia who aren't creative, it can make them feel as though they are lacking in their abilities. Creativity is not dependent on the fact that a person lives with this disorder. There are many different types of people that do and do not live with schizophrenia and are creative people as well. Most people that live with schizophrenia are like anyone else in that some are creative, and some are not. Making the assumption that living with schizophrenia makes you creative is completely inaccurate. 
You look so normal, you don't look schizophrenic. People who live with schizophrenia can and do live very purposeful and fulfilling lives. There is no one look to schizophrenia, and what does it mean to be normal? Many have the perception that if you live with this disorder, you are homeless or otherwise institutionalized. While some are or have been, not every person diagnosed with schizophrenia has that experience. To reduce or categorize someone living with schizophrenia to one existence is very stigmatizing and often leads to discrimination. 
Did you get your disorder from smoking too much weed? Just like everyone, not all individuals that live with schizophrenia smoke weed. For those that do, it can sometimes either calm them or elevate their symptoms. While there are some studies that show a correlation between schizophrenia and marijuana, that does not mean that all individuals living with schizophrenia have this disorder because of weed. 
So you have schizophrenia, then you must be really awesome in bed. Not only is this statement offensive, but it is also downright degrading. There's the assumption that people, especially women, who live with schizophrenia are wild in a sexual way. People who have this diagnosis can and do have healthy and satisfying relationships, but that doesn't mean that they are wild or overtly sexual just because they live with schizophrenia. 
I'll admit that it is not always easy for people to know what to say to me in all situations, and that's OK. For me and my peers, it is very important to keep our relationships strong and healthy. Communication can be challenging in any relationship, but if someone close to you is living with schizophrenia, empathy and understanding can go a long way to improve the trust and communication in your relationship. There are some things that can make communicating with someone living with schizophrenia more difficult, but if you avoid negative, dismissive, or accusatory communication with them, they'll be more likely to open up. Understanding their condition and knowing what to say – and not say – can help strengthen the lines of communication and your relationships.
Photo Credit: Wavebreakmedia Ltd via Getty Images Plus
Tell us what you think of this post?
Important: The opinions expressed in WebMD Blogs are solely those of the User, who may or may not have medical or scientific training. These opinions do not represent the opinions of WebMD. Blogs are not reviewed by a WebMD physician or any member of the WebMD editorial staff for accuracy, balance, objectivity, or any other reason except for compliance with our Terms and Conditions. Some of these opinions may contain information about treatments or uses of drug products that have not been approved by the U.S. Food and Drug Administration. WebMD does not endorse any specific product, service or treatment.
Do not consider WebMD Blogs as medical advice. Never delay or disregard seeking professional medical advice from your doctor or other qualified healthcare provider because of something you have read on WebMD. You should always speak with your doctor before you start, stop, or change any prescribed part of your care plan or treatment. WebMD understands that reading individual, real-life experiences can be a helpful resource, but it is never a substitute for professional medical advice, diagnosis, or treatment from a qualified health care provider. If you think you may have a medical emergency, call your doctor or dial 911 immediately.