How I Started Talking About Schizophrenia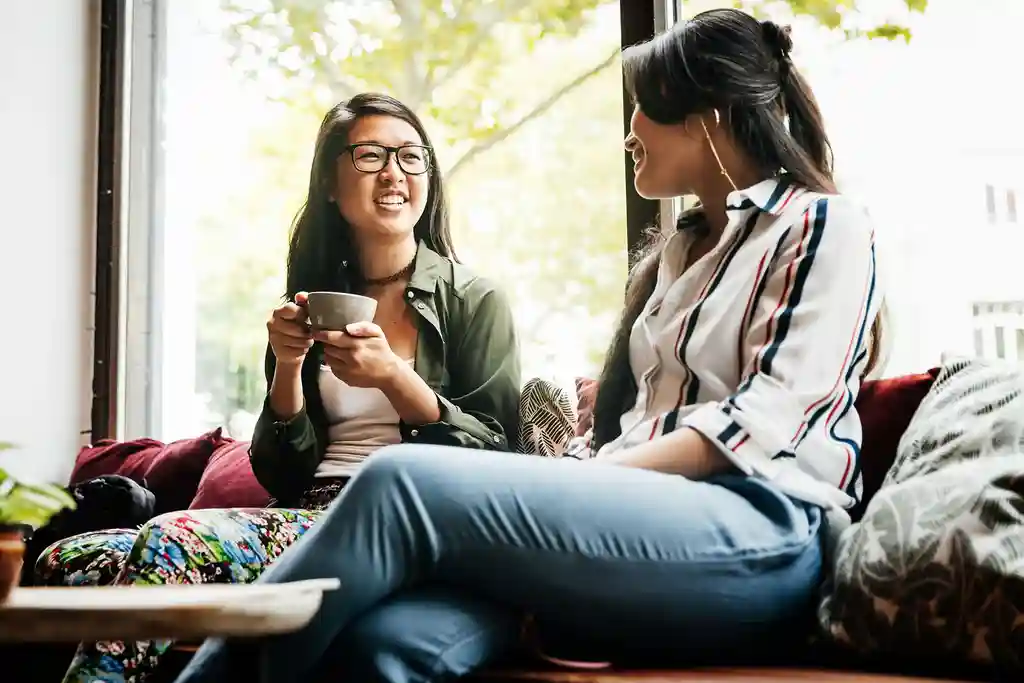 Schizophrenia is a personal, sensitive, and serious topic. As an introvert, I don't think out loud when something is puzzling or troubling me, so it was natural for me to deal with my experience with schizophrenia by reliving events in my mind and mumbling words I said or should've said better repeatedly in private. 
My friends understood I had a brain disease long before I could accept it. Before I understood and could talk about schizophrenia, my friends expected my privacy. A close friend told me years later that without my explicit permission, she felt that it was not her place to bring it up with me directly. Perhaps that respect for privacy was shared by many. Instead, my friends asked me if I needed dinner, to take a walk, to have a sleepover, to see a doctor, or talk to a therapist. 
It took me years of processing my experience before I could talk about it with friends. To me, there were two different kinds of conversations I could have about schizophrenia. One was rooted in reality and focused on the treatment of my brain disease; the other was about my thoughts, which included my imagination, hallucination, and intuition. 
Most of my friends wanted to talk about the first kind. How was I going to get well? What help did I need? Did I stop taking medications? Eventually, I could consider my health care and be on top of my doctor's appointments and medications. Once I gained awareness of my condition, this was straightforward.
But before I could do that, all I thought about was everything but health care. 
During the peak of my symptoms, I was occupied by my thoughts that felt magical and secretive. I wished I could've talked to someone about what was happening to me, what I was thinking. This required someone who wouldn't judge me and wasn't trying to solve my problems. As a person who experienced schizophrenia, I found it hard to describe my thoughts and feelings honestly, accurately, and with relatability. Hearing them, I would expect reactions of shock, disbelief, and alarm. 
With friends and loved ones of someone going through schizophrenia, open-mindedness is paramount. I was lucky that none of my friends pushed me away upon hearing what I was going through as I slowly opened up week after week, then month after month, bit by bit. It was a cycle where I received kindness toward my thoughts and emotions, which allowed me to share more, no matter how atypical they might be. For those who listened to me, I never felt my friends were at odds with me when I spoke. 
Opening up about schizophrenia is tough for both the speaker and the listener. But talking and listening is a good first step in moving forward.
Photo Credit: Tom Werner / DigitalVision via Getty Images
Tell us what you think of this post?
Important: The opinions expressed in WebMD Blogs are solely those of the User, who may or may not have medical or scientific training. These opinions do not represent the opinions of WebMD. Blogs are not reviewed by a WebMD physician or any member of the WebMD editorial staff for accuracy, balance, objectivity, or any other reason except for compliance with our Terms and Conditions. Some of these opinions may contain information about treatments or uses of drug products that have not been approved by the U.S. Food and Drug Administration. WebMD does not endorse any specific product, service or treatment.
Do not consider WebMD Blogs as medical advice. Never delay or disregard seeking professional medical advice from your doctor or other qualified healthcare provider because of something you have read on WebMD. You should always speak with your doctor before you start, stop, or change any prescribed part of your care plan or treatment. WebMD understands that reading individual, real-life experiences can be a helpful resource, but it is never a substitute for professional medical advice, diagnosis, or treatment from a qualified health care provider. If you think you may have a medical emergency, call your doctor or dial 911 immediately.